Our History
Our ethos is that a kitchen should be measured to your home, in the finest materials crafted to millimetre tolerances.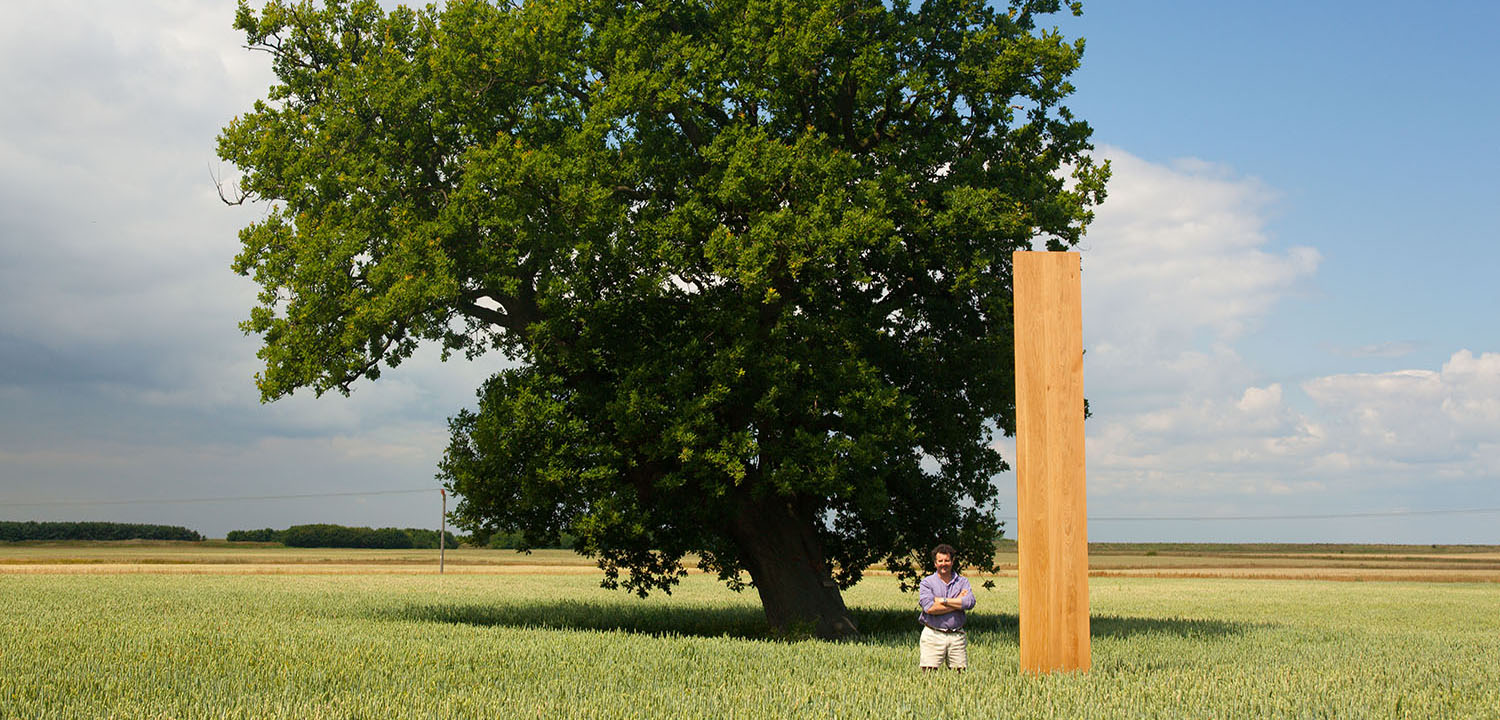 We didn't begin in Kitchens, which in hindsight was the best place to start when you want to radically alter the status quo of any market.
It all started with solid hardwoods.
Renovating our kitchen, we found it was just so difficult to reconcile price and quality. In fact it was impossible. So we made our own oak kitchen worktop and tables. Someone promptly asked us to make one for them, and the journey began.
Our goal was to make the very best, but charge a realistic price for it. A guiding tenet still at the core of our business today.
As Norfolk Oak - the parent of Naked Kitchens - we became the leader in high end hardwood worktops and architectural joinery. One of our clients, a fabulous architect called Glenn Howells, asked us to make him a kitchen in solid oak, and the evolution of Naked Kitchens began.
Recognising the value in automation, we invested heavily in the most high tech machinery in the industry. In fact the same stuff Airbus use.
A few kitchens later and it became apparent that plenty of others thought the same as us - most kitchen companies over price and under deliver. I still cannot get past the absurdness of charging tens of thousands of pounds for kitchens made of chipboard. The best one I saw, here in sunny Norfolk, was a chipboard and mdf kitchen, a snip at £87,000. Really.
To enhance the process, we invested again, this time in software. We can now design an entire bespoke kitchen in a matter of hours, but that's not even the real magic. It's the process where the same design software drives our machining centres. Literally from screen to machine.
It's this engagement with technology matched with our understanding of materials that makes us unique. It's why we're so efficient, and why we lead the field in material specifications. No one else uses all solid oak for their frames, doors, drawer fronts and draw boxes as the materials are expensive if you don't know how to get the most out of them, and they require that extra level of skill and understanding to master.
The fact that although we have a fabulous showroom with several kitchens, none of the cost of a high street presence means that all that value is passed on to you, the client. It sounds so simple I can't understand why anyone would buy a kitchen from a company whose overheads are dominated by the cost of selling their product rather than making it.
In 2013 we moved to our amazing world war two aircraft hangers - the very embodiment of built to last - furthering our quest for space and efficiency. With everything so well organised, our own version of lean manufacturing - thank you Toyota - reflecting our core vision; every process must add value to the client, we know we deliver an outstanding product for a proper price.
To us, it's the intelligent way to buy a kitchen. The ultimate, top end product, but at a price direct from the manufacturer, and a lean manufacturer at that. As if it was your own private manufacturing facility.