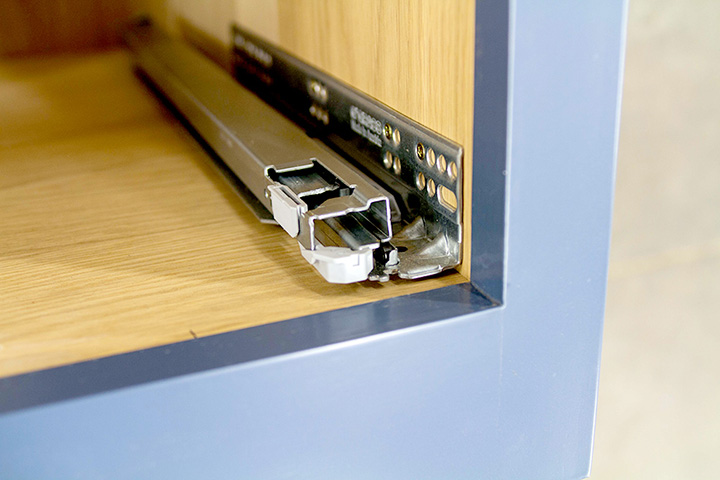 Although neatly packaged away into the sides of the cabinet wall, these soft-close drawer runners will happily take 60KG.
This Walnut veneered Birch ply cabinet is in the latter stages of construction. The bar clamp is holding the solid Black Walnut face-frame together to ensure the flush fitment.
This naked frame cabinet is about to recieve some final touches before under-going a pre-delivery check. The colour on this cabinet has been specially mixed to ensure the grain of the solid Oak doors is prominant.
One of our joiners assembling a Oak veneered Birch ply cabinet, all the customer needs to do is paint it once it's delivered.
Not wanting to break the run of cabinets up with an appliance, this customer has requested a bespoke dishwasher front crafted from solid Oak and styled as a drawer and door cabinet.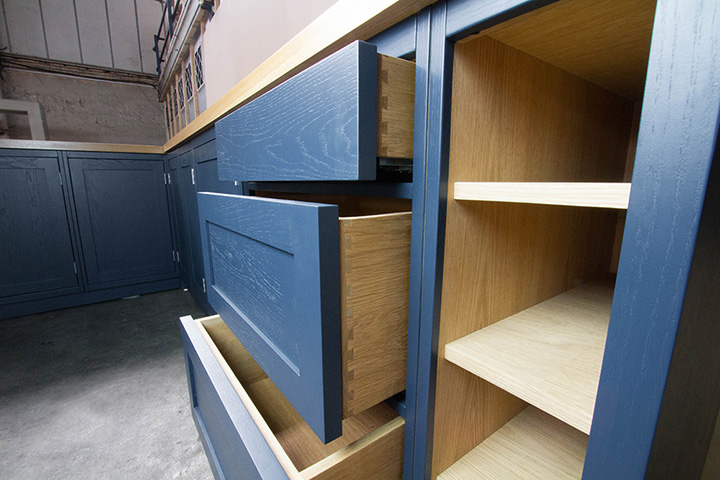 A mock-up of a run of cabinets of a naked frame kitchen. A completely unique design, it features solid Oak doors and dovetailed drawers, with a handy shelf unit to place wine bottles.