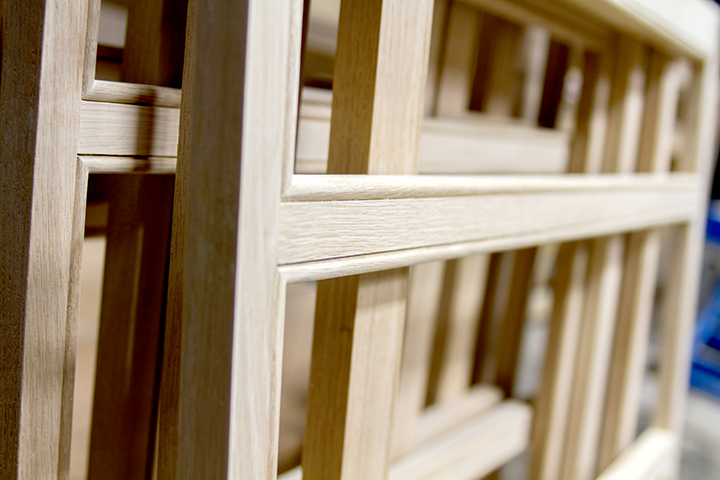 These beaded cabinet frames, created out of our solid Appalachian Oak, are awaiting a final check before they are sent to the spray booth to be painted with our two-part paint system. Our paint offers sturdiness along with beautiful, deep colours from a limitless palette.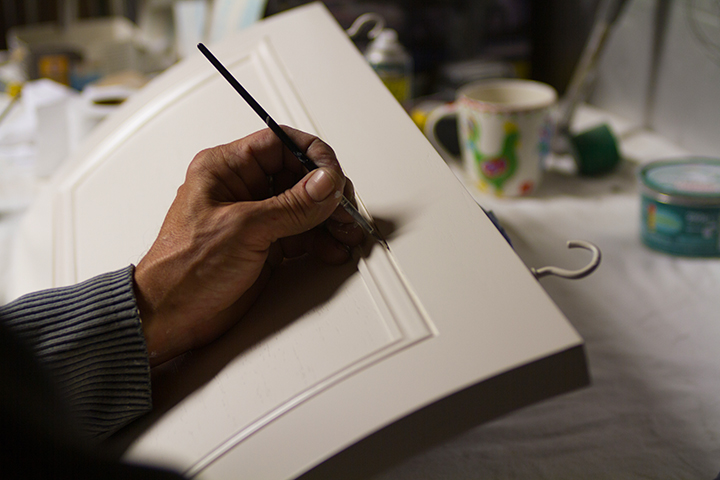 One of our painters applying a finishing touch around the beading of this elegantly curved solid Oak painted cabinet door. An incredibly skillful craft, beading adds a fine bespoke detail to your cabinets.
Once the CNC machine has precisely cut the components, our joiners begin hand-finishing the cabinets by sanding the components until they are completely smooth.
Having been sanded, the cabinet components then receive the kitchen hardware during assembly. This carcass is being fitted with soft-close drawer runners from Grass. All of the hardware is fitted to millimetre tolerances, ensuring there are even gaps across the entire kitchen.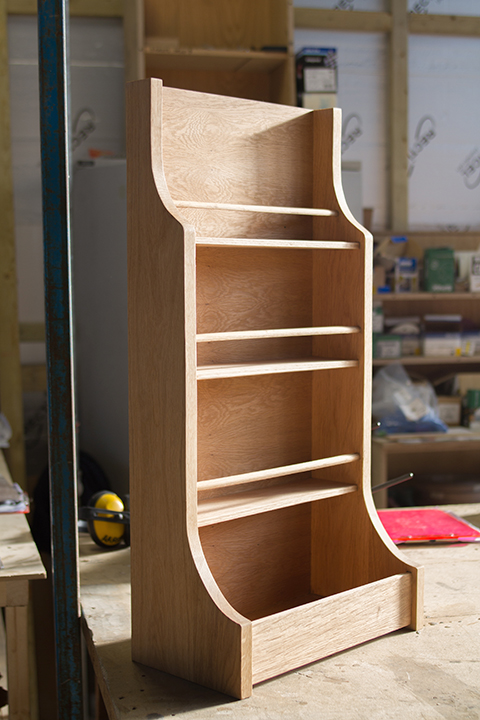 This customer wanted a simply styled, classic design for their spice rack. With a natural finish, this spice rack compliments both traditional and modern kitchen interiors.
The recessed handle drawer is a wonderfully minimalist design that shows off the beautiful wavy grain of our Black Walnut perfectly. This cabinet has been lacquered with our water and stain resistant treatment. Not only does it promote the natural deep colour of the sustainably-sourced timber, it ensures longevity too.
< Find out about our new CNC machines in our last workshop blog