Our cabinet samples are a marvellous way to see the level of craftsmanship, the innovative design, and the quality of materials used to create our bespoke kitchens in the comfort of your own home. Although you can order a small selection of kitchen components from our website, the reality is that we can provide any component that you would like to sample.
As much as our component samples provide you with a small insight into what a NAKED kitchen feels like, we wanted you to get a real sense of what one of our cabinets is like to assemble. Thinking outside the box, we decided there was a better and more involving approach to discover our quality design and materials than offering only a standard door sample.
After a serious amount of tea had been consumed, we thought of a way to introduce the innovative design and construction of NAKED Kitchens to you in a compact, simply styled and practical package that encapsulates our precision engineered ethos – the miniature cabinet sample.
This distinctive sample offers you the chance to assemble a down-sized cabinet using standard household tools. Some DIY knowledge is preferable and it takes a bit of time but it's a huge amount of fun to do and gives you a chance to get properly hands-on with one of our cabinets away from the showroom lights.
Have assembled one, why not customise it by giving it a lick of paint and have it as a handy cubby hole for all your odds and ends?
If you would rather receive a cabinet fully assembled, we can also deliver you a real NAKED cabinet for you to experience without any cost, you can even keep it for a while*! This full-sized sample gives you the opportunity to have a poke around and get completely acquainted with one of our cabinets.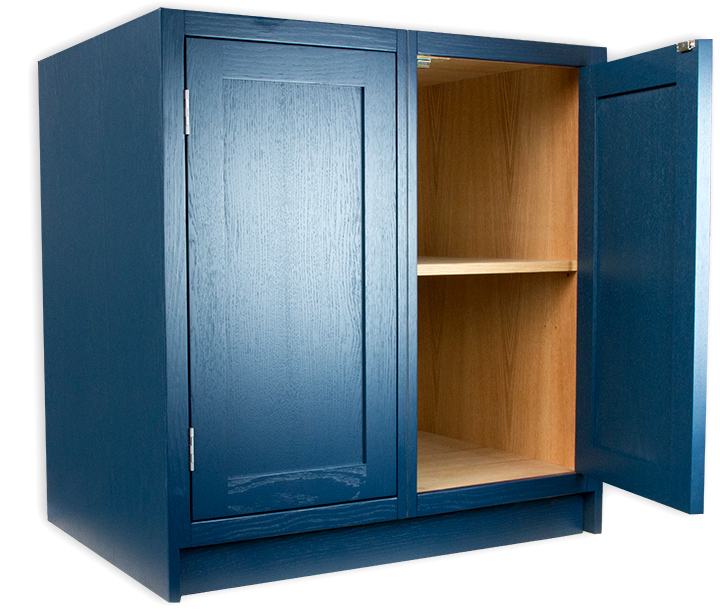 We have recently started offering samples of our beautiful wooden worktops, all crafted from the same gorgeous sustainably sourced Appalachian and African hardwoods. The worktop samples are available all of our attractive styles and beautiful yet sturdy finishes, including our locally-made whitewash.
To ensure you get your ideal colour combination running throughout your bespoke kitchen, why not choose from a variety of cabinet door samples available in limitless shades, great for comparing cabinet colours and worktops! If you want the elegant tight grains of our solid timber to be a prominent feature in your kitchen, select our White Oak. If however, you prefer a smooth and modern finish to your cabinets, our Black Cherry doors are perfect at providing this sophisticated look.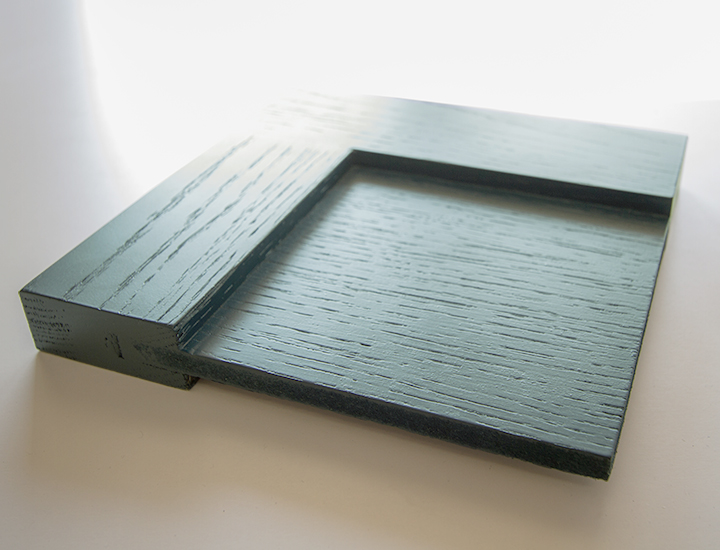 Our enticing array of sample options, available in a multitude of gorgeous furniture-grade timbers and endless colour choices, means you get to enjoy the components that make up our engineered kitchens at your pace and convenience.
All you have to do is simply call or send a quick email to order your unique kitchen samples.
*holding a fully refundable deposit.