The bespoke curved cabinet components are being dried with our infrared heaters. The heaters ensure our two-part paint system dries evenly, hardening the coats so they provide the best protection.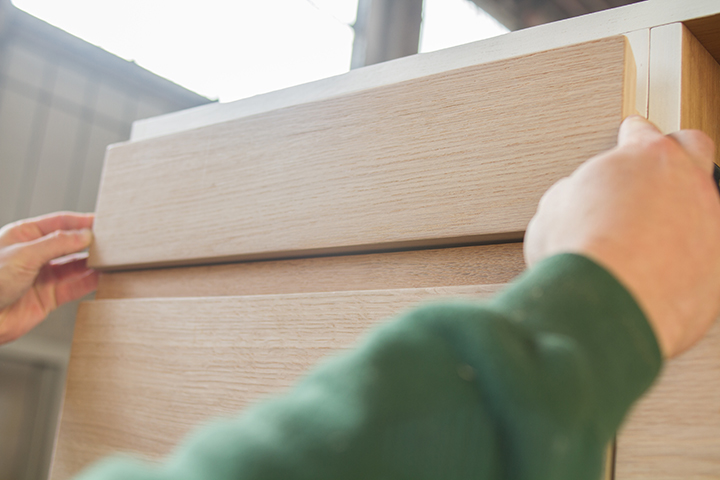 Our joiner finishing a dry-assemble of a recessed handle frameless cabinet. The recessed handle style oozes minimalist cool and accentuates the grain that gracefully runs along our Oak faced plywood.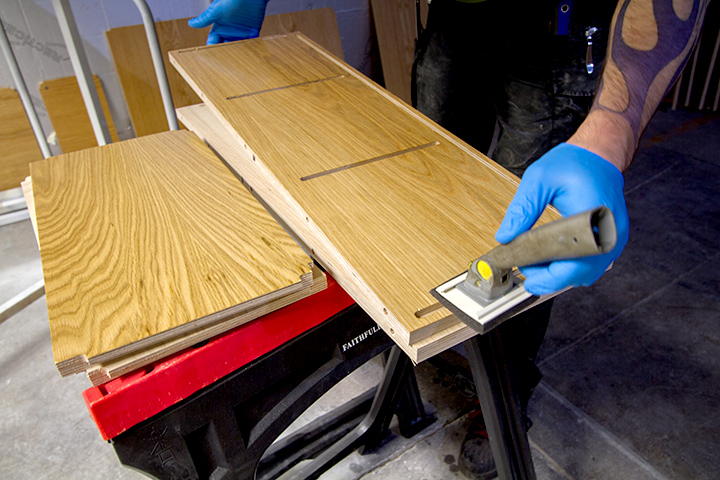 The lacquer we coat our cabinet components offers a stunning, natural finish that brings out the beautiful grain on our Scandinavian Birch plywood components. This lacquer protects your kitchen against the hustle and bustle of modern life.
Precision engineered cabinet accessories for our precision engineered cabinets. These drawer clip sets are used on all of our cabinets to provide a quality that lasts.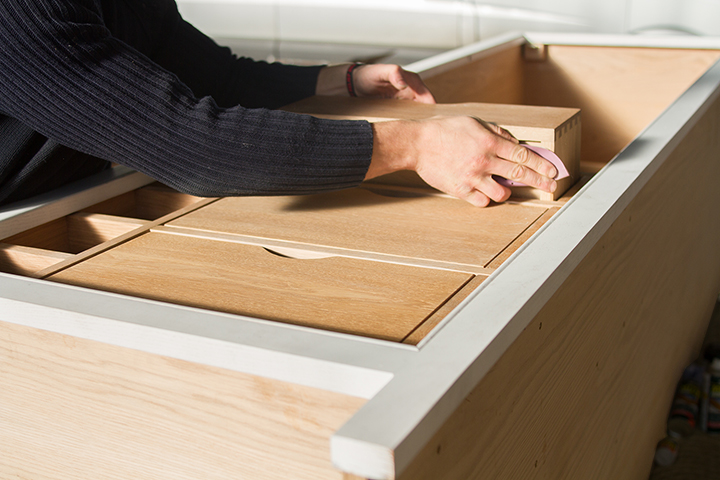 A bespoke tall unit undergoing a final check and tweak by one of our joiners. We hand-finish every cabinet as nothing can beat the skills of an expert craftsman.