At NAKED Kitchens, we strive to redefine what bespoke is, ensuring that no matter the layout, style or budget, the amount of choice we offer will surprise and delight.
Many kitchens are designed as either an inframe or as a frameless (euro-style), both designs having their own unique benefits. We felt it was time to provide a cabinet that fuses the best of both cabinet designs, the result was NAKED Frame; a cabinet born from innovative design, state-of-the-art quality materials but a desire to keep the understated elegance of traditional kitchen cupboards.
Below are a couple of images sent in by a NAKED Frame customer. They ordered the cabinets to be hand-finished and painted in our workshop for an impeccable finish but also to reduce installation times.
Created from Oak veneered plywood, with solid Oak drawers and doors, this classically styled kitchen was painted in a trendy two-tone colour scheme of Stiffkey Blue and Purbeck Stone.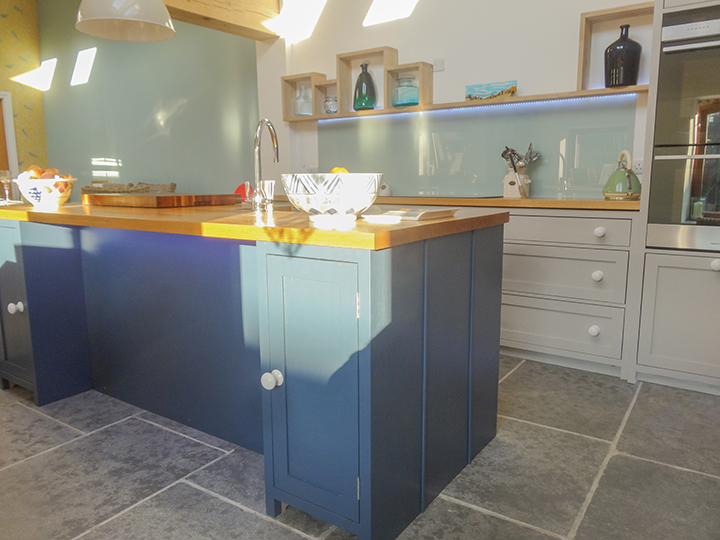 White doorknobs freshen up the shaker influenced cabinetry whilst the golden tones of our Super Stave Oak worktops match the gorgeous Oak beams above the kitchen.
An induction hob has been neatly integrated into the worktop, retaining the simple, clean lines that run throughout the kitchen.
The kitchen also features a huge Walnut end grain chopping board from the Norfolk Oak clearance sale, take a look for yourself here.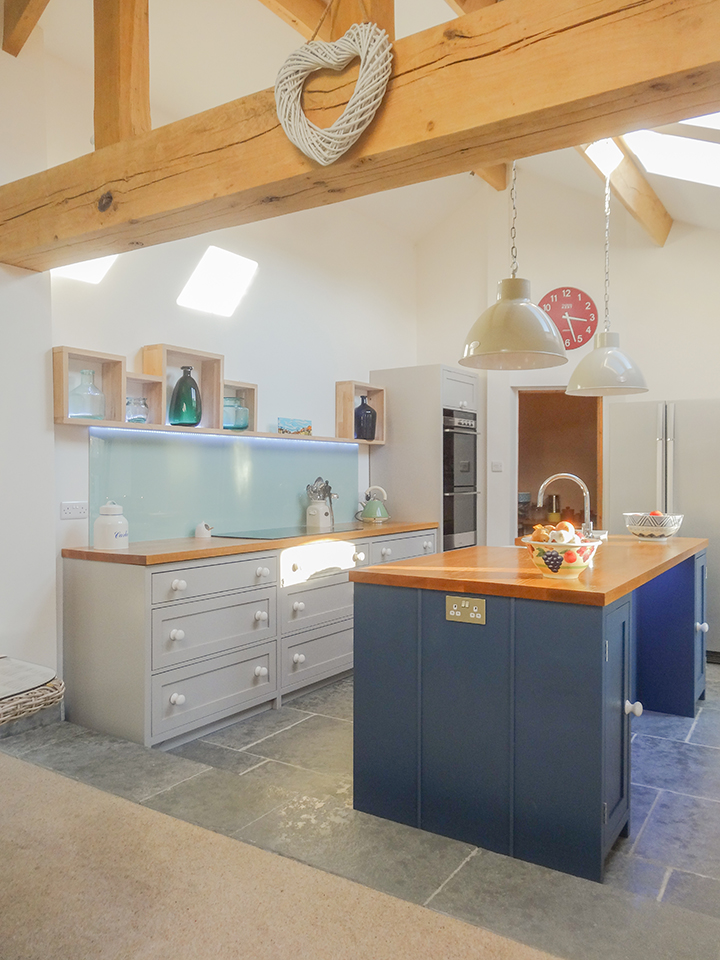 With NAKED Frame, we looked to retain the classical, elegant lines and features of the inframe kitchen with the functional design of the frameless cabinet, creating beautiful cabinetry that provides inframe style with frameless simplicity.
< Find out more of our NAKED Frame Cabinet Design here