White is a wonderful shade that is truly versatile, much like our kitchens. It can be used in multiple and exciting ways in your kitchen, whether on the cabinetry, the floor or even the appliances.
Clean, fresh and minimal; a white kitchen offers a balanced look that provides many opportunities for you to add your own individuality, be it by coordinating the worktops with door knobs or adding a touch of quirkiness through your kitchen accessories, like this splashback.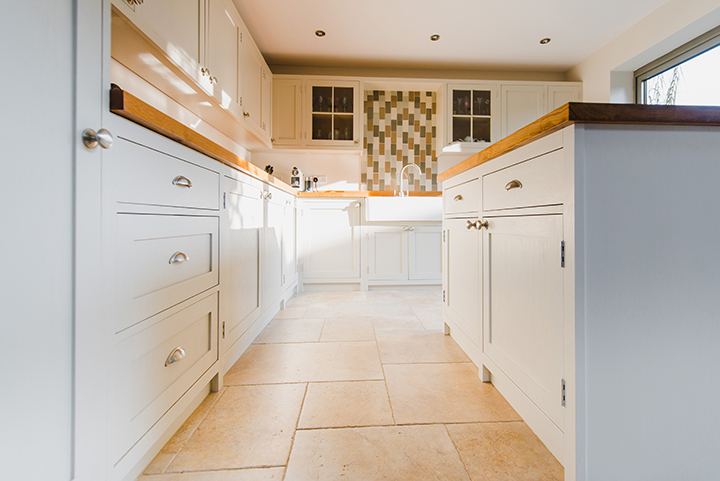 For a timeless look, simple shaker style cabinetry painted in an understated white shade makes for a light and airy kitchen.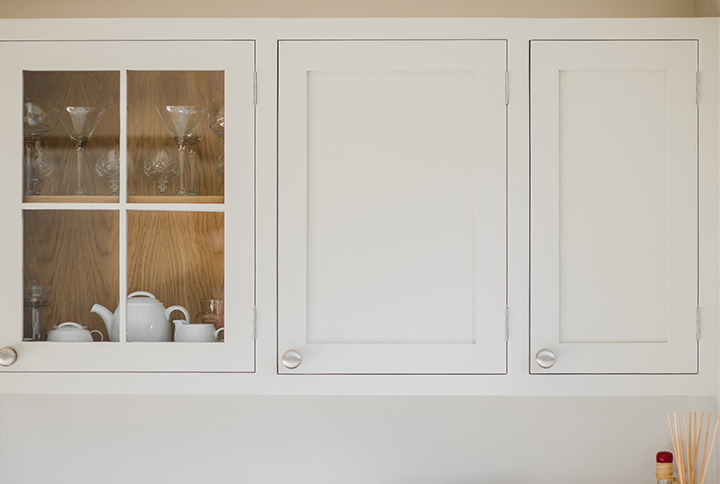 Add splashes of colour to your white kitchen to introduce character and, in the case of natural materials, charm. Bold shades such as the gorgeous grey granite worktop visually anchors the bright cabinetry, adding weight to the design.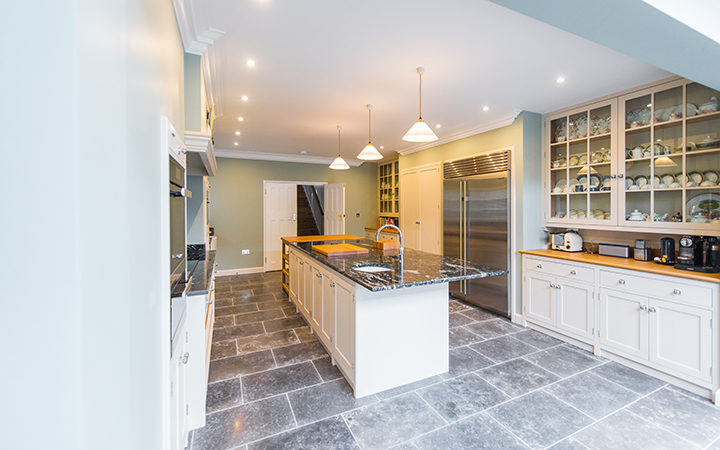 A solid Oak slatted shelf unit, such as the one found in The Earlsfield Traditional Kitchen creates a cottage style, radiating a warmth that is hard to replicate with man-made materials.
Darker floors, such as the beautiful oiled Oak flooring in our Regent's Park Kitchen, create a distinctive contrast to the light coloured cabinetry. The matching Oak worktops makes for a sophisticated style that is effortlessly elegant.
The Walnut worktops in our Anmer Hall Kitchen are not only wonderfully sophisticated, they also avoid making this country kitchen look too clinical. The fusion of dark worktops and light cabintry is a distinctly traditional style, and we love it.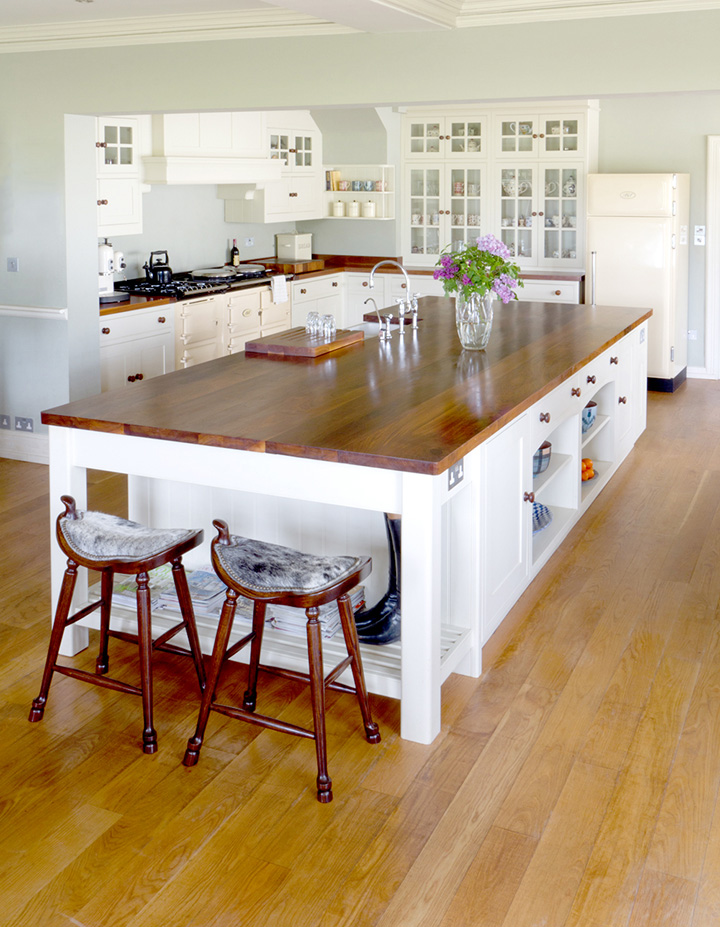 For transitional kitchens that have a blend of many kitchen styles, creating a balanced look can be difficult, but little touches here and there makes all the difference.
In The Quayside Shaker Kitchen, the warm tones of the light-coloured flooring creates a classic look when combined with the simple shaker cabinetry, but works perfectly against the contemporary styled appliances and sleek, modern island furniture to create a balanced aesthetic.