Our specialist dovetailing CNC ensures our drawer boxes slot together without fuss, no matter what material we use.
The level of precision on our drawer boxes means you receive a sturdy drawer with perfect and even dovetails.
Here, one of our cabinet makers is assembling a handle-less style inframe cupboard, fitting the drawer front to the solid Oak drawer box. See more of the handle-less design.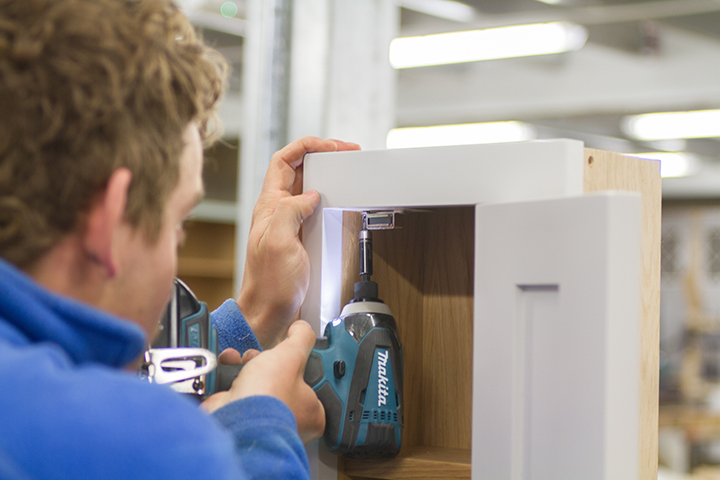 One of our joiners attaching a magnet catch for this small bespoke cabinet. We use only the finest fixtures and fittings for our tailor-made kitchens.