These spectacular purple cabinet components are being dried with our infrared heaters. The heaters ensure our two-part paint system dries evenly, hardening the coats so they provide the best protection.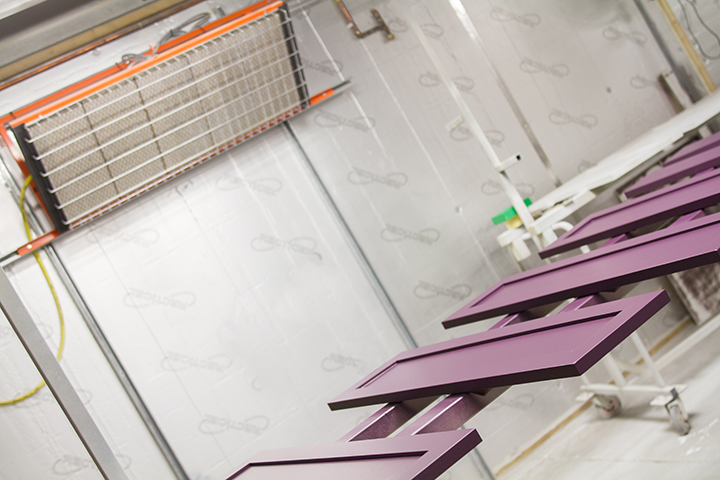 This gorgeous mantelpiece, made from the finest Oak and Birch plywood features beautifully crafted corbels and cornicing for a classic English style. Perfect for a traditional kitchen…
Our advanced CNC precisely cutting kitchen components out of our Scandinavian Birch plywood. Our precision engineering ensures each component perfectly locates on one another, which makes our kitchens quick and simple to assemble in your own home.
This customer has some rather expensive dinnerware, and it was requested that the plates could be stored without them scraping together but not on-display. This drawer therefore features pegs crafted from solid Oak to ensure this doesn't happen!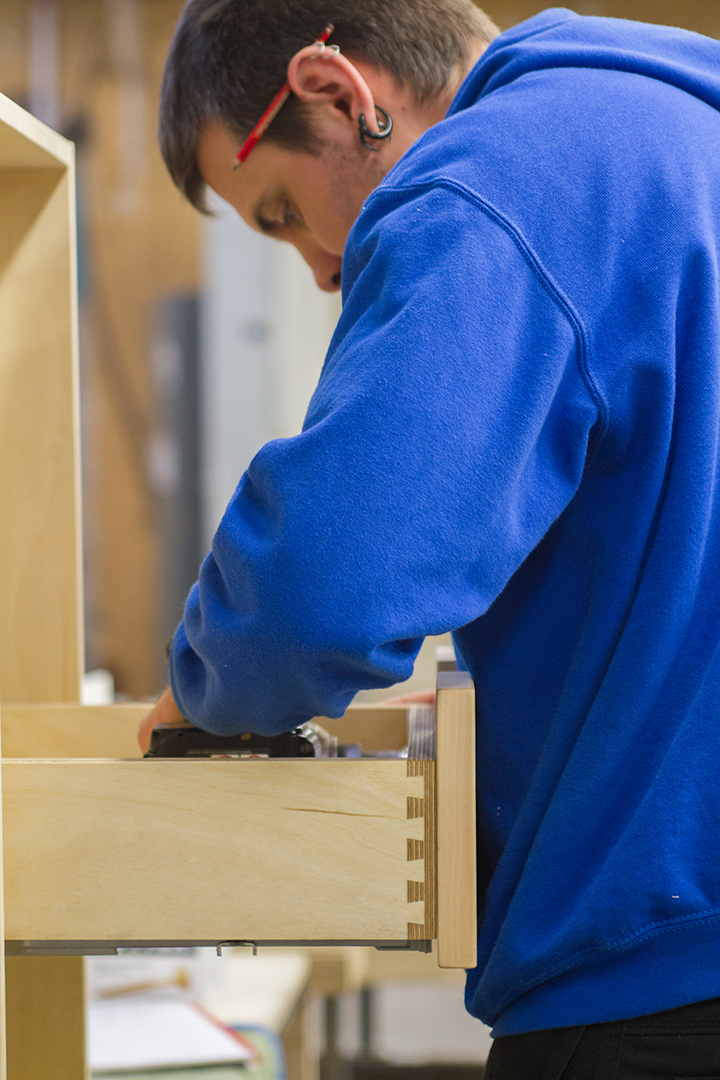 One of our joiners placing a drawerfront onto this NAKED Frame cabinet, crafted entirely out of our birch plywood. Our material specifiation is so high that we are able to alter our designs to not include a face-frame, yet keep the same rigidity and style.