One of our joiners assembling a bespoke cutlery drawer insert out of solid White Oak. As it's made to measure, the customer won't lose any usable drawer space, and being crafted out of the finest Oak, it'll last a lifetime.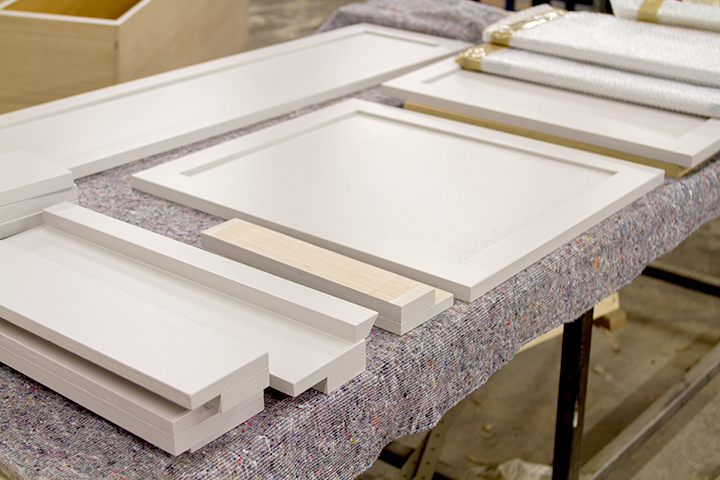 Here's a bespoke kitchen getting wrapped up for a trade customer. Offering all of the design flexibility, material quality and service that you expect from NAKED Kitchens, we make sure you have the right kitchen for you and your properties.
Our dovetail CNC precisely cutting perfect dovetails into the drawer components, creating a stronger, more beautifully designed drawer box.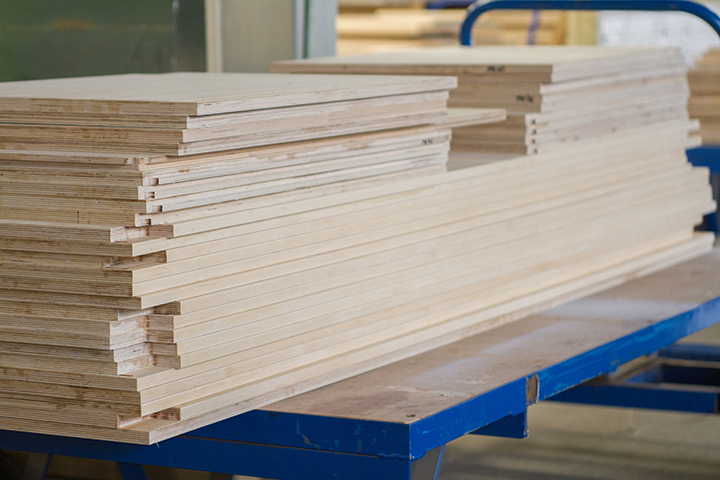 Designed to go together simply, these kitchen components break the back of the hard work and will help reduce installation times too.
One of our joiners is assembling a cabinet crafted from Scandinavian Birch plywood. The Birch grain is fine and elegant, its wavy grain gracefully stretching across the entire cabinet.