Many of our customer's come to us in search of ingenious storage solutions to make everyday use of their kitchens that little bit easier. Here are just a few units that our workshop have been busy constructing this week that make accessing those hard to reach nooks and crannies completely stress free.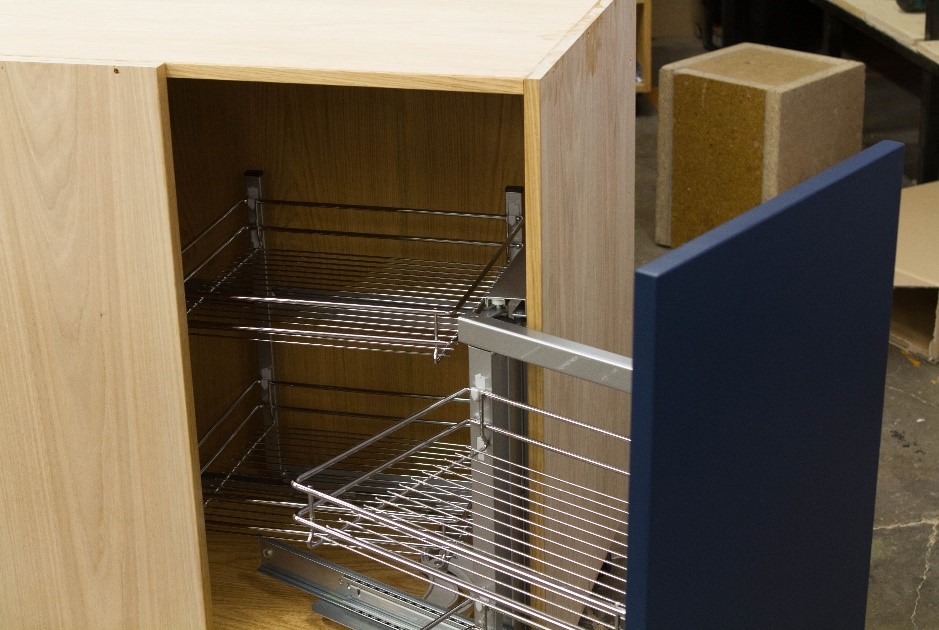 Corner caddies have a bit of a reputation for minimising the usable storage space inside your cabinets, however this chrome plated two-part pull out system banishes this theory. With a total of four baskets on two tiers, you really can make the most of every last centimetre your cabinet has to offer.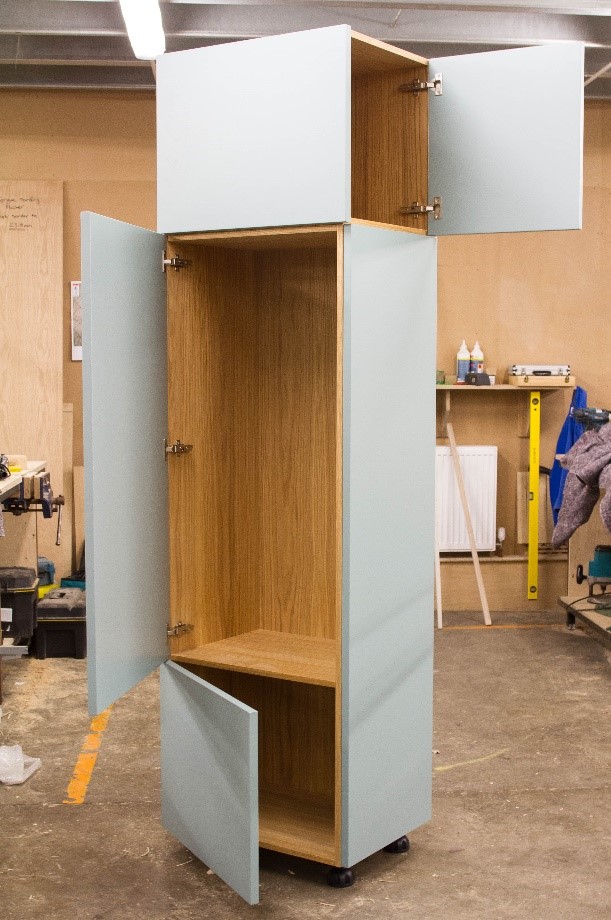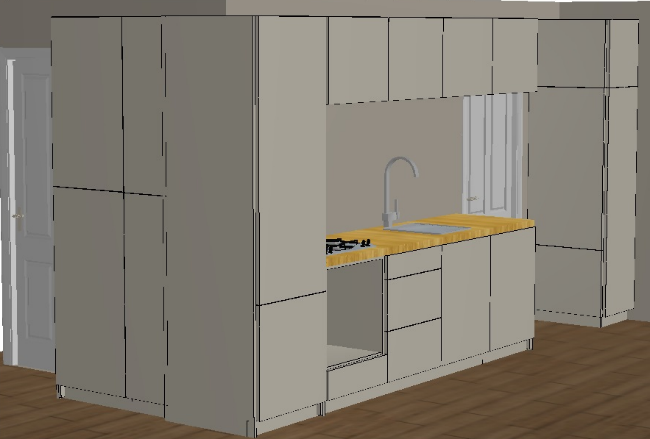 As all of our cabinets are bespoke and made to order, we really can meet most design needs! See this dual access frameless cabinet requested by one of our clients. This unique coat and shoe store has been designed to sit seamlessly alongside the rest of this contemporary, modular kitchen, providing access points from both the kitchen on the left and the open plan living room to the right.
If you are looking for something a little more traditional, how about this beautifully curved in frame corner cabinet with oak framed shaker door? With face frames and plinths constructed from solid Appalachian White Oak, the materials used in our cabinets are unrivalled in quality and strength.