Timber is a beautiful and warm material that contributes to wonderful interiors and remains on trend. Do you want an interior space that looks tired after a few years? Probably not. Here are a few examples of timber being used in an interior setting that add that timeless edge that other materials can lack.
Warm grey cabinets are complimented by tones of wood throughout the kitchen dining area. The continuation of this material ties in the theme beautifully with wooden doors, island corner posts and a unique table leg.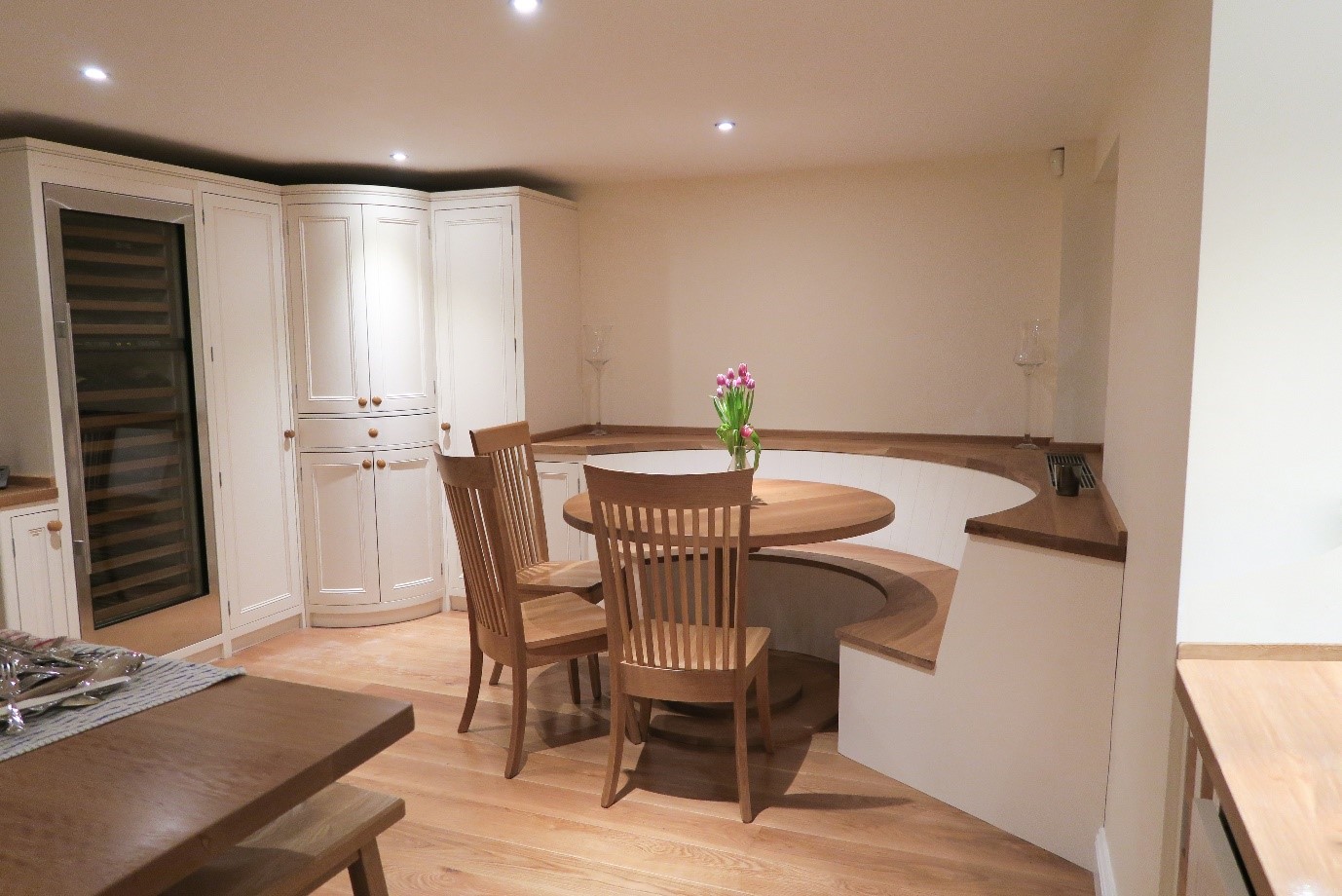 American White Oak flooring, seating area, work surface and accessories look stunning and add warmth to the lightly coloured kitchen cabinets.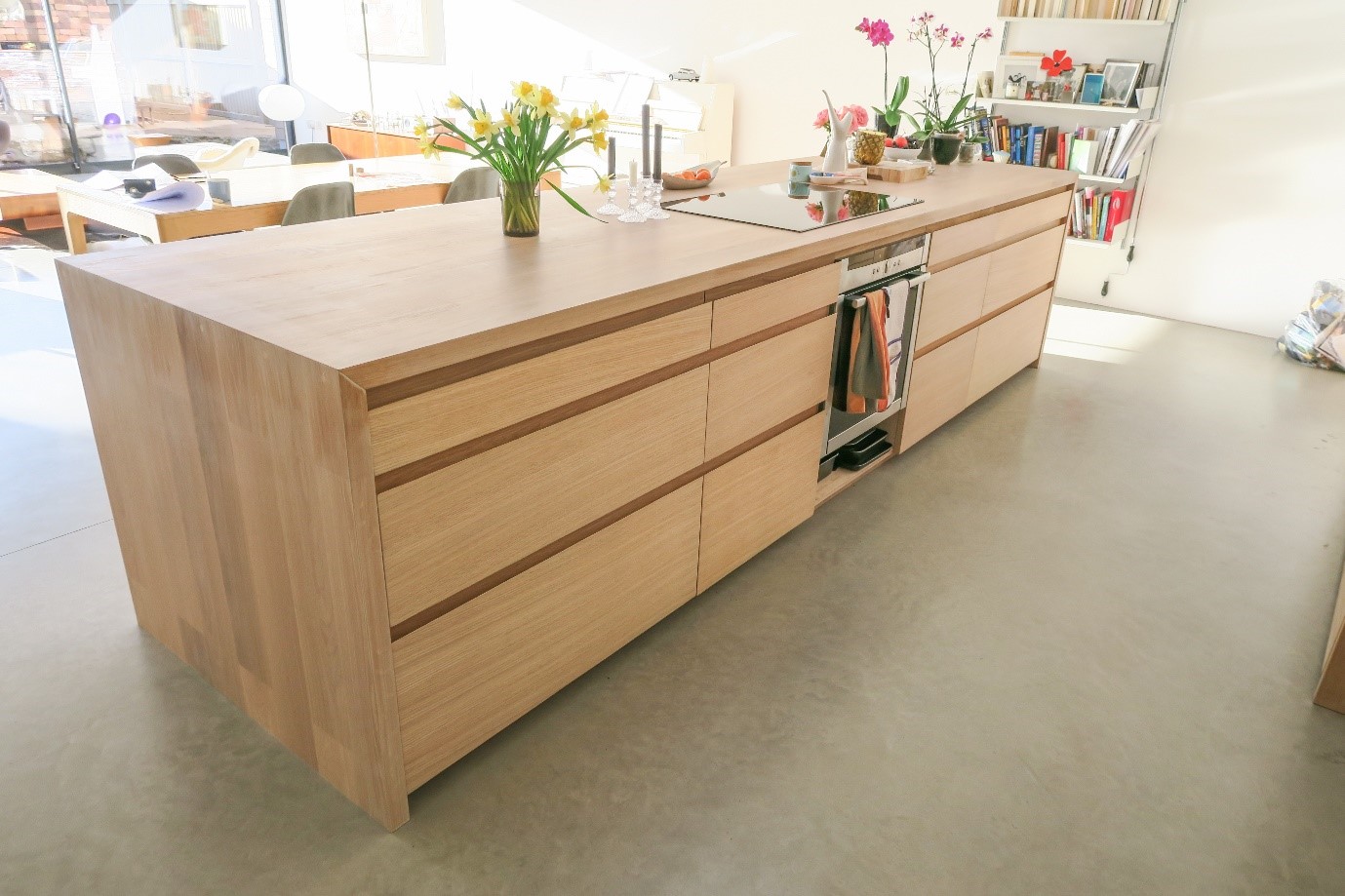 Stunning American White Oak work surfaces combined with beautiful oak cabinetry stand out vibrantly against a subtler backdrop. Oak drawer boxes and peg boards fuse this material behind the front façade.