Can you imagine a world without your fridge or oven? One existed, once! This week, we're exploring how we went from ice boxes to fridges and open flames to ovens…
The Ice Box and the Larder: The ancestors of the modern fridge
The Neolithic revolution and the advent of agriculture meant that humanity no longer needed to move constantly—good news for their feet but bad news for their stomachs. Early humans could preserve food for extended periods through drying, freezing, salting or fermentation.
Remains across the Roman Empire (and Mesopotamia) show that dwellings often had underground cellars filled with ice or snow (brought down from the mountains) to keep perishables cool.
This principle would be refined further and further until the 19th Century - with the invention of the "Ice Box" (Check out our post on Lanhydrock house, a country home with a room of Ice Boxes). The 19th-century ice box was a more portable, albeit less effective, way of keeping milk from spoiling and meat rotting. Still, it did involve the boxes being refilled with ice delivered 50 miles from Plymouth.
Ice Boxes remained at the forefront of cold innovation until the late 19th and early 20th centuries when the first fridges were invented and refined into the appliances we know and love today.
Now, they're filled with more intelligent features than your computer could ever have handled 10 years ago, like smart zones, WiFi and cameras, so you never need to get up and check the fridge again.


Ovens - From open flames to microwaves
The earliest evidence of cooking food is thought to be from roughly 300,000 years ago, and historical cooking methods are as varied as our food - from underground coal pits to roasting on a spit over a fire. But when did the idea of an "oven" start?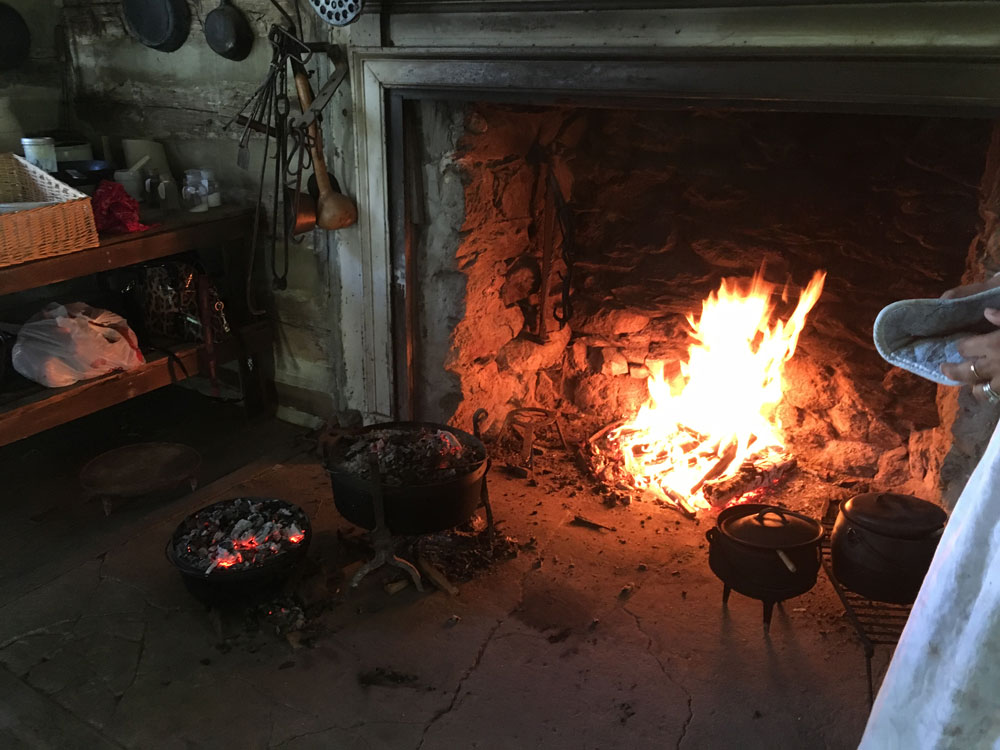 As humans, we quickly realised that it was easier to heat (and keep hot) small containers rather than open fires. The Ancient Egyptians had cylindrical vessels made from Nile clay divided by shelves. [Our post on Ancient Roman kitchens] clearly shows that stoves built into the hearth were a feature even then, and essentially, this would remain the case until the 18th Century.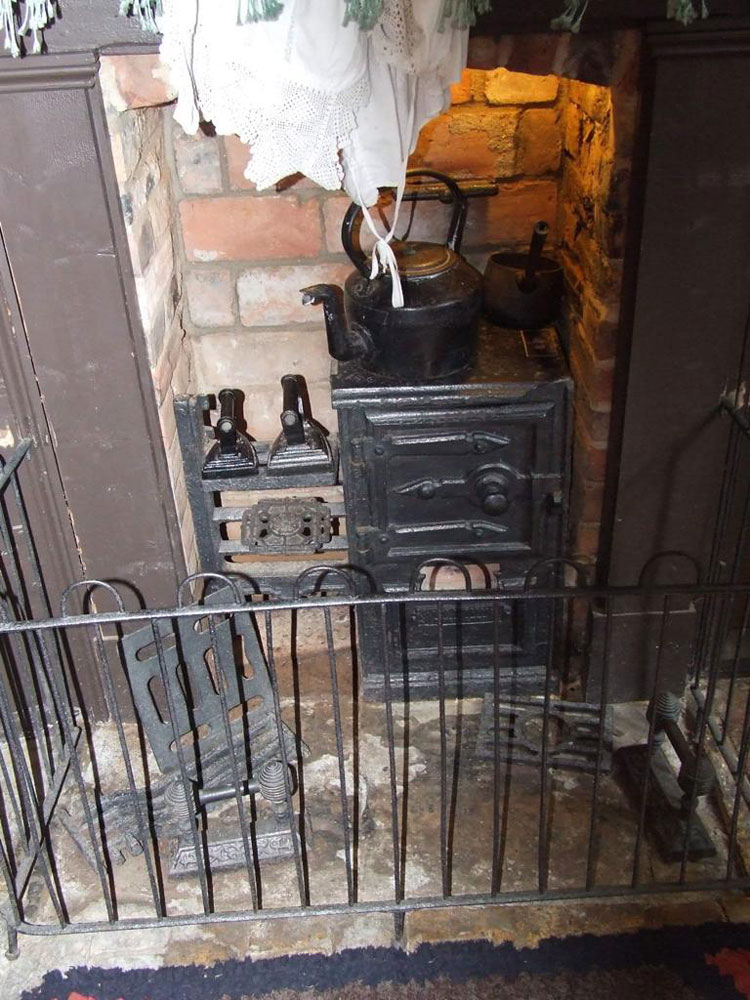 With piped gas and electricity becoming readily available in the early 20th century, ovens' use increased exponentially. As technology advanced, we found innovative ways to make ovens more efficient - from better insulation to adding a lightbulb to ensure you can see your food cooking, culminating in the space-age miracle of Microwave Ovens. A far cry from these antiquated marvels, modern ovens can even be controlled remotely via smartphone!


Dishwashers - from manpower to machine power.
The need to clean our kitchenware is familiar, but the dishwasher is one of the latest inventions of all. In Ancient Mesopotamia, people used sand and water to create an abrasive liquid to wash pots and dishes. A similar practice still occurs in the remote villages of developing Asian & African countries (such as Nepal, Indonesia or Mali) using "Scrub Ash" made from burning wood.
As communal cooking and eating fell out of vogue, so did communal dishwashing. Dishwashing soon became a job (one that still exists today) - both in stately homes for the upper classes and in restaurants, hotels, bars, and anywhere that served food. Innovation soon followed - with the first wooden, hand-powered dishwasher being developed in the mid-1800s.
But it wasn't until 1886 when Josephine Cochrane, exasperated with her fine china constantly being chipped, would develop the blueprint for what we consider a "modern" dishwasher. Her initial design was the first to use water pressure to clean food debris - drastically reducing the chances of chips or breaks. A far cry from the modern convenience of dishwashers, this early dishwasher still required someone to physically crank the gears.
Dishwashers remained a luxury item until the 1950s, when innovative manufacturing processes meant that dishwashers could be made smaller and cheaper. Through clever advertising directed at homemakers, the dishwasher craze swept through Western society, with over 49% of UK households owning a dishwasher in 2018!


Appliances and Kitchen Designs
We are lucky enough to live in the technological era, giving us incredible choices when picking our appliances - but this also presents us with a unique set of problems. Which appliance is best for me? Will my appliance work with my kitchen layout? Do I have enough space for all the appliances I need?
Thankfully, our expert in-house designers are well-versed in kitchen appliances. We work with some of the best appliance manufacturers (Miele, Bora & Quooker to name a few) to supply best-in-class appliances alongside our kitchens. From free-standing to integrated appliances, our designers ensure that your kitchen will work for you - instead of making you work. In fact, we've selected three of our portfolio designs that showcase how seamlessly appliances can integrate into your kitchen. Check them out below!
Feeling inspired?
Browse more of Naked Kitchens' range of appliance options here, and learn how we can help build the perfect bespoke kitchen, perfectly tailored to your life.
See also:
Clever bespoke kitchen storage solutions - 11 ingenious ideas to inspire you.
Kitchens Unbound: The historic Spanish-American kitchen made of mollusc shells.
Frameless vs In-frame kitchens: what's the difference, and which should you choose?
Design for Life: A contemporary kitchen in a Victorian townhouse by Jake Lai.