Not all store cupboard essentials are created equal. Here's the story of Maldon Sea Salt, hand harvested on the Essex coast since 1882…
In real life kitchens aren't empty: they're full of stuff…But stuff can be beautiful! We're celebrating the remarkable brands that make our lives that little bit better, and fill our kitchen cupboards with visual beauty through great packaging design.
If there is one food product that can be found in everyone's kitchen, it's salt. But, as every serious cook knows, not all salt is created equal. Maldon Sea Salt Flakes, produced in the Essex town of Maldon on the Blackwater Estuary, is one of the finest and best known brands not just here in the UK but around the world.
Its culinary champions include Nigel Slater, Jamie Oliver, Delia Smith, Ruth Rogers of The River Cafe and Ferran Adrià of the legendary El Bulli restaurant. Two years after Her Majesty Queen Elizabeth visited the company in 2010, Maldon Salt was granted a Royal Warrant as official purveyors of sea salt; and at today's royal banquets, King Charles III always has his own silver Maldon salt container within easy reach.
Maldon Salt's custodians, the Osborne family, have been at the helm for the past four generations, still employing essentially unchanged production methods. And in its classically simple packaging, a box, tub or grinder of Maldon Salt is a store cupboard statement of pure, unassuming quality.


The Maldon Salt Heritage
Salt production along the Essex coast can be traced right back to the Iron Age, and Maldon Salt, established in 1882, is a very long-running family business. When Clive Osborne handed over to his son Steve in 2003 the latter became the fourth successive Osborne at the helm.
The exact method they use remains an Osborne family secret, but temperature and timing are the keys. It begins with seawater from the Blackwater Estuary, harvested on a spring tide. Salt pans containing brine hover over flames and the signature naturally formed, pyramid-shaped crystals gradually emerge.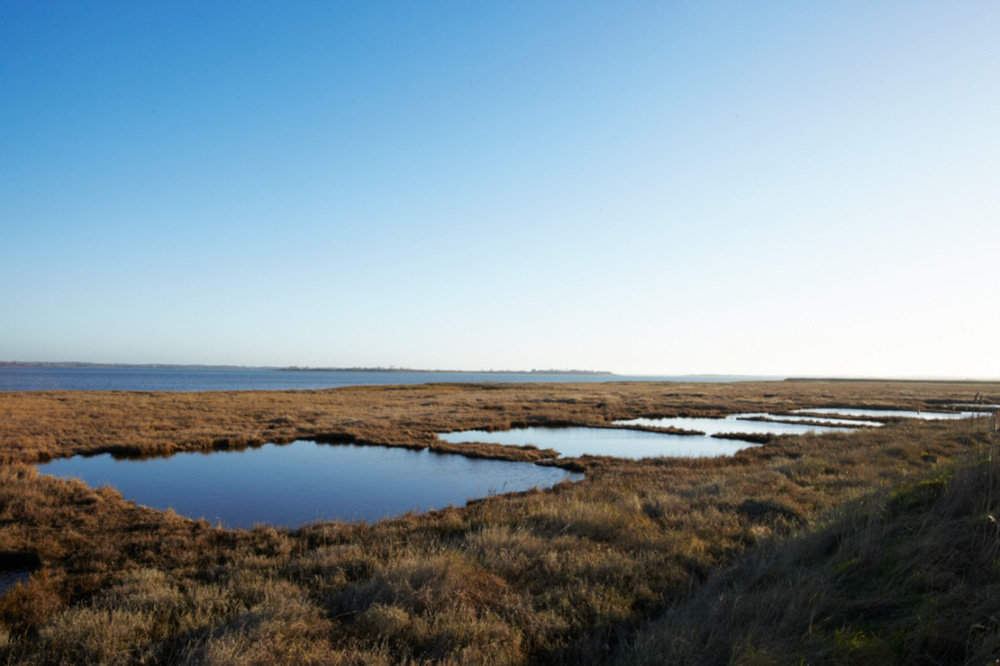 So what you see when you open a packet of Maldon Sea Salt Flakes is the result of painstaking evaporation; and every batch is hand checked for purity and consistency.


What makes sea salt so special?
If you've been using table salt in your cooking, you'll find that replacing it with Maldon Sea Salt, with its fresh intensity and clean taste, comes as a very pleasant surprise indeed. In fact the effect is almost magical.
Everyday table salt is mined from natural salt deposits, from salt flats or mined from below the Earth's surface. Chemicals are used in its production, stripping out minerals, and it comes with added anti-caking substances. As a result, the taste is far less subtle and less, well, salty than sea salt.
Sea salt enables you to fine-tune flavours; the sweetness it adds removes the bitterness that comes with some ingredients. You can add it at any stage of the cooking process, and less is more: you don't need a lot to bring out the flavours of the dish you're preparing: a pinch is usually all it takes. And it's not just for savoury dishes; sea salt brings out the sweetness in desserts too.
A store cupboard icon
The other great thing about Maldon Sea Salt of course, is that it looks gorgeous in the pantry cupboard. As with many very long-lived brands, the Maldon packaging has evolved over the years, but it retains its simple, clean and classic look.
In the mid-20th century the packs were familiar for their bold green italic lettering, hovering above a selection of fresh foods and the "pure flaky crystals" strapline. Later, the lettering remained green but less stylised, and pack design was pared down to the essentials—the Maldon name and the date the company was founded. Straplines would change from time to time, reflecting shifts in culinary trends. Overseas travel became the norm; cooking (and Maldon packaging) illustrated that, with growing interest in world food.
The packaging you see today is all about simplicity and elegance. It retains the unmistakable Maldon Sea Salt name – still in green italics – but set against a geometric backdrop, reflecting the famous flakes. For sea salt flakes, the geometrics are green; for packs of smoked sea salt, orange predominates – and the home cook-inspiring strapline is: "Seize the seasoning." Talking of which…
Naked Kitchens recommends...
If you're feeling inspired to try some sea salt-enhanced cooking, the Maldon Salt website has plenty of tried and tested recipes. We've picked out three that illustrate the way sea salt can make all kinds of different things taste that extra bit delicious…
Salt-baked sea bass – Sea salt has been used to preserve food for thousands of years and creating a salt crust is still a great way to keep moisture and flavour locked in. This is a fine example for home cooks.
Salted edamame beans - literally a five minute recipe, this is the perfect quick and easy starter for a dinner party, and the sea salt is the star.
Classic Margarita - a glass rimmed with Maldon Sea Salt makes for an unimprovable tequila cocktail.
If you are looking for the perfect accompaniment to Maldon Sea Salt in your kitchen, here are two cookbooks that make the most of the incredible versatility and power of salt:
For more about Maldon Sea Salt, visit maldonsalt.com, and find plenty of salty inspiration and recipes on Instagram, Facebook, and Youtube.