Midgard
---
After the success of our Ladbroke handle, we crafted a whole variety of different handles for our doors & drawer fronts. Midgard was the best by miles. As with the Ladbroke handle, there's almost a limitless choice of handle backings, from painted, exposed-timber, to metal, in fact not just what we can think of, but anything you can too! Just as with all our door styles, we pay a great deal of attention to the details, with much of the design process focused on ergonomics, aesthetics and most importantly, functionality.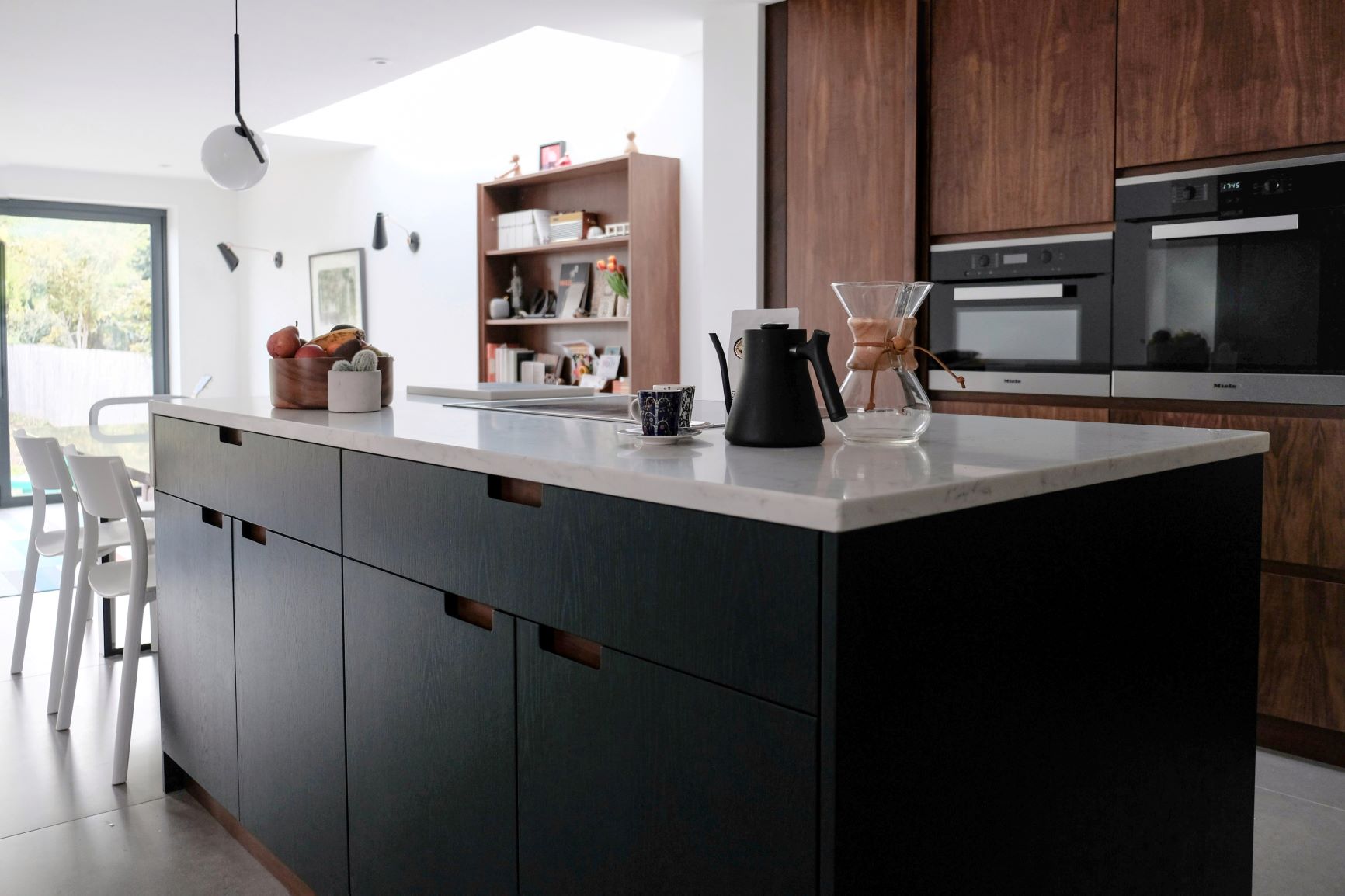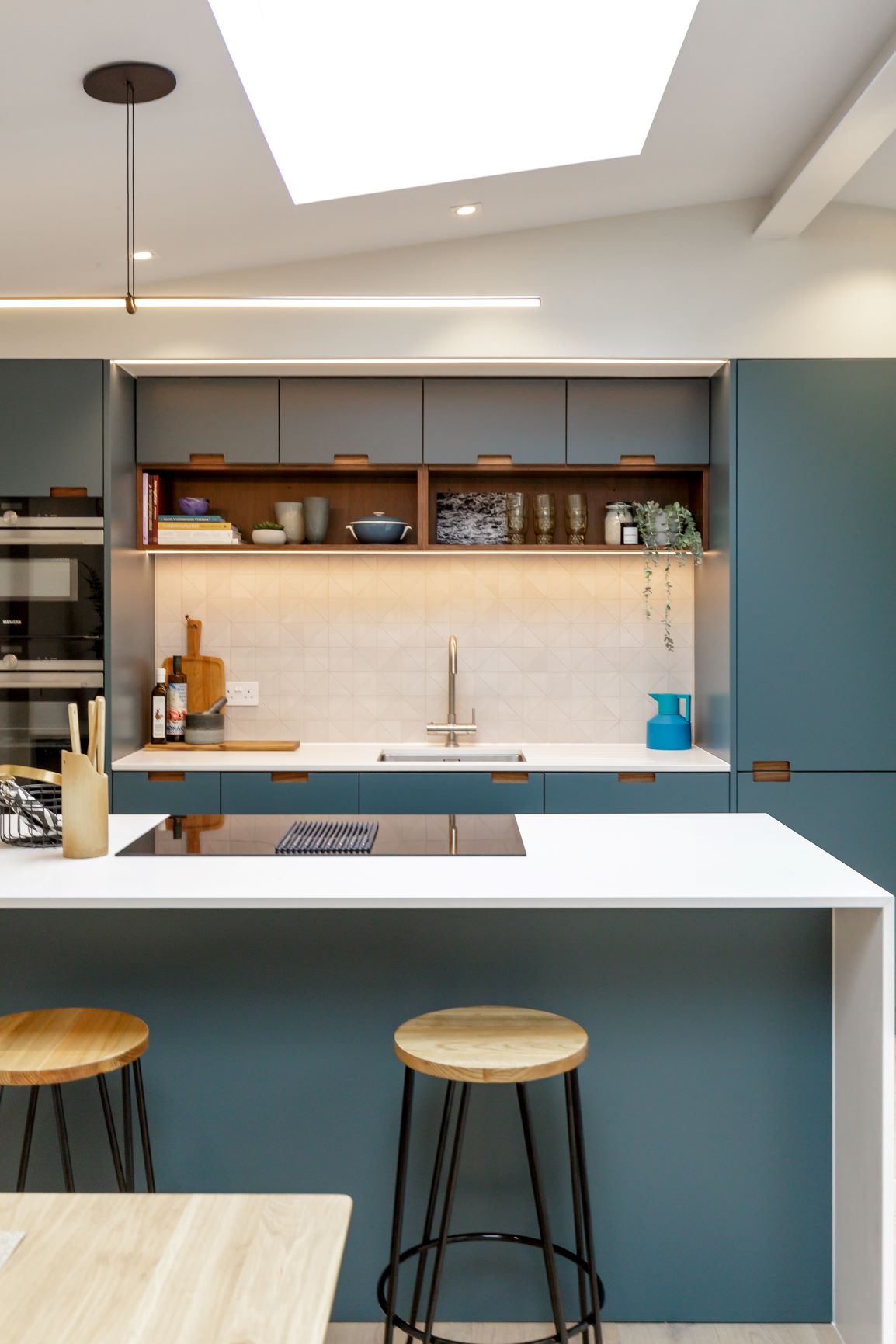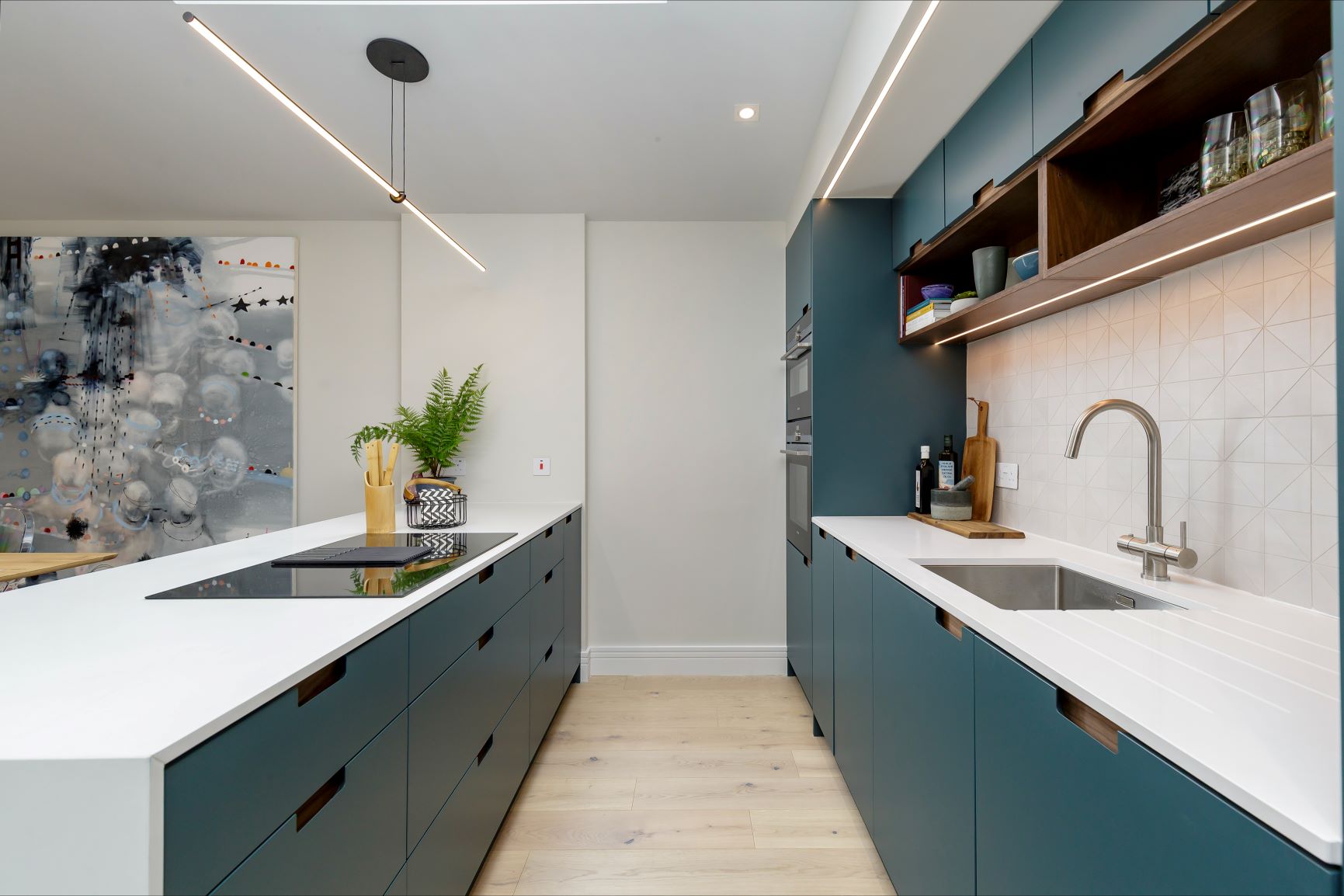 ---
Painted doors with the exposed-timber handle backing is a fantastic option. Not only does it look great, but it also reminds you of the natural material that makes up the door itself.

In regards to exposed-oak and walnut doors, an oiled finish looks great, however, if you'd prefer a low maintenance option, we have a fantastic water-based lacquer finish.
---
Featured kitchen