Oak
The Oak tree is synonymous with strength, durability and beauty like almost no other natural material. In Britain, even more so, deep with the knowledge that these timbers formed the literal backbone of the Royal Navy for hundreds of years.
We finish our Oak with an incredible three part clear lacquer which has the highest grade of durability of any finish in the UK. Our automatic sprayline ensures exactly the right mixture of lacquer and hardeners, and applies the exact thickness in each layer to give us a finish you simply will not find anywhere else.
Our veneered Oak doors and facias are all made with critical attention to detail, starting right back with the selection of the veneers. We genuinely go to extraordinary lengths to make sure we get that balance of natural variation, but it must be remembered that this is a natural material, no matter what we do.
As the logs are sliced the grain will vary as it gets deeper into the log, and the colour will change. Each log is of course, literally a completely unique living organism with its own characteristics, so as the layers from one log run out and we move to another, there will also be slight changes in colour and grain. This is completely normal, and as well as to be expected, it is in itself the celebration of the natural world.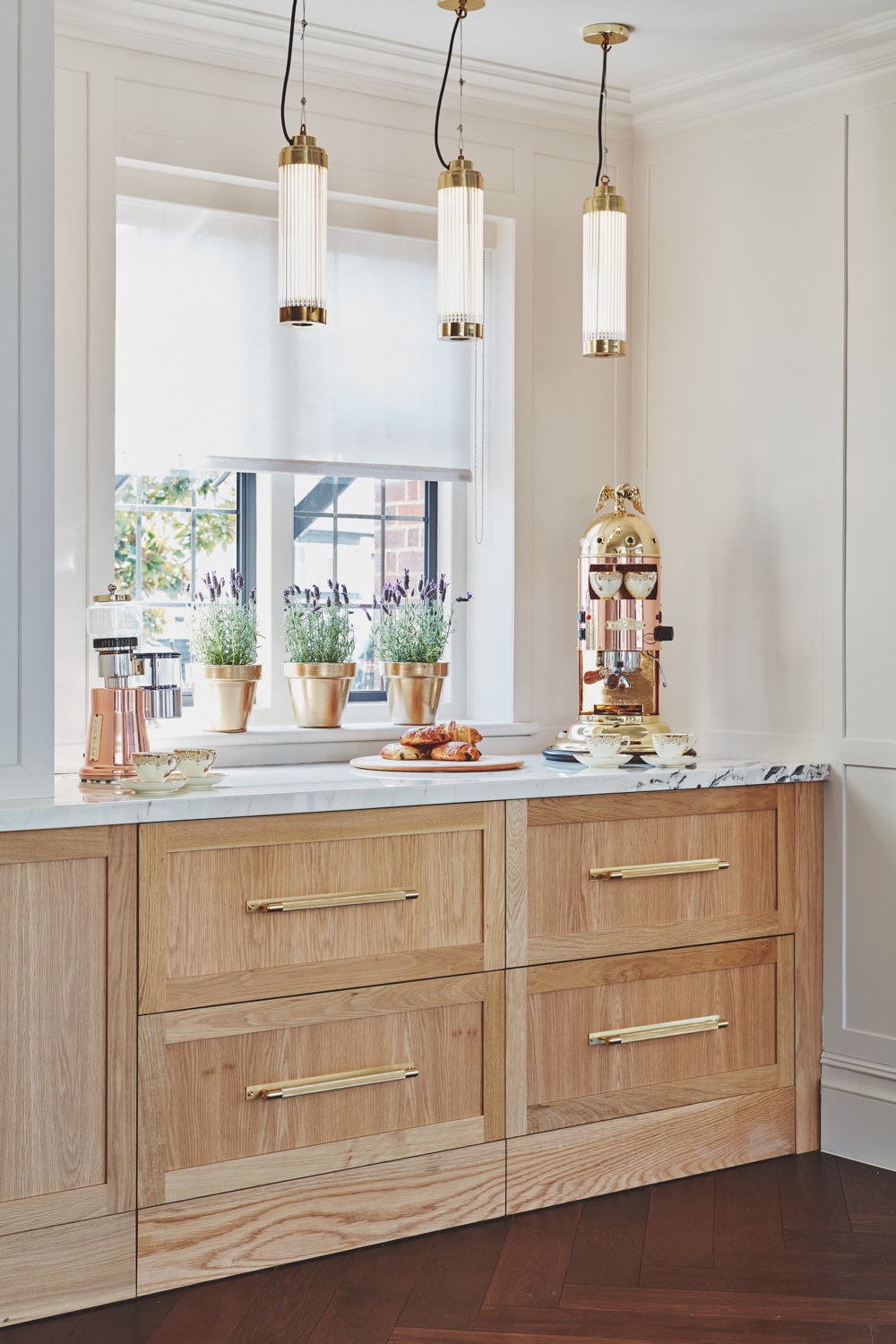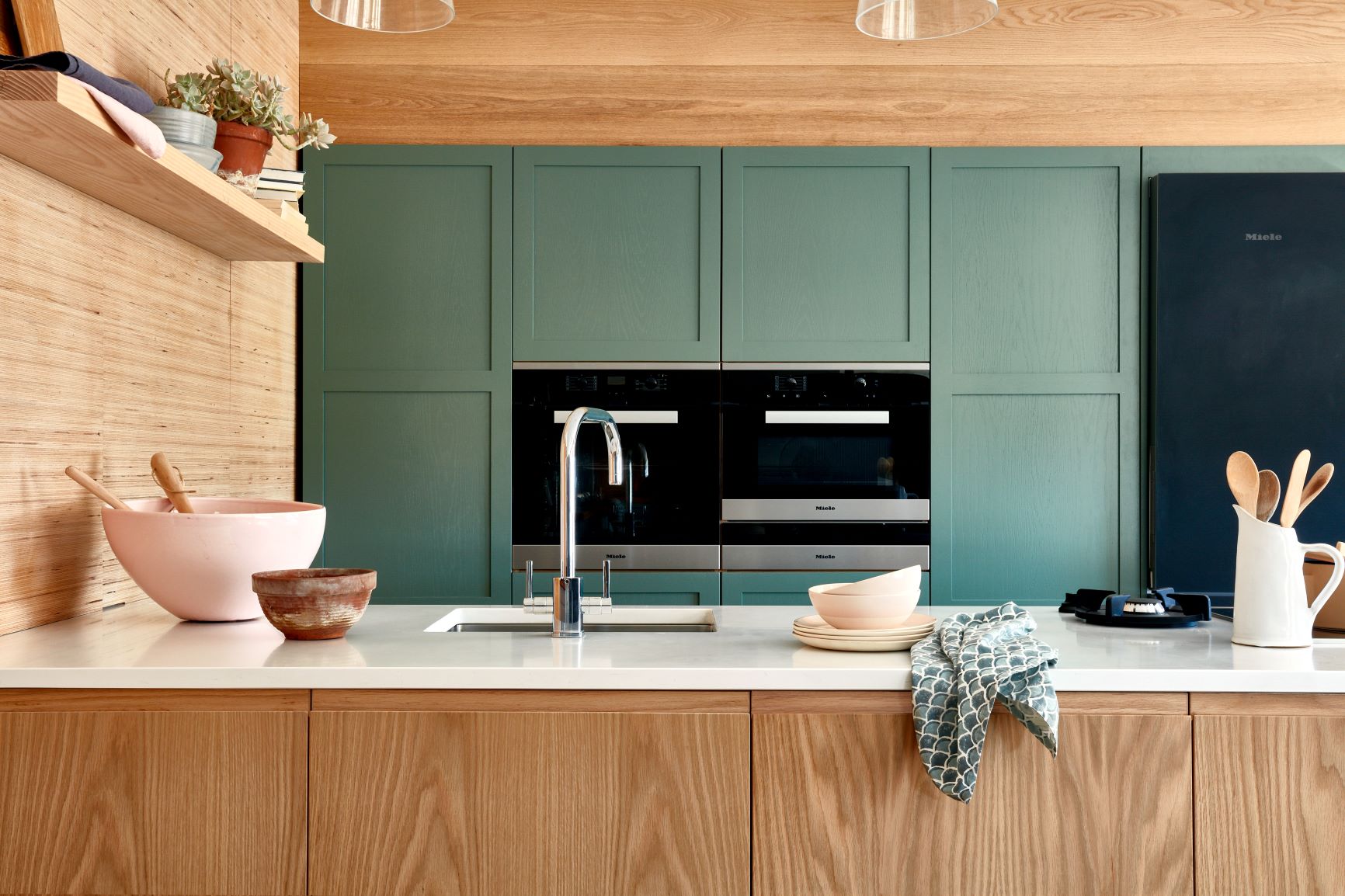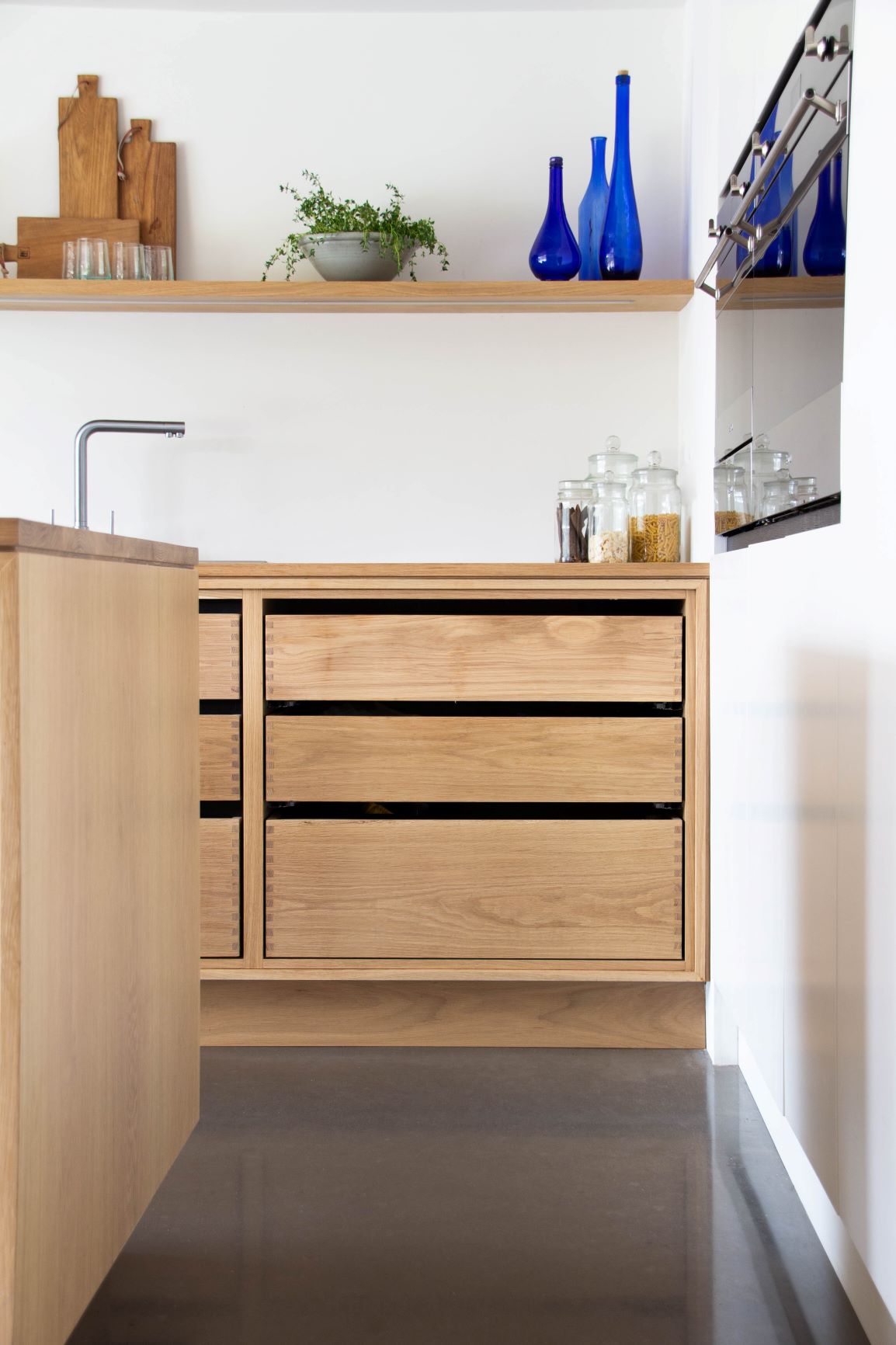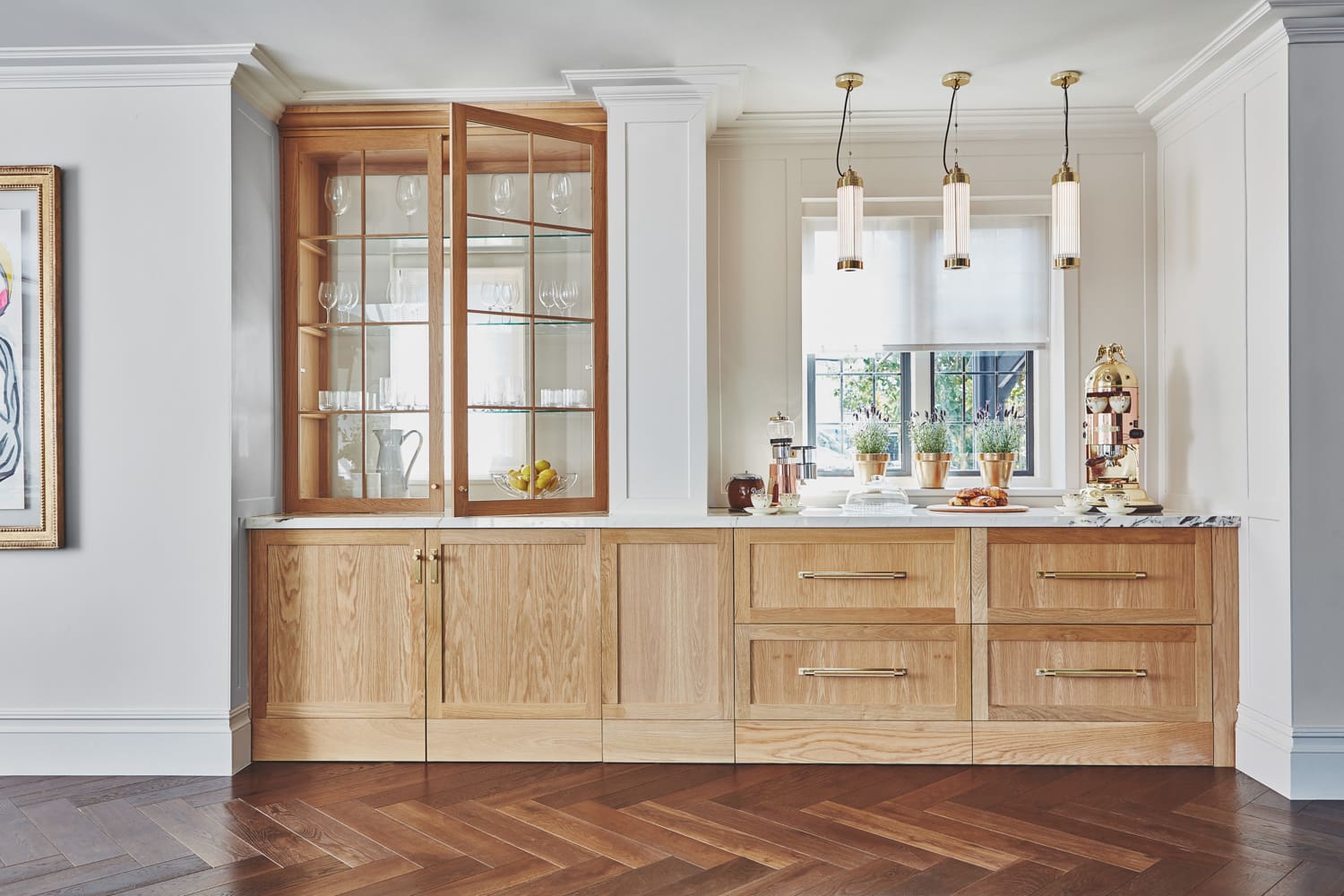 Featured kitchens
---
---