Exposed Ply
---
Plywood is often used in contemporary design thanks to its versatility and raw beauty. It complements strong colours throughout the room and works wonderfully with Scandinavian inspired kitchens. Just some of the many reasons Raspberry Pi chose such a fantastic material for their kitchen featured below.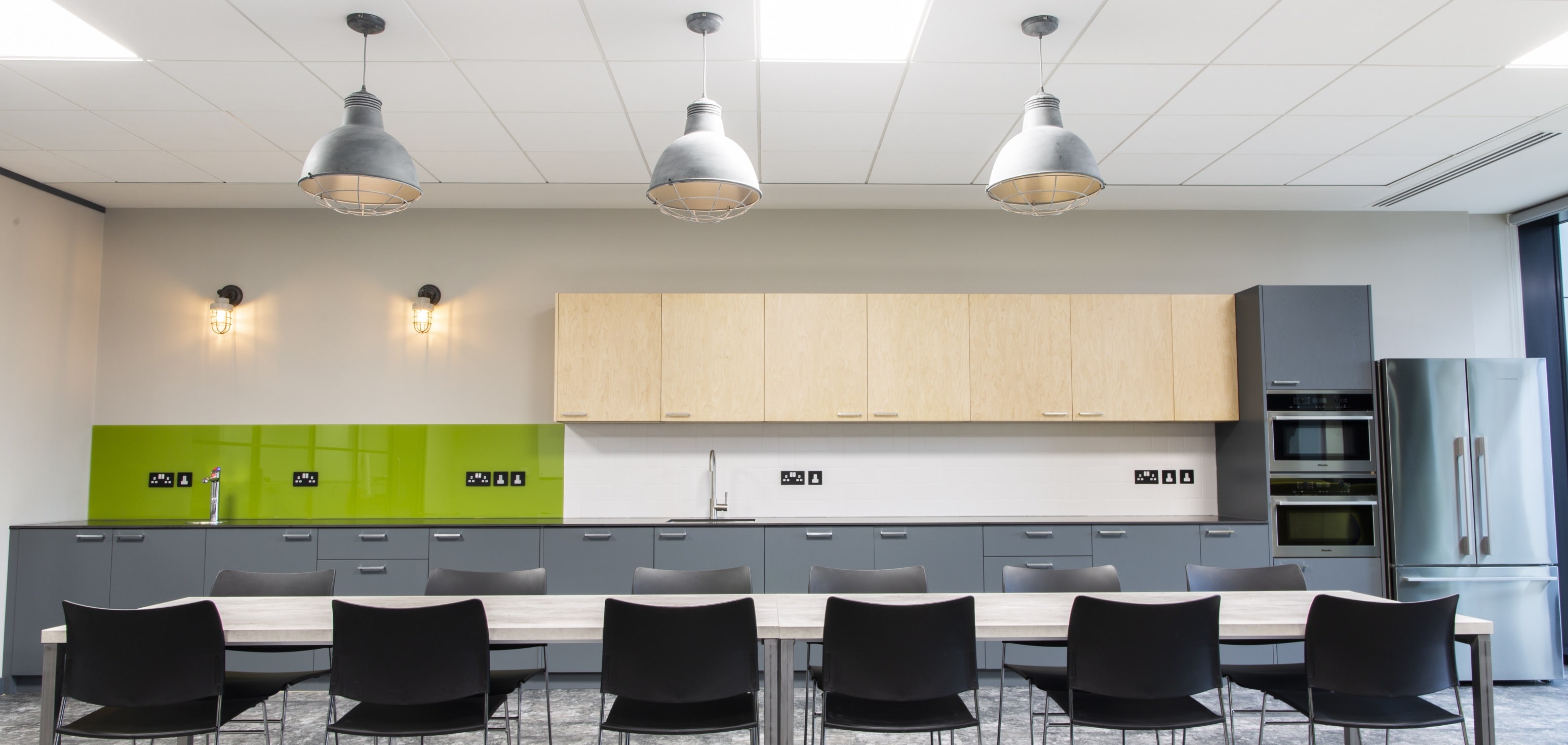 ---
The vertical grain pattern leads the transition between base and wall cabinets effortlessly. Every front we make is custom made to fit every cabinet perfectly, no compromise.

Plywood is a natural product and so has variation in its appearance. We embrace this variation as it gives each kitchen its own unique aesthetic. The grading of our plywood can include small knots, plugs, different grain patterns and variations in colour; we will always try to ensure that no plugs are visible on the front of our doors.

For added durability, we offer a range of finishing options proving just how versatile plywood can be. To find out about our different treating options, visit our treating options page.
---
Related Products
Showing 0 to 0 of 0 (0 Pages)