Wooden Knobs
Wooden Knobs can fit into any style of kitchen, from a traditionally styled kitchen with matching wooden worktops, to a contemporary design where they emerge as a contrasting feature.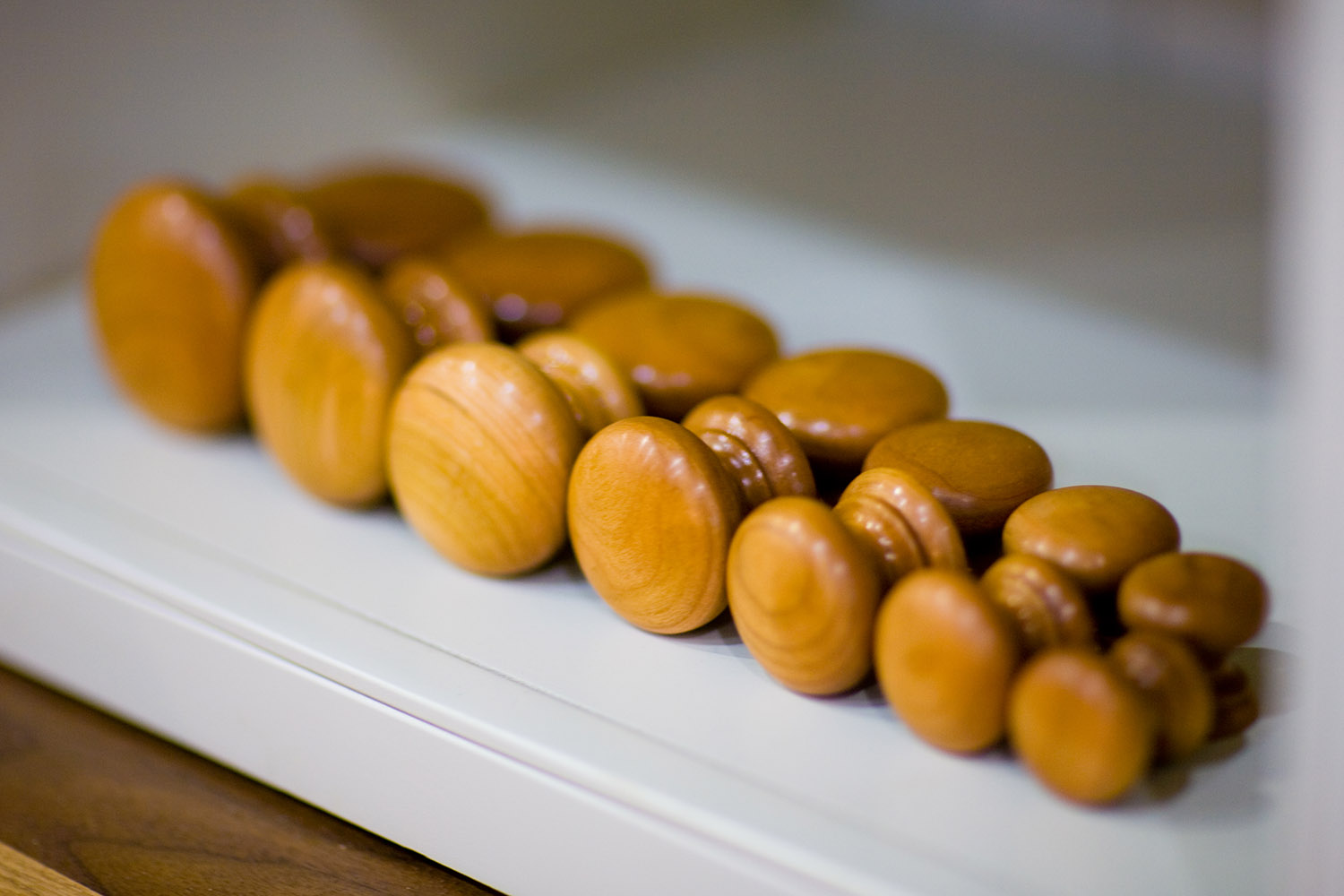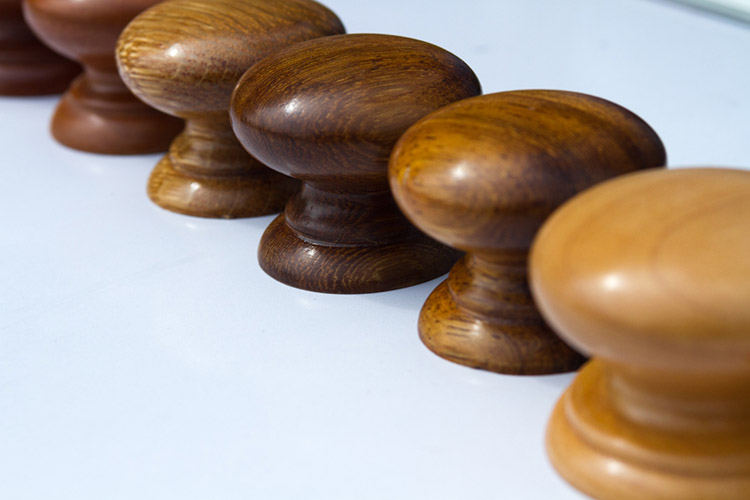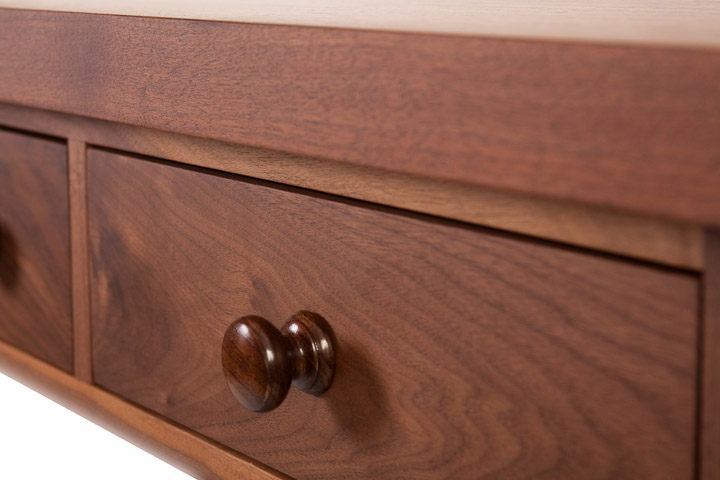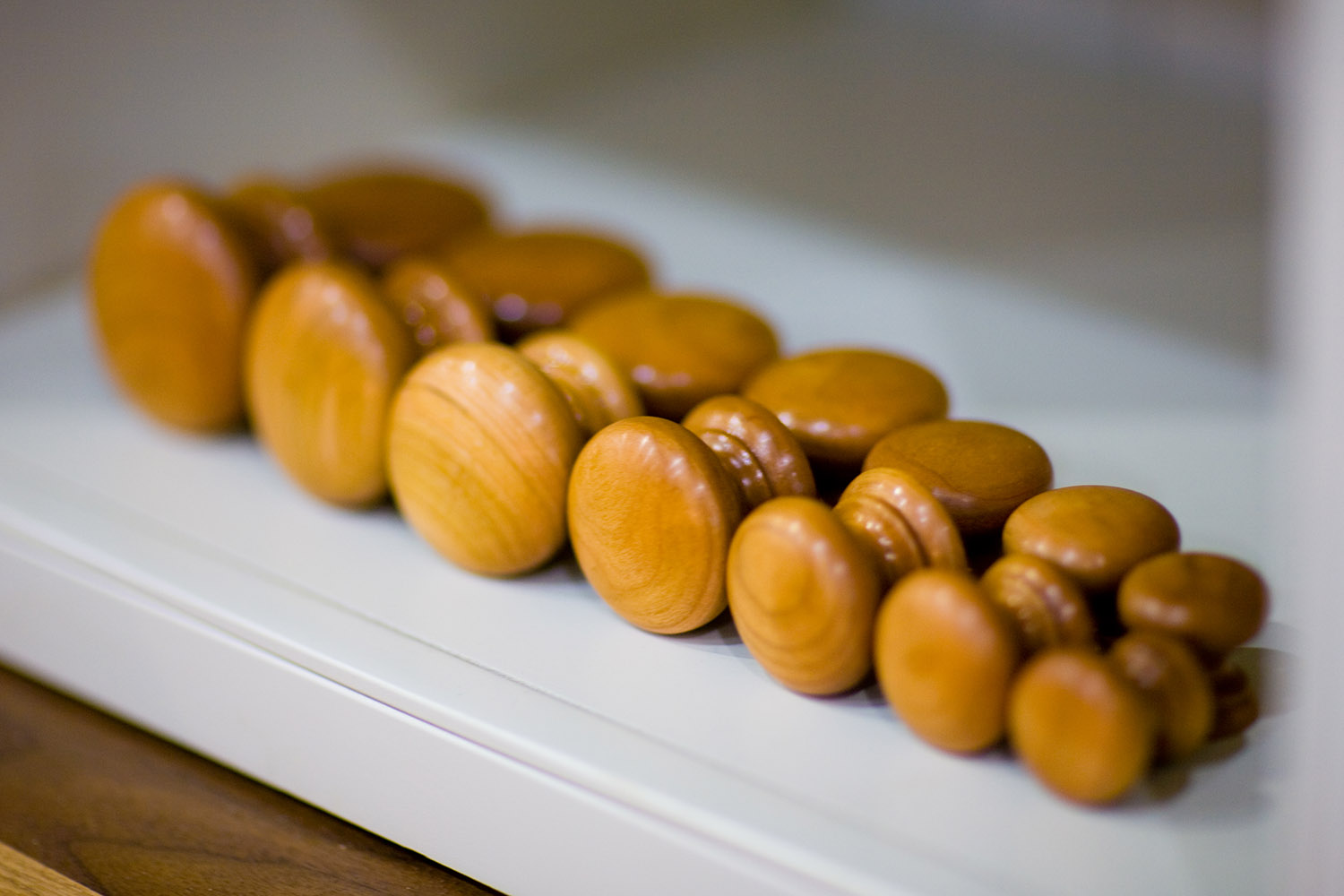 Hand turned and finished by an experienced craftsman in Norfolk, our wooden knobs are not only beautiful, each one has a story to tell.
The detail of the craftsmanship and beauty of the timber can truly be appreciated when viewed up close.
The choice of drawer and door handles is one that can define a kitchen, so if you are looking to fit your kitchen with wooden knobs then there really is no other choice.
You are not buying a batch of stock that have come from a mass produced factory line, you are investing in a crafted object that will adorn and embellish your kitchen, the centrepiece of your home.
Kitchen Accessories