Worktops
Nothing completes a great kitchen design like a beautifully crafted wooden worktop that stretches across the entire kitchen.
Supplied by our sister company, Norfolk Oak, our wooden kitchen worktops only use the very best hardwood available, crafted by our in-house experts using advanced machinery more commonly found in the aerospace industry to millimetre-tolerances.
The result is that your new bespoke kitchen worktop offers unparalleled quality, with durability that will last a lifetime. The results speak for themselves and must really be seen to be believed in our showroom.
Worktop Styles
Our worktop can be supplied in a range of different sustainably sourced timbers and different styles. Browse our range below!
Super Stave Worktops
The Rolls-Royce of worktops - continuous, wide planks of timber that run the entire length of your worktop, which really helps to show off the beautiful grain of your chosen wood type.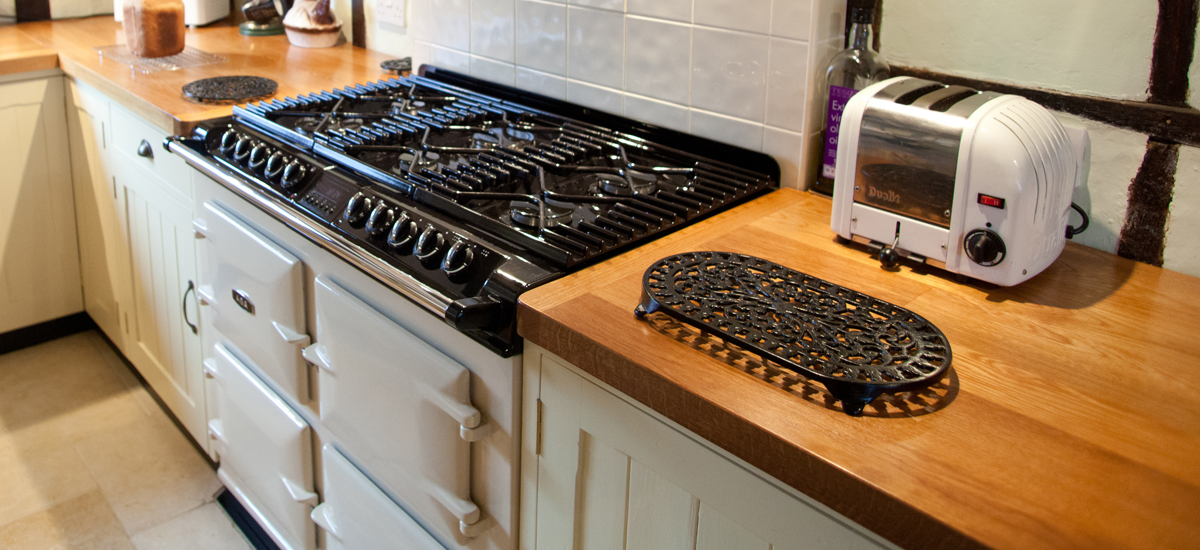 Traditional Plank Worktops
Pioneered by Norfolk Oak, this style was inspired by a visit to a stately home, where this technique had been used on the worktops in a four-hundred-year old kitchen. The style resembles what you might see used in wide plank wooden flooring.
Wide Block Worktops
Our wide block style worktops offer a truly bespoke look unlike standard, mass-produced narrow block worktops. This is thanks to our use of random widths and lengths of stave, showing off more of the wood pattern.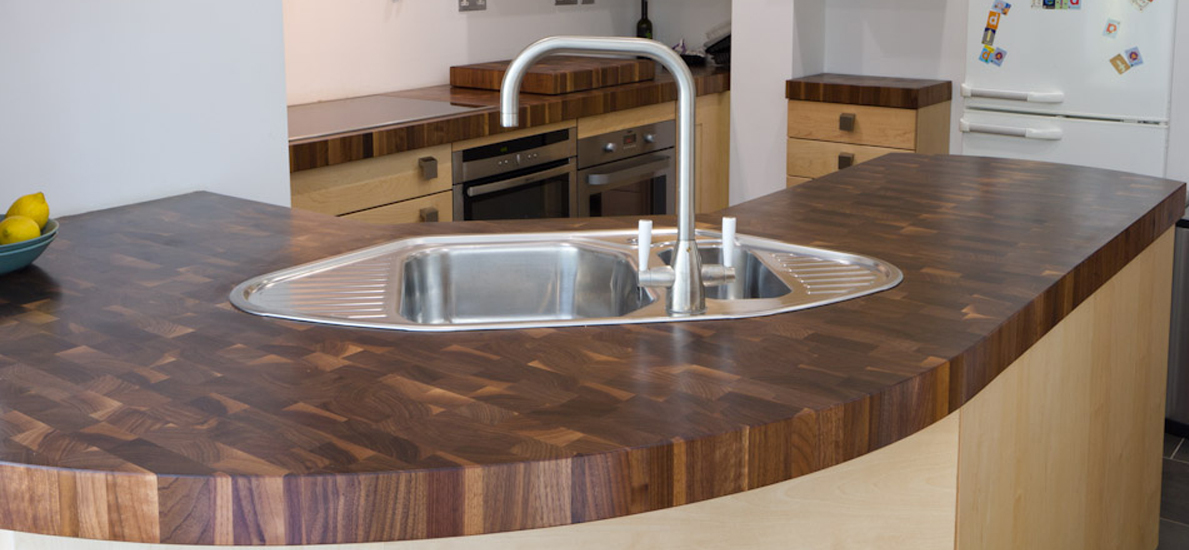 End Grain Worktops
Ask any butcher what the best surface for chopping meat is and they always point to the traditional end-grain butcher's block. We have refined the butcher's block design and turned it into a stunning kitchen worktop that really adds the wow-factor to any bespoke kitchen!
Turn your kitchen into a hardwood haven by incorporating one of Norfolk Oak's beautiful timber worktops into your new design. Their worktops are available in a selection of sustainably sourced timber, ranging from classic North America White Oak to timeless African Utile Mahogany.
If you're looking for a different type of kitchen worktop, we're happy to source the perfect worktop for you and your kitchen.