End Grain Worktops
The most durable type of wooden worktop, now engineered for beauty too. Our end grain worktops are works of art that make your designer kitchen a chef's paradise.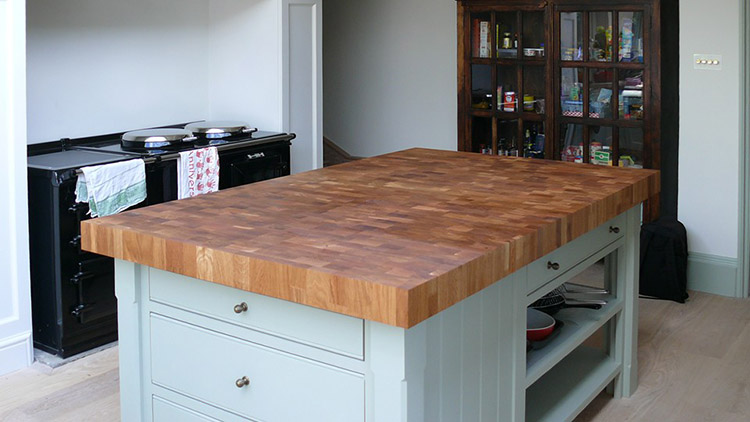 The chunky look of our end grain worktops suit traditionally styled kitchens perfectly.
The arrangement of the cross sections of wood gives a beautiful patterned effect, which is carefully chosen by our master craftsmen during your worktop"s construction. The result is that each end grain worktop is truly unique!
Ask any butcher what the best type of worktop for chopping meat is, and they always recommend the end grain worktop. End grain kitchen worktops are unique, as they are made from an array of short pieces of hardwood, arranged vertically and grafted together.
The result is a work surface that not only looks great but is easy on your knives too, thanks to the surface being rich in wood fibres. This also means that scratches are much less likely to show, resulting in a worktop that will look like new for many years to come!
We design and assemble each end grain kitchen worktop in partnership with our sister company, Norfolk Oak, carefully selecting the timber so it not only gets the benefit of the strength, longevity and resistance provided by the construction, it is also aesthetically stunning.
The nature of the construction allows us even greater degree of flexibility in size and shape versus plank form worktops - our end grain worktops can be much thicker providing a look unlike any other wooden worktop.
Wooden Worktops