Iroko Worktops
There's nothing quite like iroko worktops; the large, wide staves dwarf other timbers and the exotic grain structure looks majestic in any environment.
At Naked Kitchens, we are proud to source our Iroko from well-managed FSC certified sustainable sources. We have found sustainability is so important to many of our customers when they are choosing the right timber for their kitchen.
This beautiful African timber makes an ideal choice for hardwearing and stunning worktops. Possessing a naturally high oil content, Iroko is an ideal choice for busy kitchens, and is especially popular for sink areas. It is a very dense, durable hardwood, and so is a practical choice for long lasting worktops.
Iroko worktops are highly sought after due to the impact and style they bring to a room. Complimenting any design, they add a sense of occasion, a warmth and a boldness. Iroko is known for its striking appearance, and tactile qualities.
When the timber is initially sawn, you will see the stunning golden tones, which over time, will mellow and mature into deep, gorgeous bronze hues.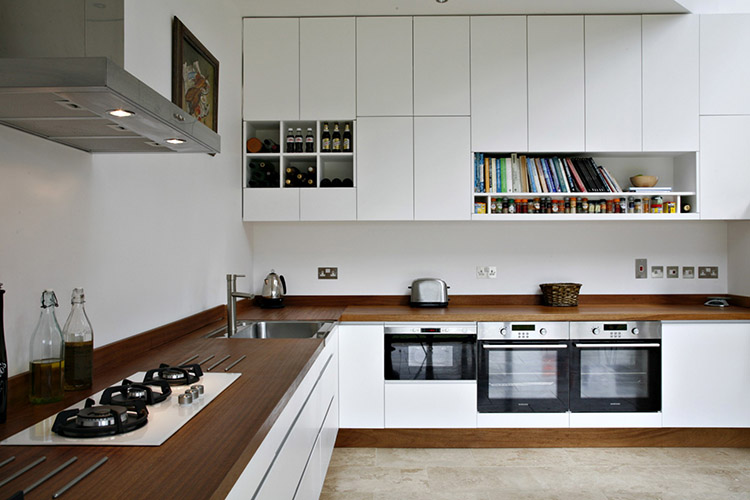 The iroko worktops used in a Naked Kitchen really are the finest iroko worktops money can buy.
Every iroko worktop is constructed by our sister company Norfolk Oak at our industry leading production facilities in West Raynham.
Wooden Worktops