Construction
Naked Projects, by their very nature, often take us right back to the drawing board, which initially requires a traditional response in terms of cabinetry. The challenges can be immense, and we frequently have to manufacture proof of concept test pieces, but the results are simply fabulous
Our CAD team are so advanced in their ability to solve complex construction puzzles they frequently end up working side by side with the cabinet makers for days at a time until they have successfully proved the test concept.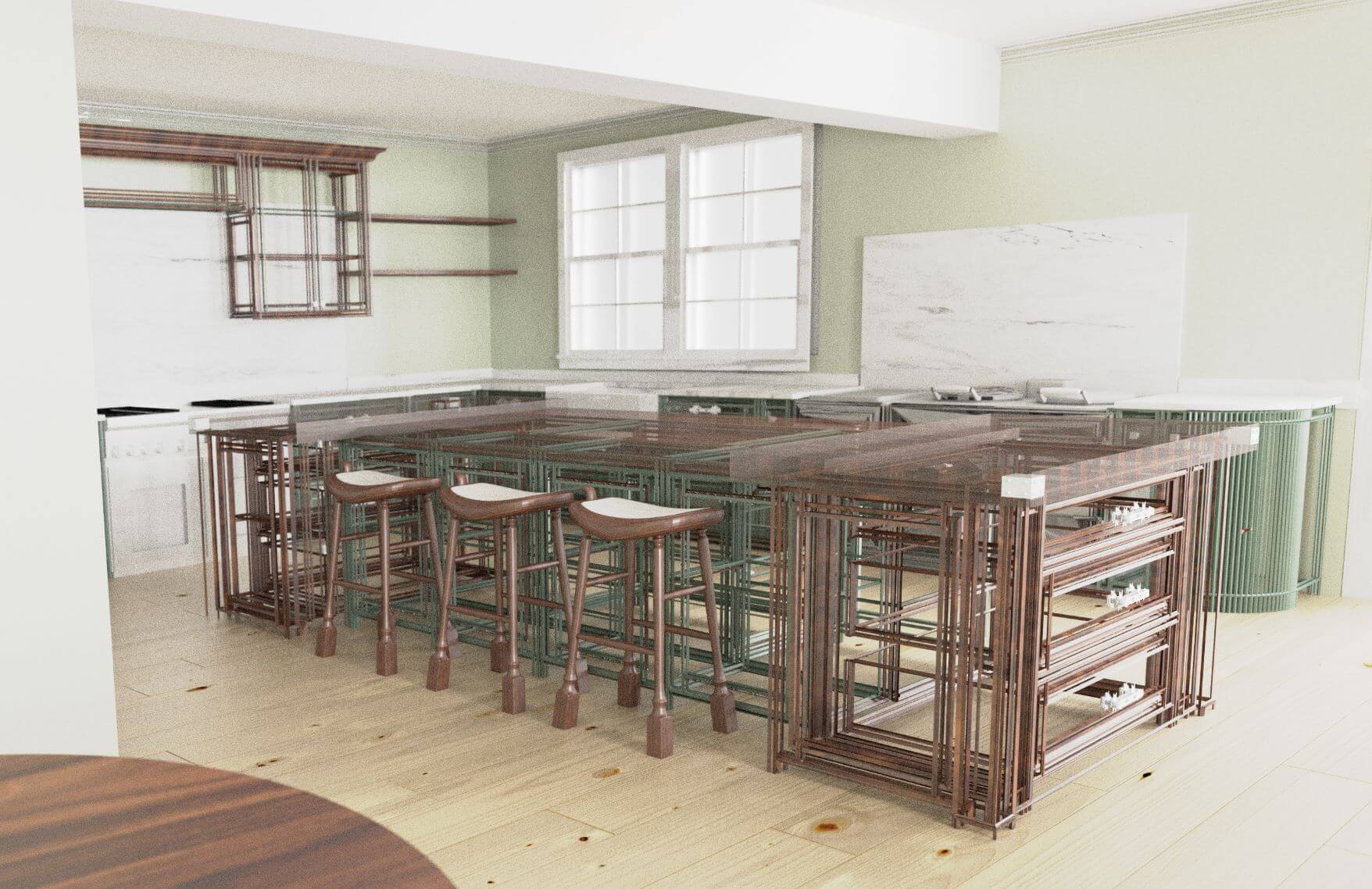 Some of these techniques may filter down to a new style of Naked Kitchen, such as the plinth, beading and cornice detail of the Georgian Hall kitchen. These worked so fantastically well to bridge classic and contemporary, we are now working to incorporate that into a whole design of Naked Kitchen called the Transition kitchen. It all looks so simple and easy, particularly when it is so harmonious, but after centuries of cabinet making innovation going all the way back to Chippendale, it's not that easy coming up with something new.

We are always looking at incorporating new materials and finishes and seeing where we can take them. For example, our paint finishers can paint a piece of HDF to make it look just like a piece of marble. Even to the touch.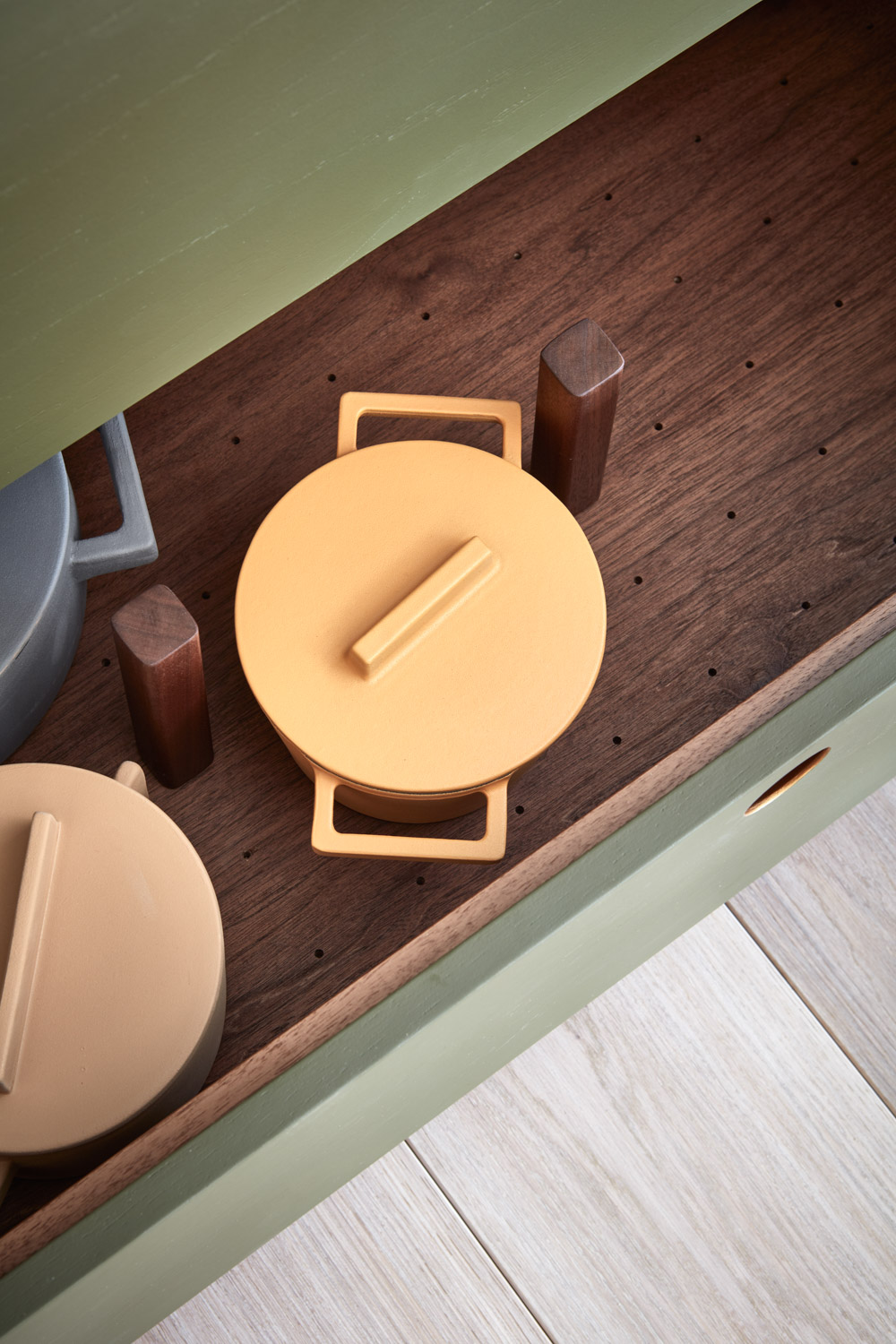 Material specifications vary greatly for Naked projects according to the design parameters, but the starting point is generally always our outstanding veneered birch ply, solid oak or glacial maple, and of course, our award-winning paint and lacquer finishes. As you might expect, solid oak and walnut drawer boxes feature heavily, but now we have introduced stainless steel and glass drawer boxes as an example of changing material specifications to enhance a design.

Natural materials tend to be the order of the day, but we are constantly working with these to redefine properties to amplify design accents, for example tarnishing copper to accentuate blue tones or brass with green and pink tones. Part of the beauty of working with materials like these is that no two outcomes are the same, even when you treat them identically.