Contemporary Kitchens
By their very definition, contemporary kitchens make some of our most exciting projects, frequently breaking new ground in kitchen design.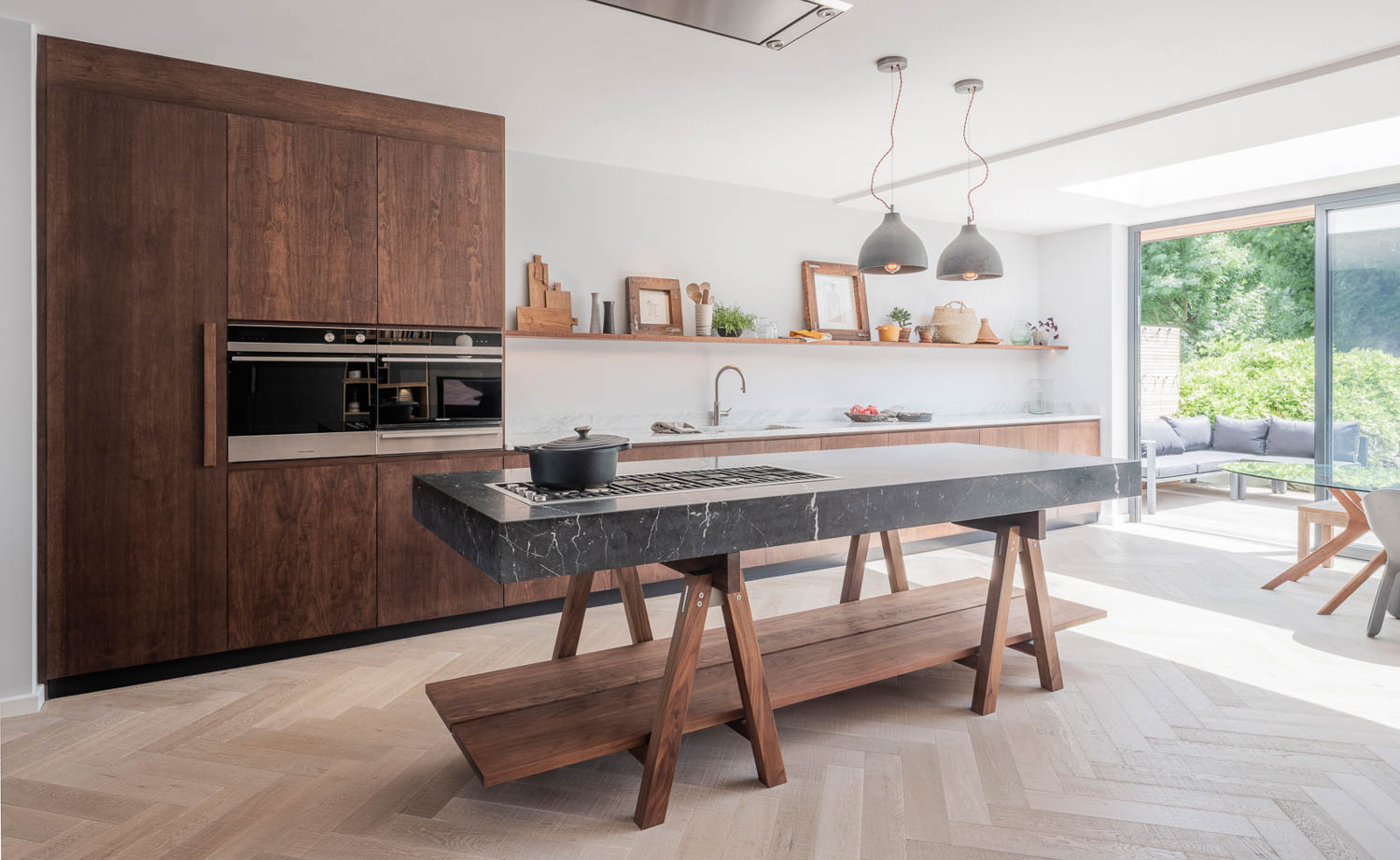 View our contemporary kitchens
Contemporary
Contemporary belonging to or occurring in the present, following modern ideas in style or design.
[kuh n-tem-puh-rer-ee]
adjective
Latin
In this contemporary arena, our knowledge and skill with materials makes all the difference between a good kitchen and a great one.
Clean lines and good lighting are the essence of contemporary design. A fusion of traditional materials and modern design ensure a kitchen will look fresh and up-to-date, even in many years to come. One of the most important factors to consider is not how a contemporary design kitchen looks like now, but what it will look like in the years to come. With our materials and construction, the answer is - fabulous.