Larders
What better way is there of storing your dried goods then in a beautiful bespoke larder? Perfect as a fantastic standalone feature piece or made to measure for an awkward alcove space, a larder makes for that perfect finishing touch.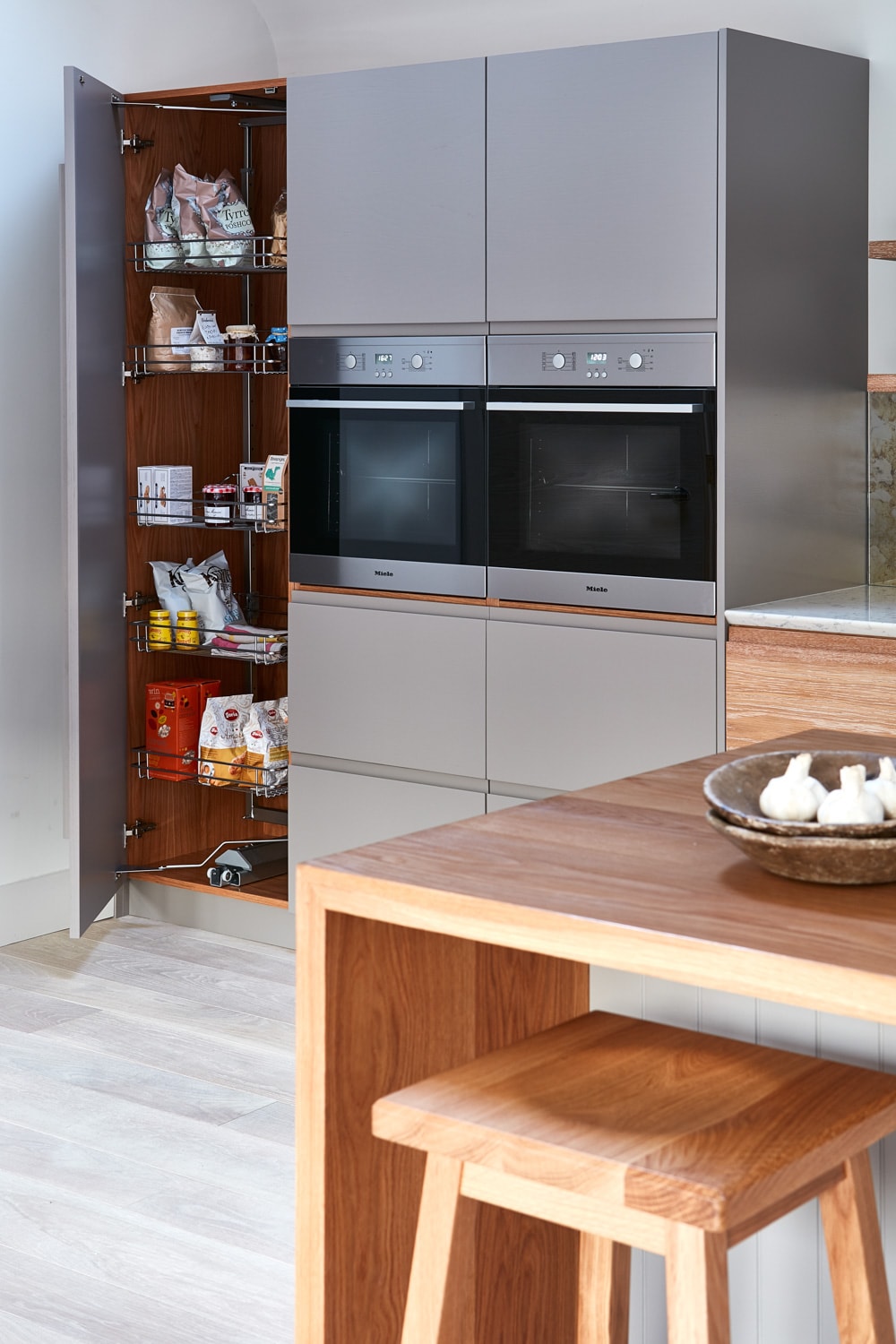 We also offer customisation options, such as wicker baskets for storing your root vegetables or personalised engraved solid wood drawers, for easy organisation and style. Harmoniously designed to work with the remainder of your kitchen, our bespoke larder units are a must have for any home.
Tailored around your storage needs, our larder units really add that wow factor to any kitchen. Covenant and gorgeous, our larders will not only suit your unique kitchen style but provide a home for all your cooking ingredient needs.
With a variety of internal storage solutions, such as internal drawers and custom spice racks, you will always have a place to showcase your favourite foods.
Other kitchens with larders