Hertfordshire Manor
The Hertfordshire Manor House Kitchen is a design of true elegance and country styling.
Hertfordshire Manor
Delicate and understated, the Hertfordshire Manor Kitchen's ambience is beautifully warm and homely, with a mix of cool muted coloured cabinets and warm toned accessories and timber accents.

Soft, uncomplicated and effortlessly beautiful, surrounded by incredible floor to ceiling windows giving light to the room and bringing it to life.
Beautiful glazed cabinets fill the wall space perfectly, making the most of the high ceilings in this large country kitchen and bounce light around the room making it feel incredibly bright. Open shelving cabinets throughout this design allows for displaying favourite items, meaning personality can shine in this classic kitchen in the heart of the countryside.
Kitchen Details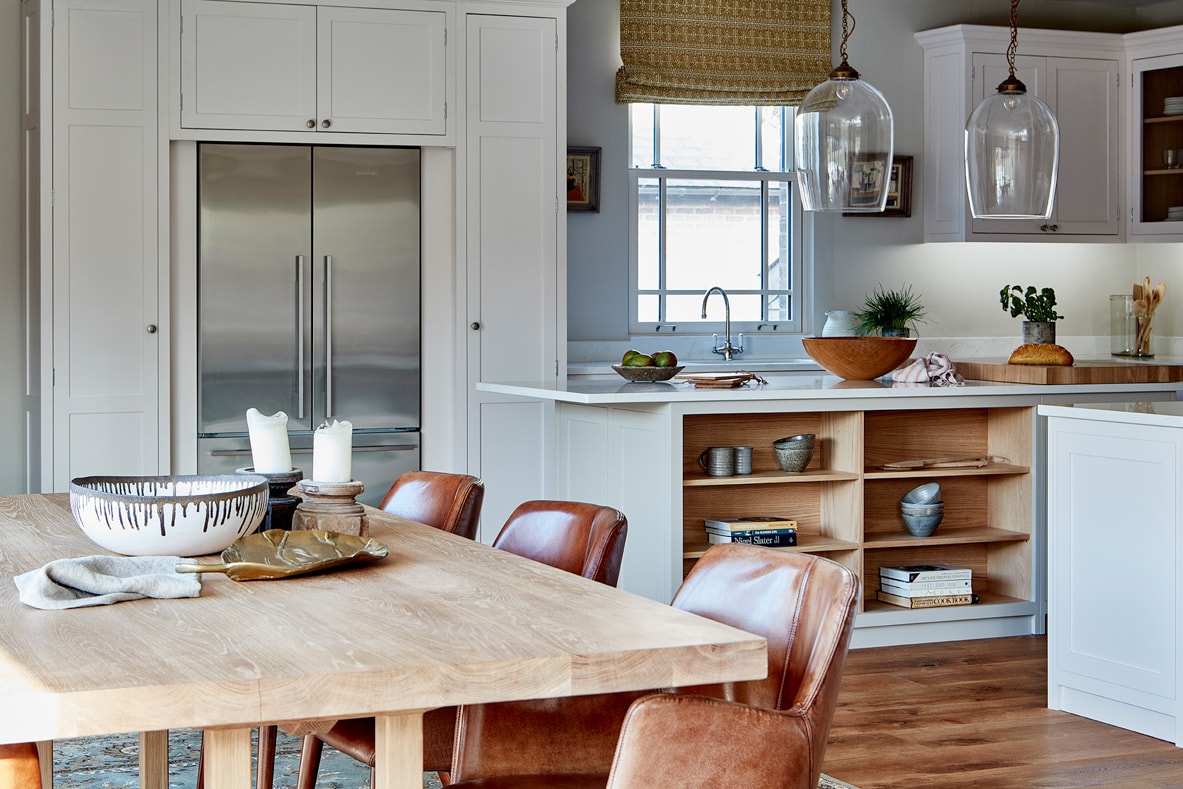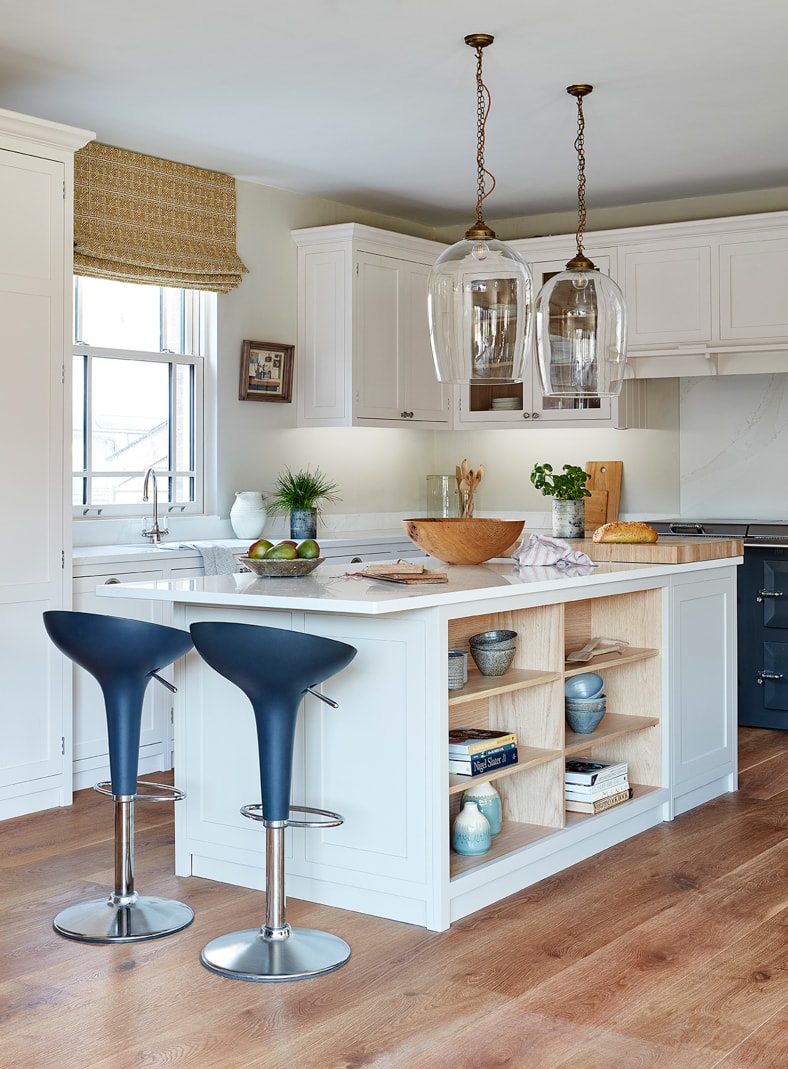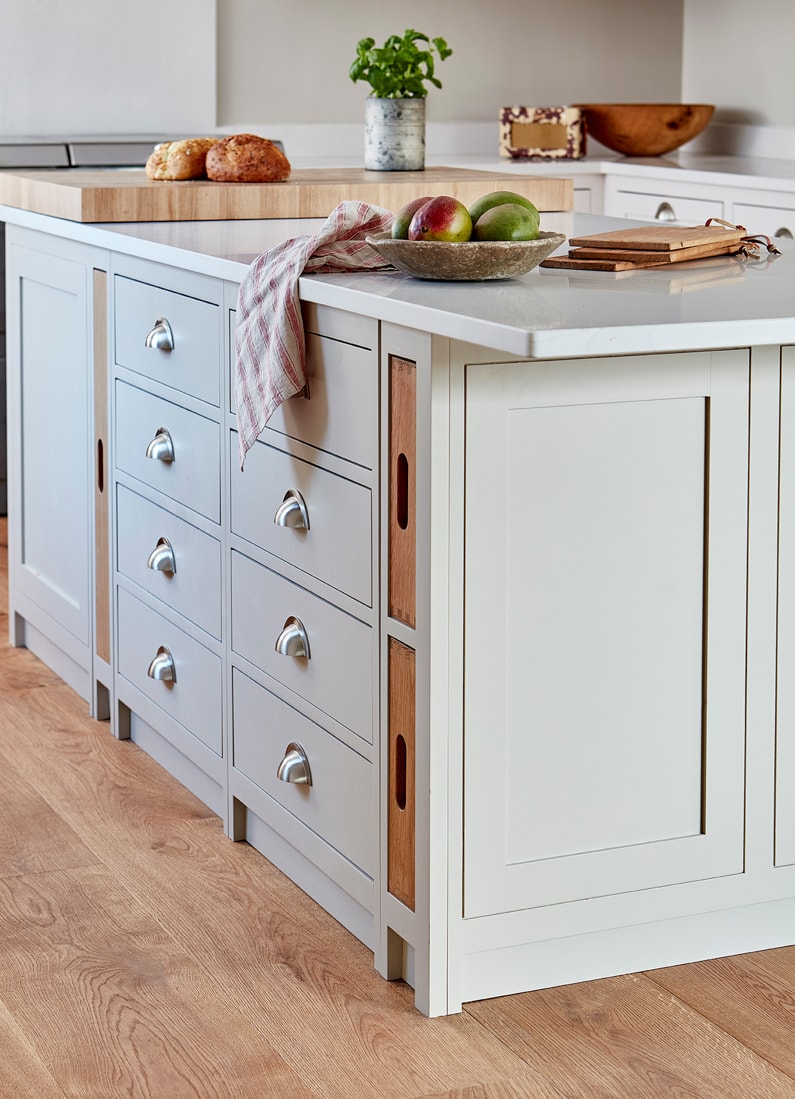 Other kitchens
---
---