Old Mill
The Old Mill is a wonderful example of how contemporary and traditional styles can work together to create a stunning kitchen full of subtle detail at every turn.
Kitchen
Old Mill
Door Type
---
Worktop
---
Paint Colour
---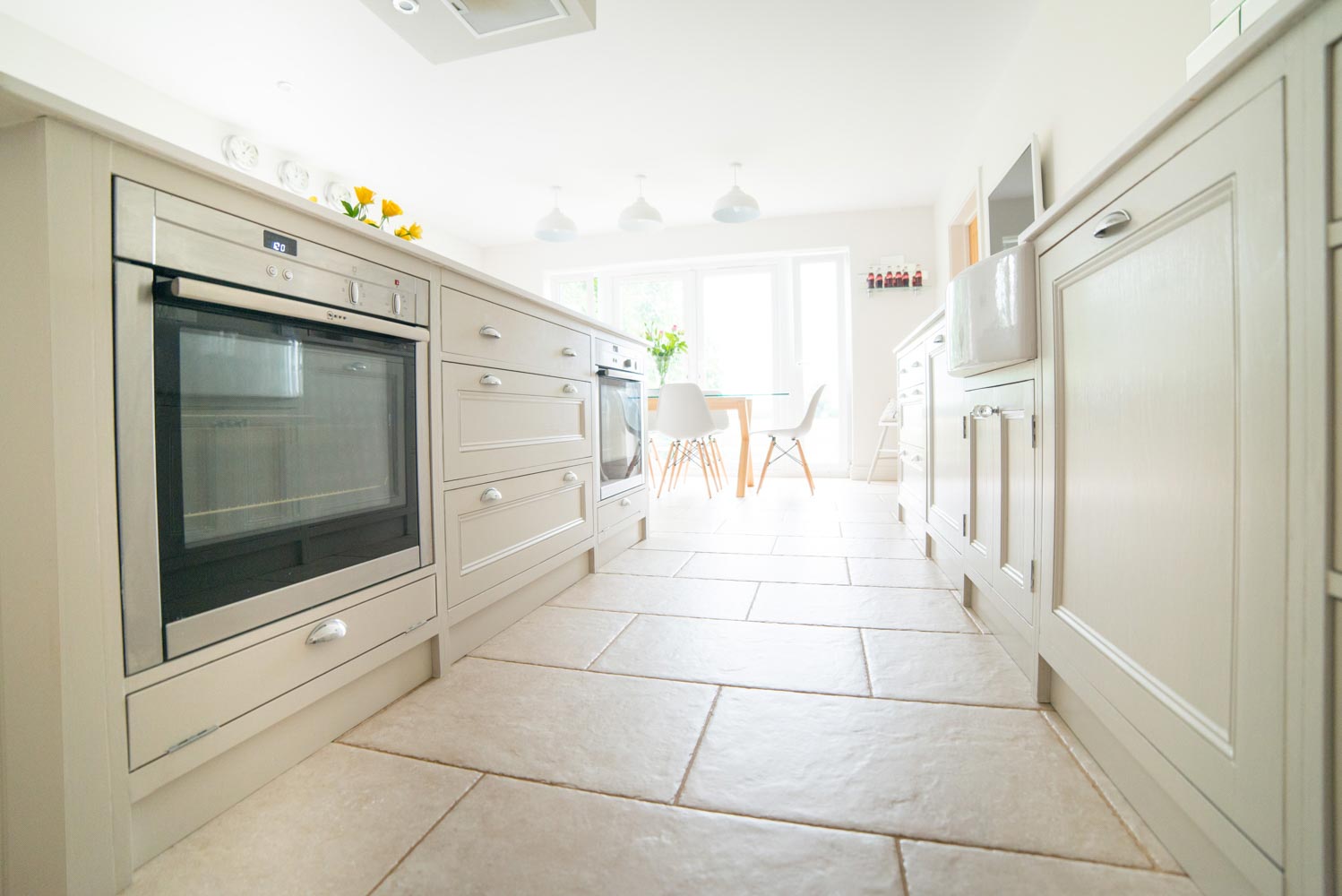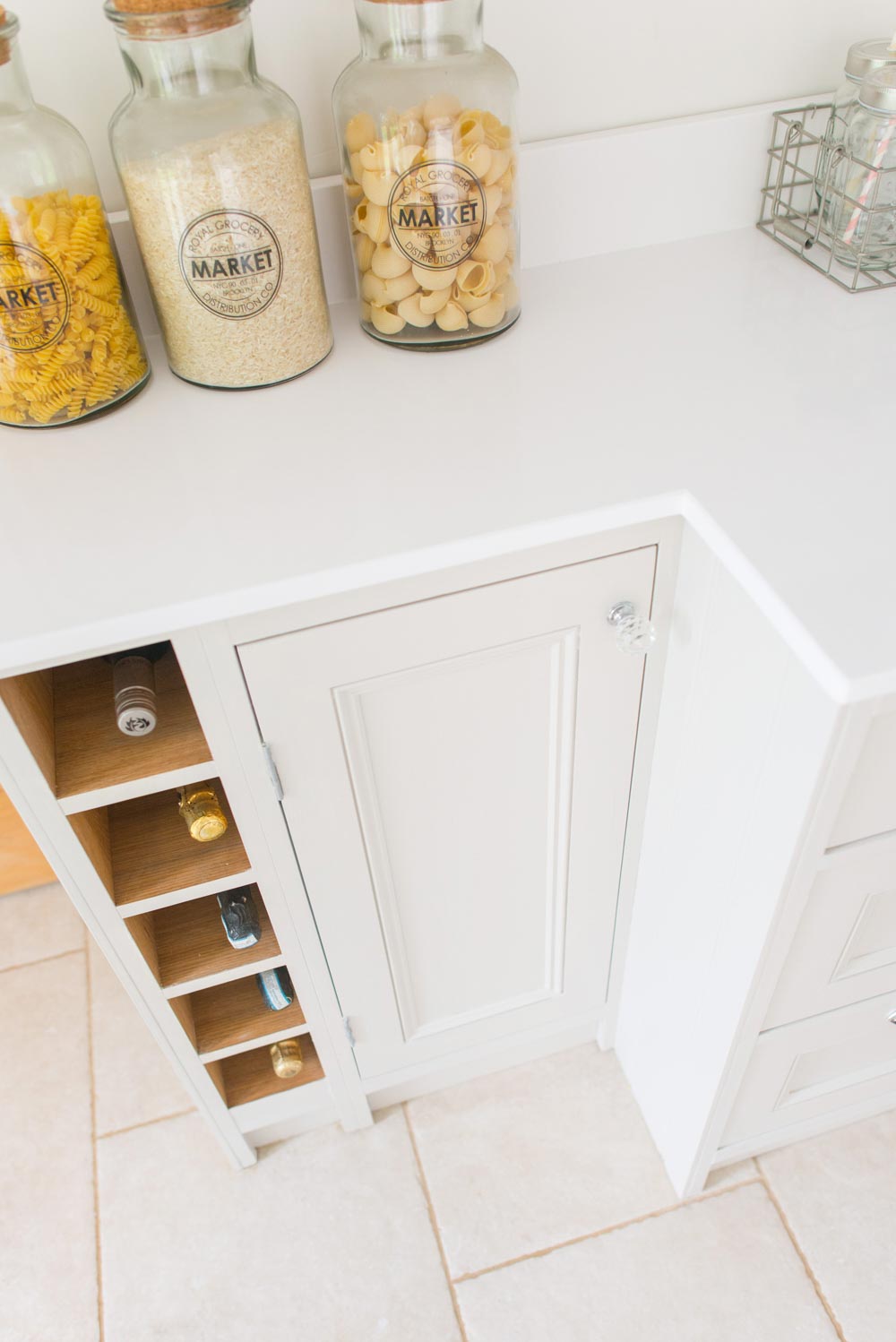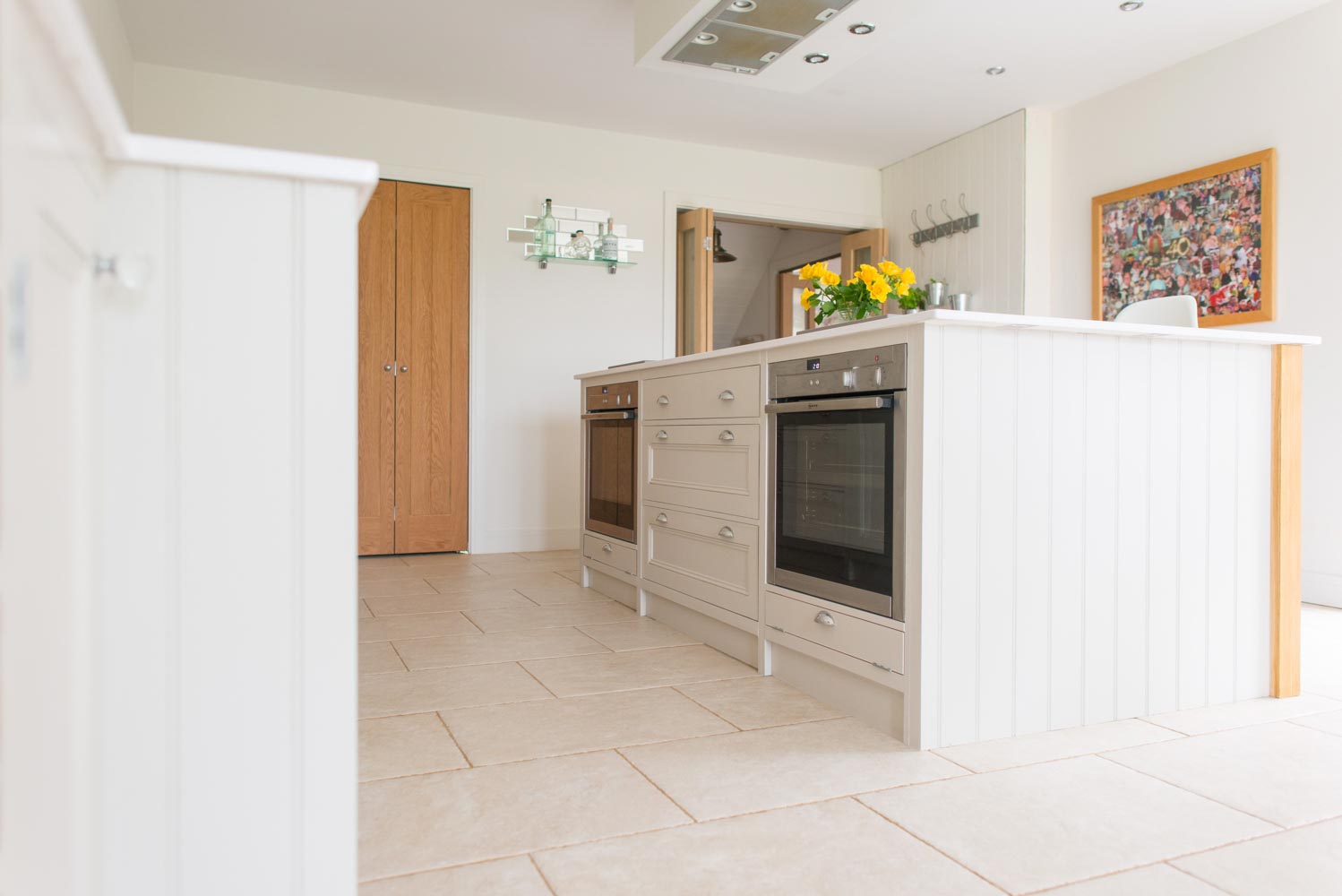 V-Groove end panels sit well with the waterfall beading, adding texture and definition to the room.
A large island provides a fantastic area for both cooking and socialising. The large Shaker drawers offer plenty of storage space for your pans and utensils.
Tailor made to order, storage has been maximised beneath the ovens by providing a space specifically for trays. The tiered cabinet depths cleverly pull you into the room and add another dimension to an otherwise linear run of units