Portobello
A beautiful contemporary kitchen that creates utility and function through wonderful design.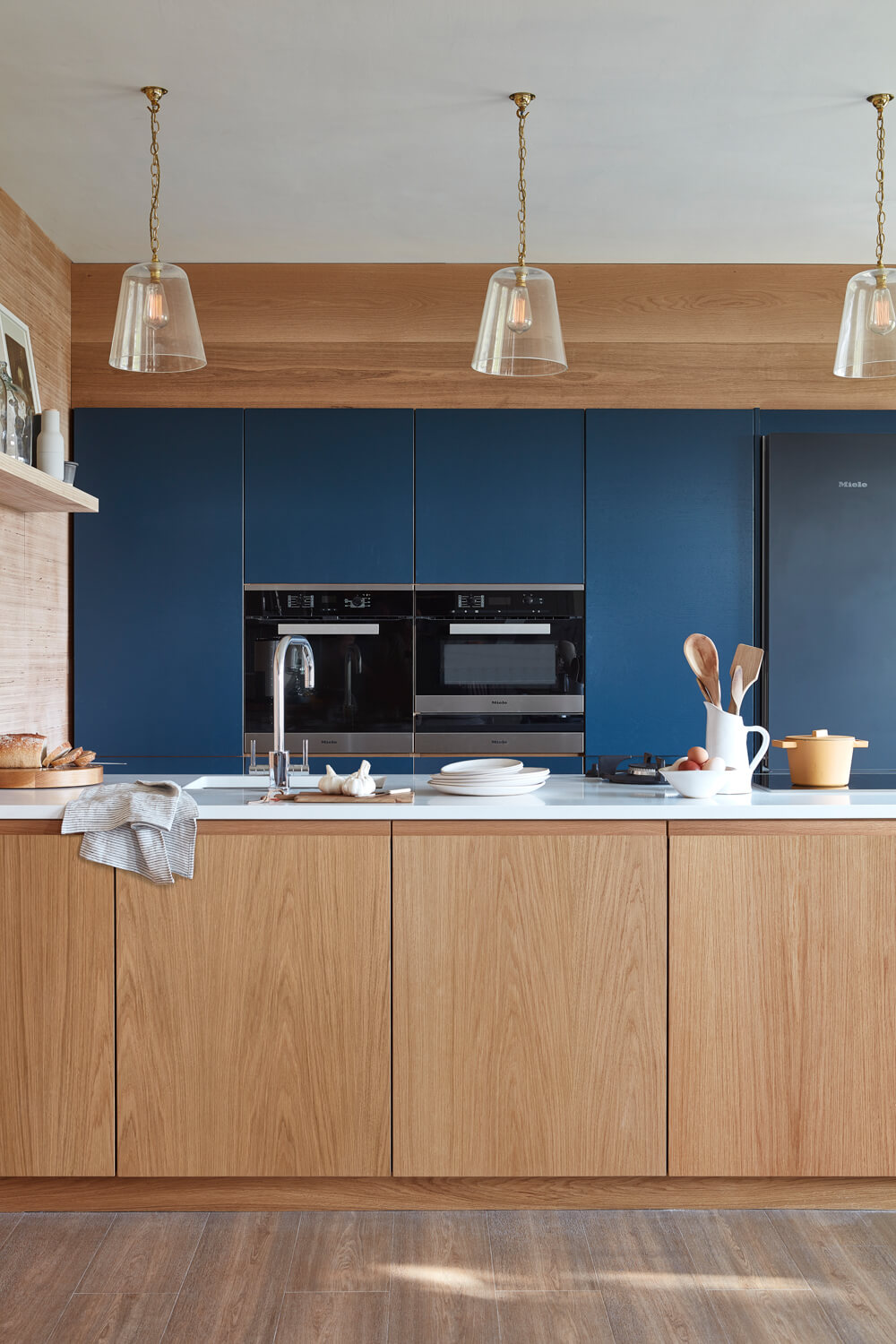 Kitchen
Portobello
Door Type
---
Worktop
---
Paint Colour
---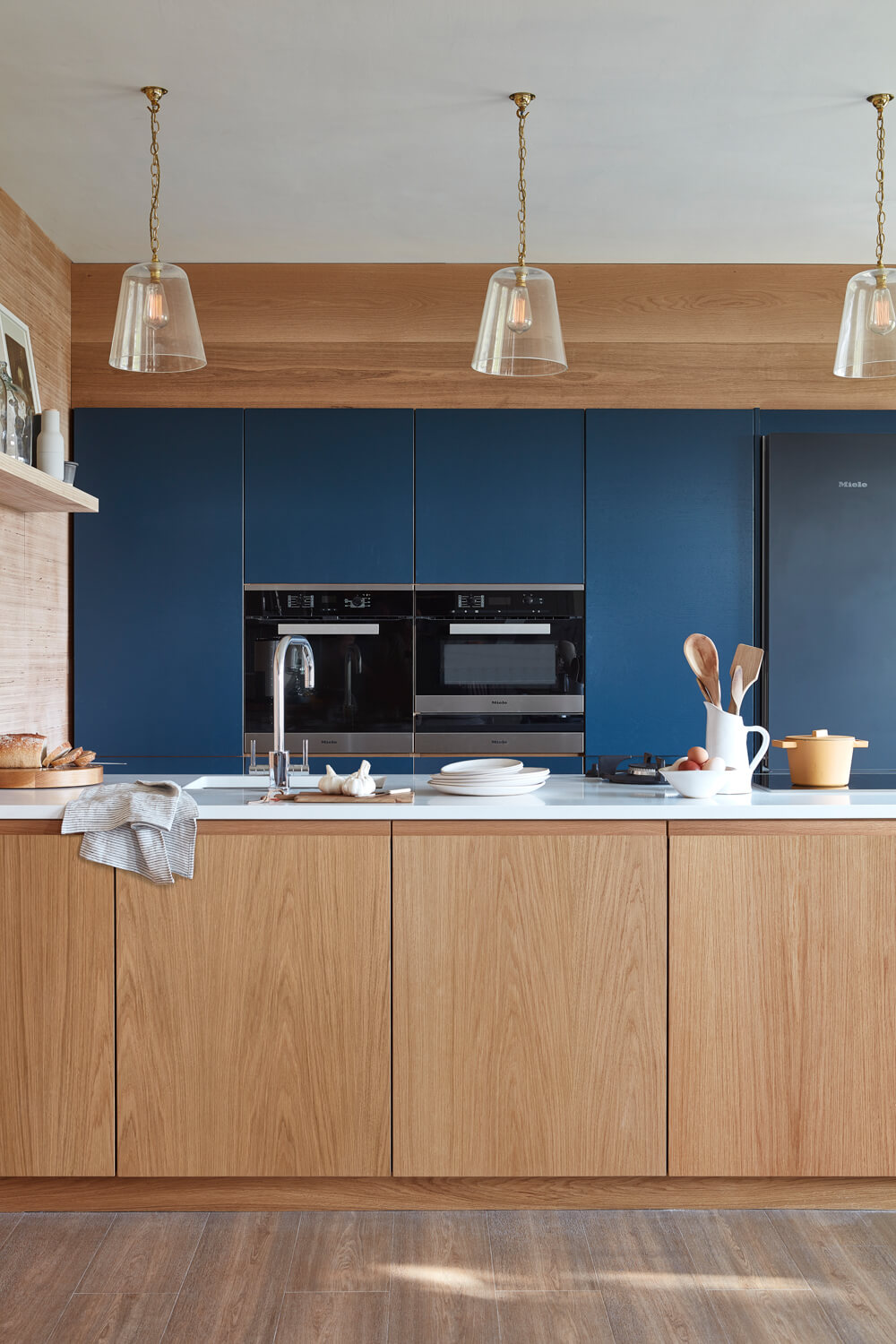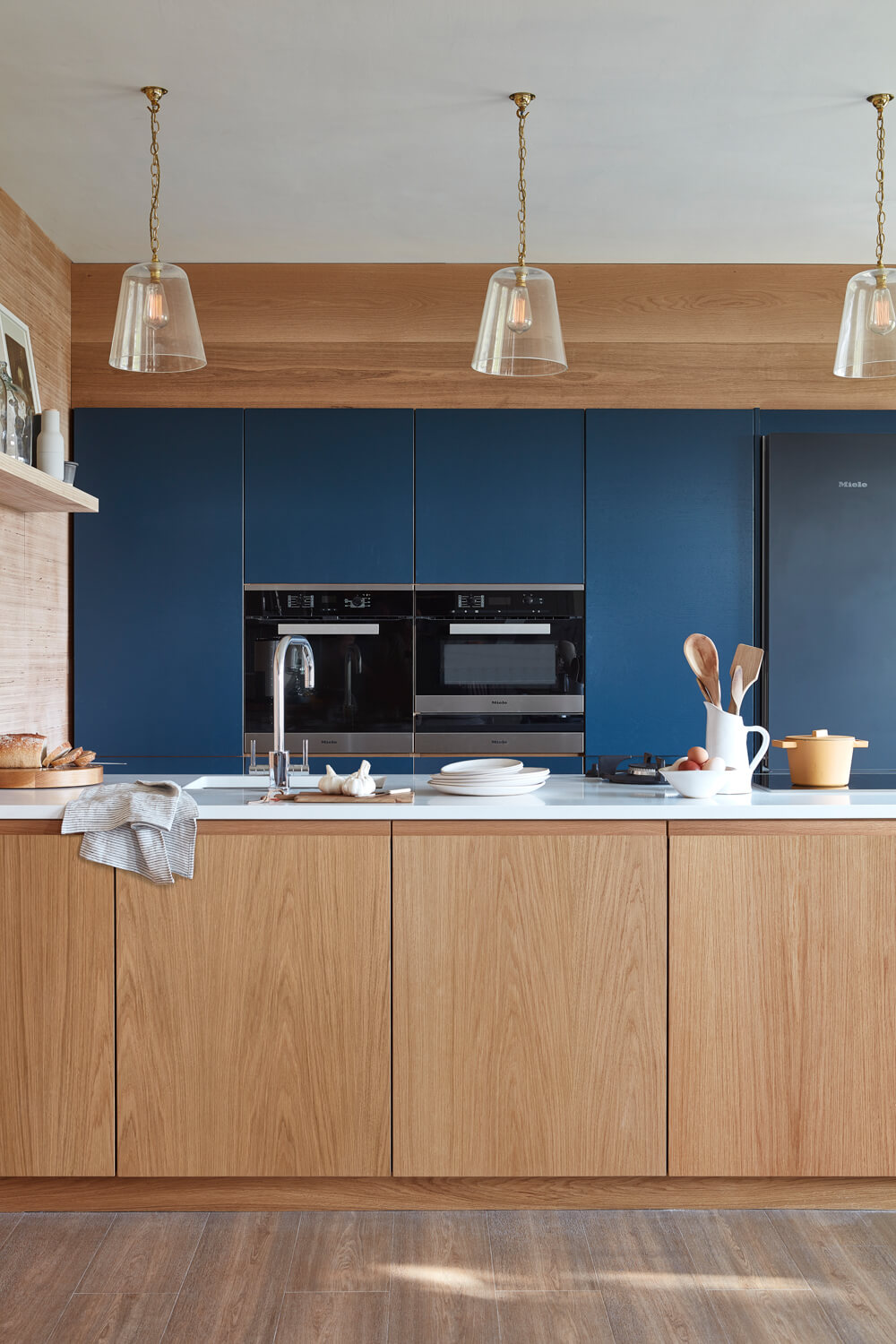 The Portobello kitchen makes great use of a compact space without compromising its unique style. With cabinet space on both sides of the Island and fully integrated appliances, the Portobello Kitchen maximises storage space and efficacy.
Mirroring beautiful symmetry within its cabinets, the Portobello's contrasting colouring brings a fresh vibe to the space. Sleek style and beautiful natural resources make for the perfect compact kitchen, allowing for functionality and flare.