Stamford
The Stamford kitchen is a beautiful contemporary take on the classic Shaker. Featuring exposed oak J-Groove base cabinets combined with tall frameless painted Shaker cabinets this kitchen is an example of eclectic design at its finest.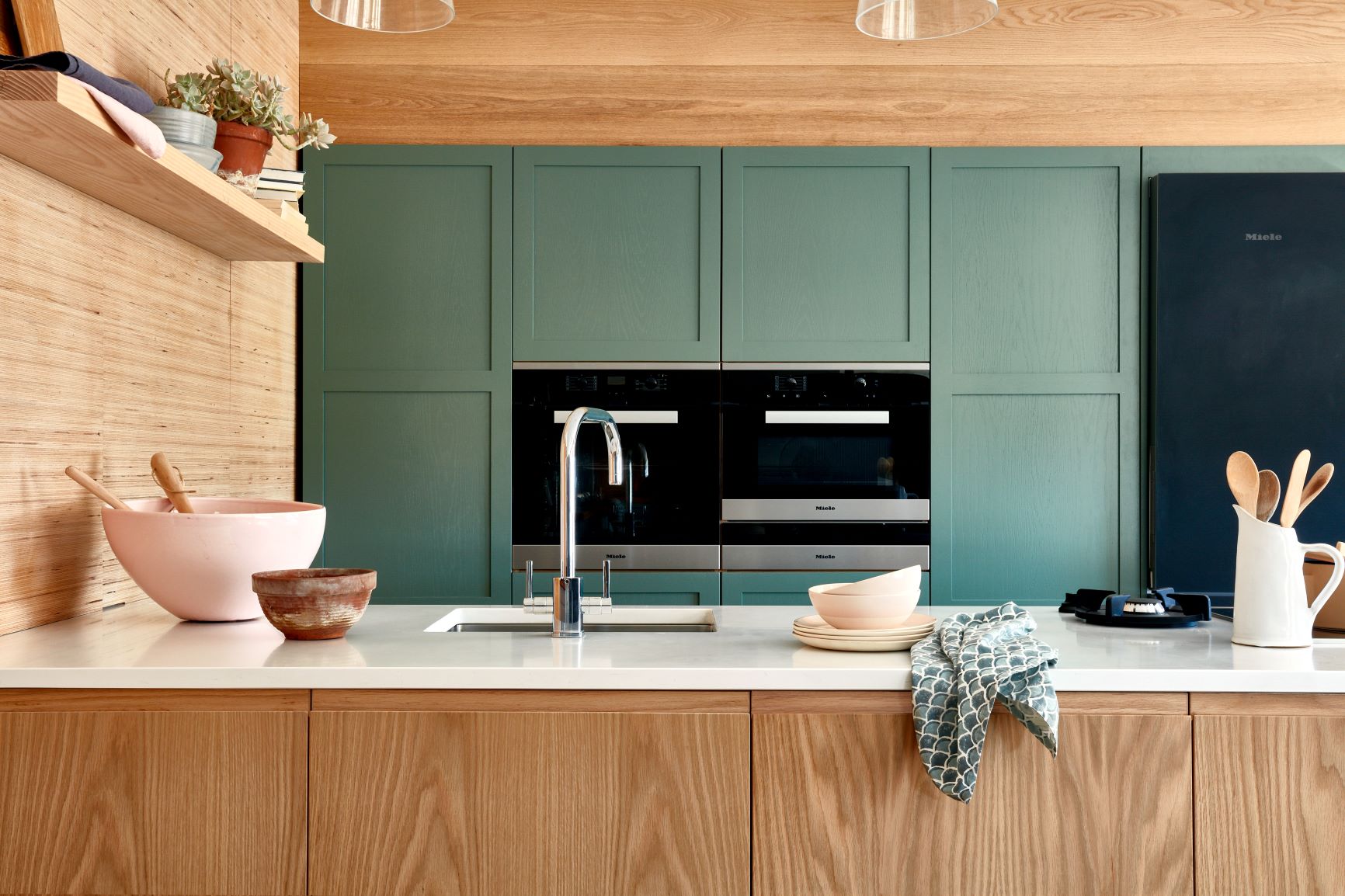 Stamford
The stunning grain-visible paint finish on the tall Shaker cabinets beautifully echoes the vertical grain in the exposed oak J-Groove base cabinets below, showcasing the natural beauty of the materials used to create the kitchen.
The wrap-around White Quartz worktop strikingly encases the island, contrasting the Shaker cabinetry behind to create a modern edge to the room. The contemporary nature of the island also creates a sleek transition to the J-Groove cabinets below.
The Marsh Green Shaker cabinetry adds an elegant country-chic feel to the kitchen. The colours beautifully complement the natural oak wall panelling and floorboards throughout the room and provide a subtle nod to the stunning countryside beyond the windows of the kitchen.
Kitchen Details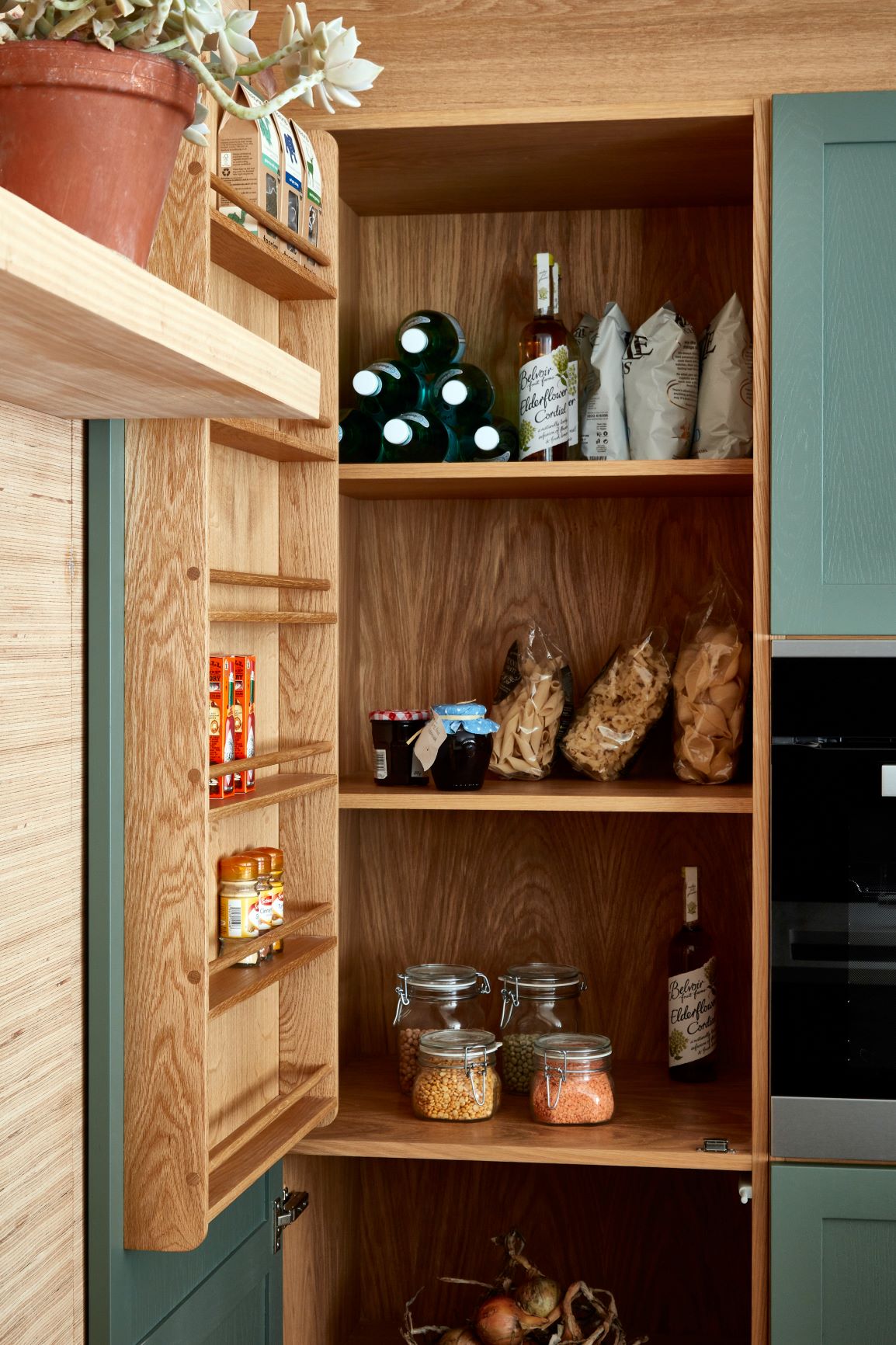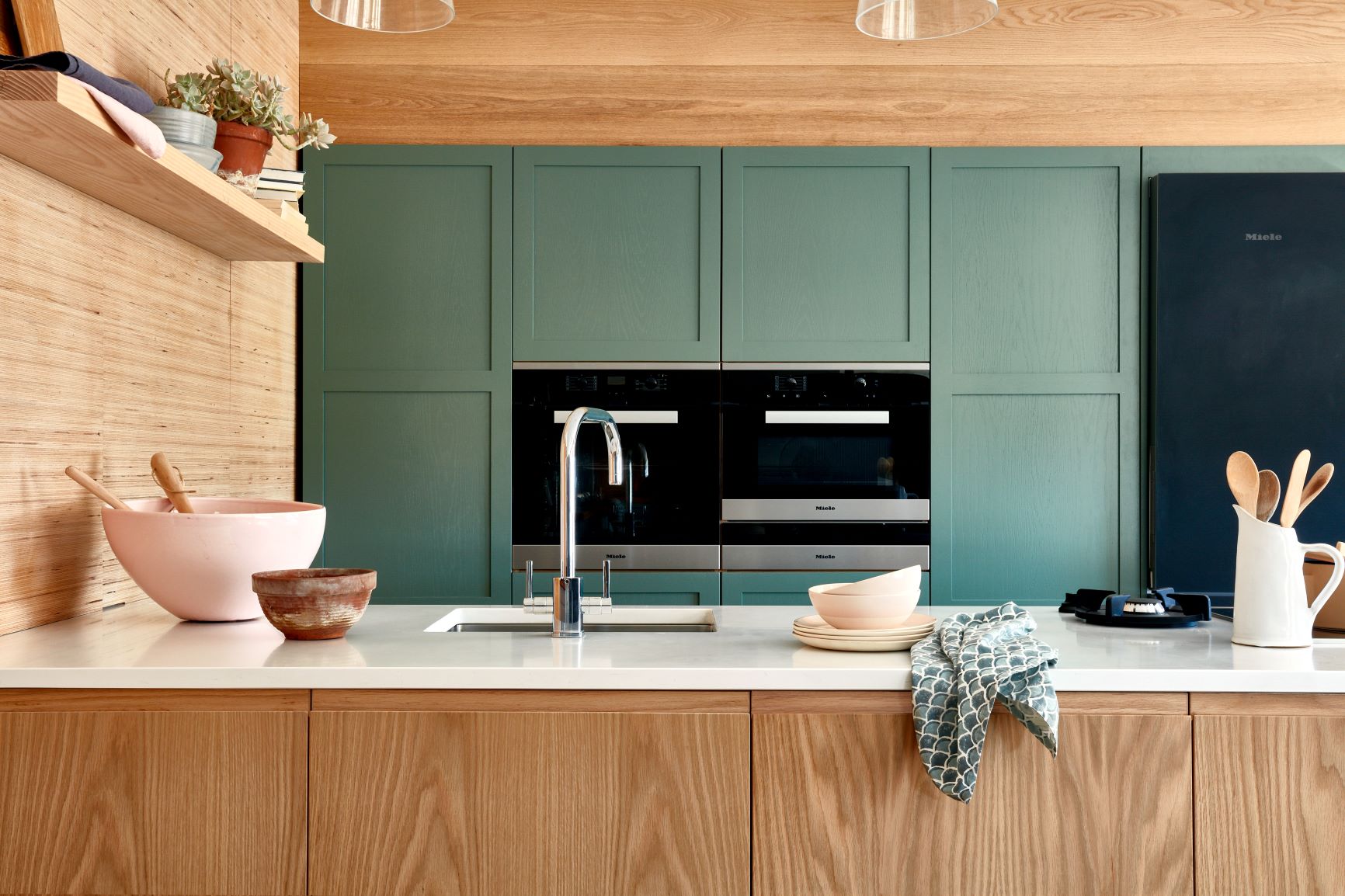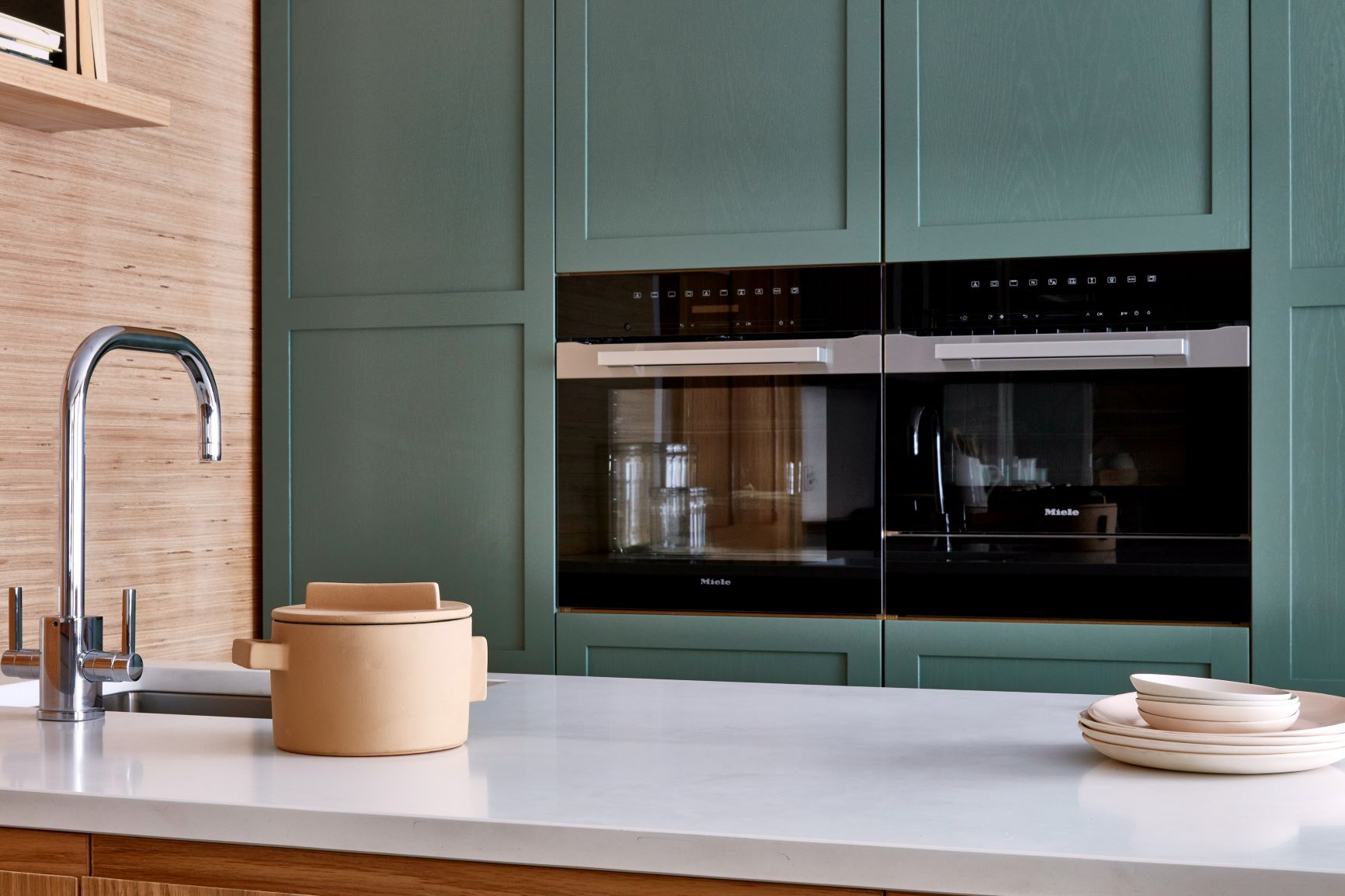 Other kitchens
---
---