Ryburgh
A dream utility room, paired with a sophisticated bar area and all finished in our distinctive oak black core.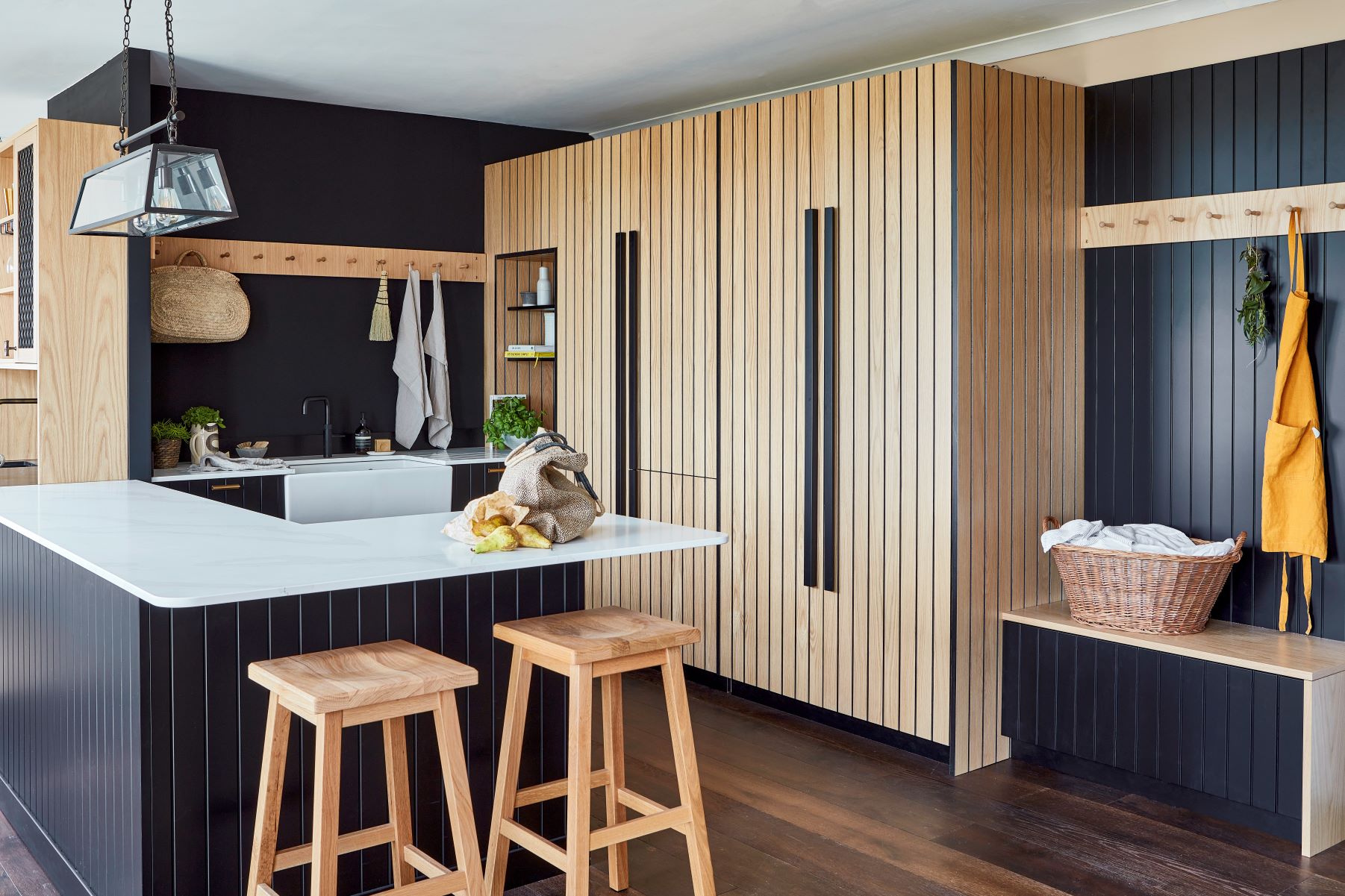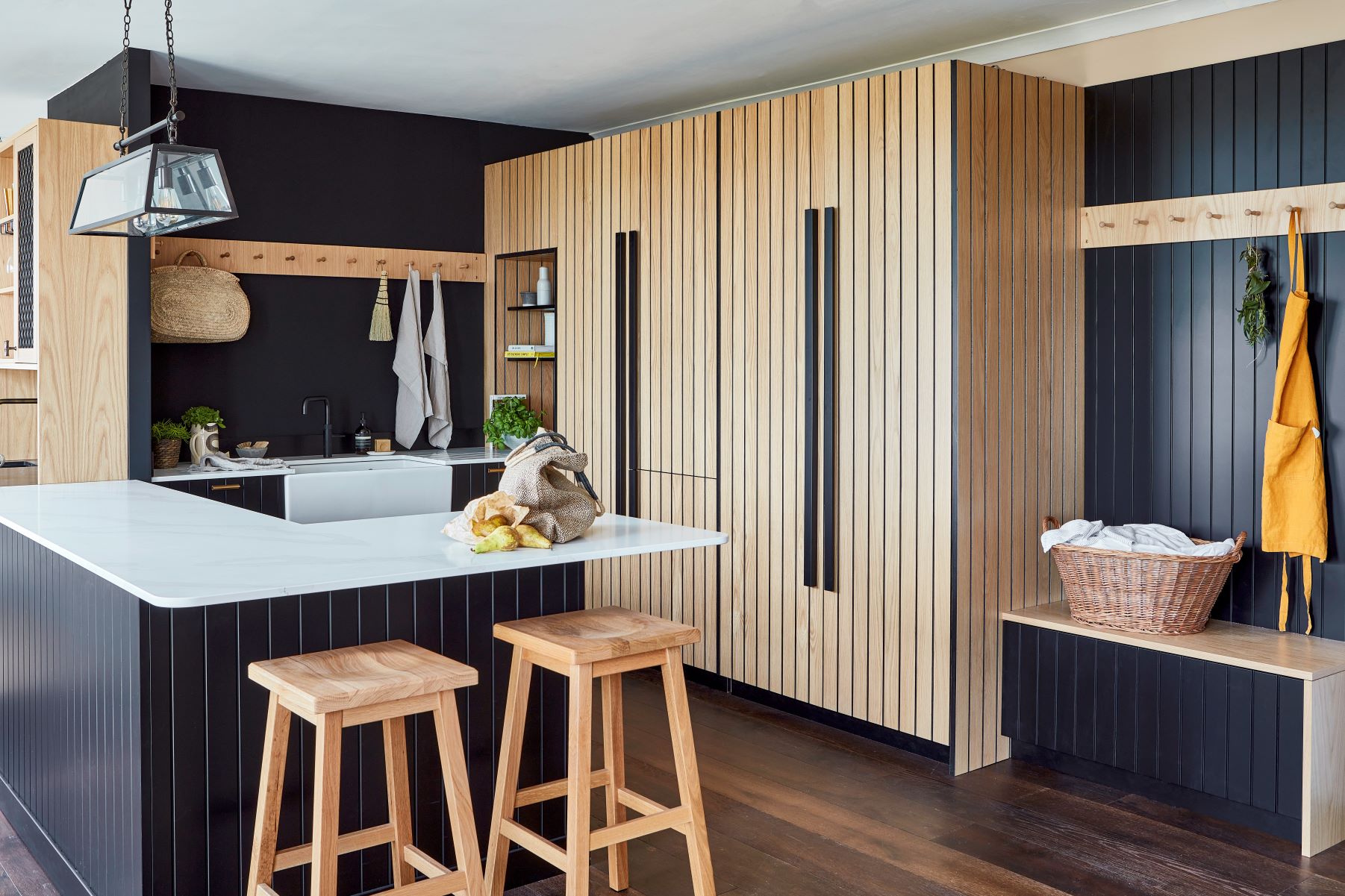 This utility room has everything you could wish for; a stacked washing machine and dryer hidden behind very pleasing pocket doors, complete with oodles of storage and even a dog bed.
The oak shaker peg rails add a useful touch, and also look gorgeous against the blackboard-painted back wall.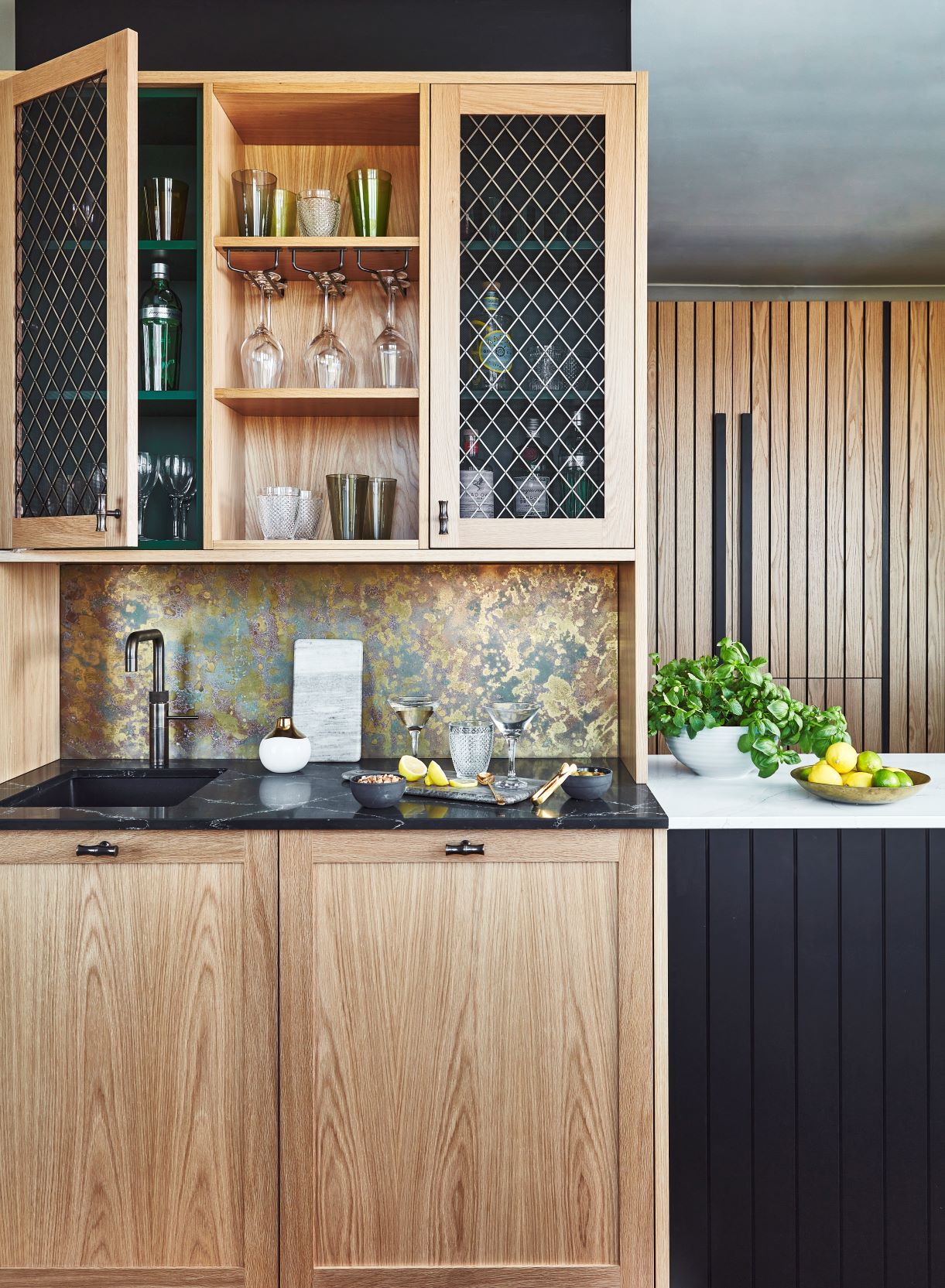 There's even a bar area, with a stunning piece of furniture which adds another level of sophisticated bling.

It's got plenty of space and gadgets to enjoy testing mixology skills, and even an undercounter fridge to store the results.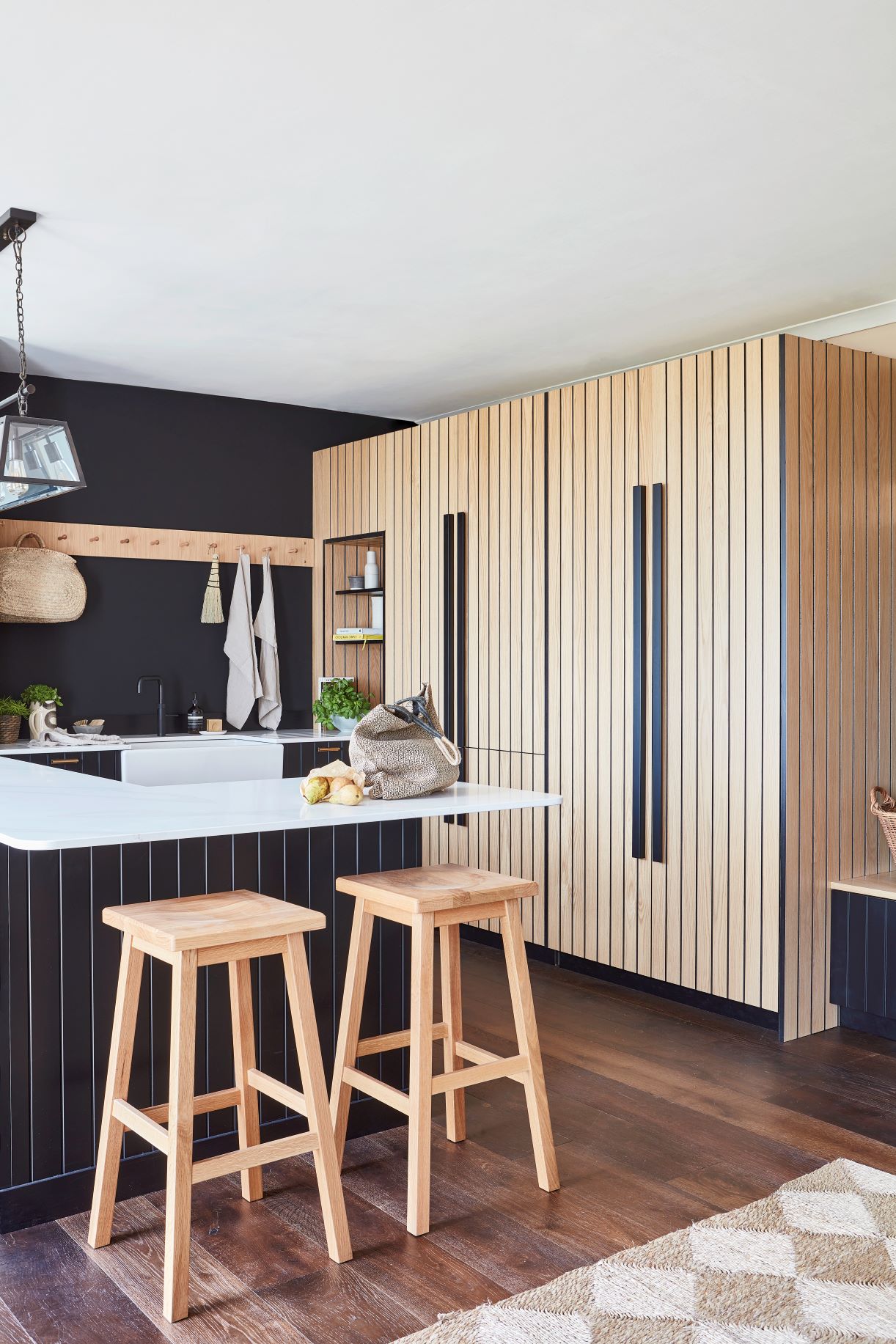 Our Oyster Catcher, a true black, works wonderfully with our striking 'Black Core' oak doors.
Features
Pocket doors
Sink tidy
Norfolk Bar handles
Armac Martin handles and grills
Hanging rail
Washer/Dryer stack
Painted cabinet interiors
Kitchen Designer of The Year
Kitchen Designer of The Year
Kitchen Designer of The Year
Kitchen Designer of The Year
Price Guide
All prices include VAT. Cabinetry only (prices exclude worktops and appliances)
Questions & Answers
Where can I see one of your kitchens?
Our showroom and workshop are based under one roof here in North Norfolk, so you can see our kitchens and how we make them at the same time. Contact us to book an appointment.
Do you offer a design service?
Absolutely. if you'd like to create your kitchen with us, you can book a free design. We can't wait to get started with you!
How long will it take to get my kitchen?
Our typical lead times are as follows: - Kitchens: 8 - 12 Weeks - Doors: 4 - 6 Weeks
Need it sooner? Get in touch, and we'll be able to discuss your options.
Do you come on site to measure?
We usually work from dimensions or measurements supplied by you or your architects.

We're also always on hand to advise and help - just contact us
Do you fit?
Currently, we are a supply-only company. Many of our clients are undergoing wider renovation projects, so using the contractor or a local carpenter or fitter can often be the most cost-effective option.
Do you supply appliances?
Absolutely. We work directly with fantastic partners like Miele, Bora, and Quooker, among others. Find out more on our appliances page.