With such a range of technology and skills at our disposal, designers, architects and frequently private clients ask us to push the boundaries, exploring different materials and applications to create genuinely unique kitchens that won't ever be copied.
Tailored Bespoke Construction
Naked Projects, by their very nature, often take us right back to the drawing board, which initially requires a traditional response in terms of cabinetry. The challenges can be immense, and we frequently have to manufacture proof of concept test pieces, but the results are simply fabulous.
Learn More keyboard_arrow_right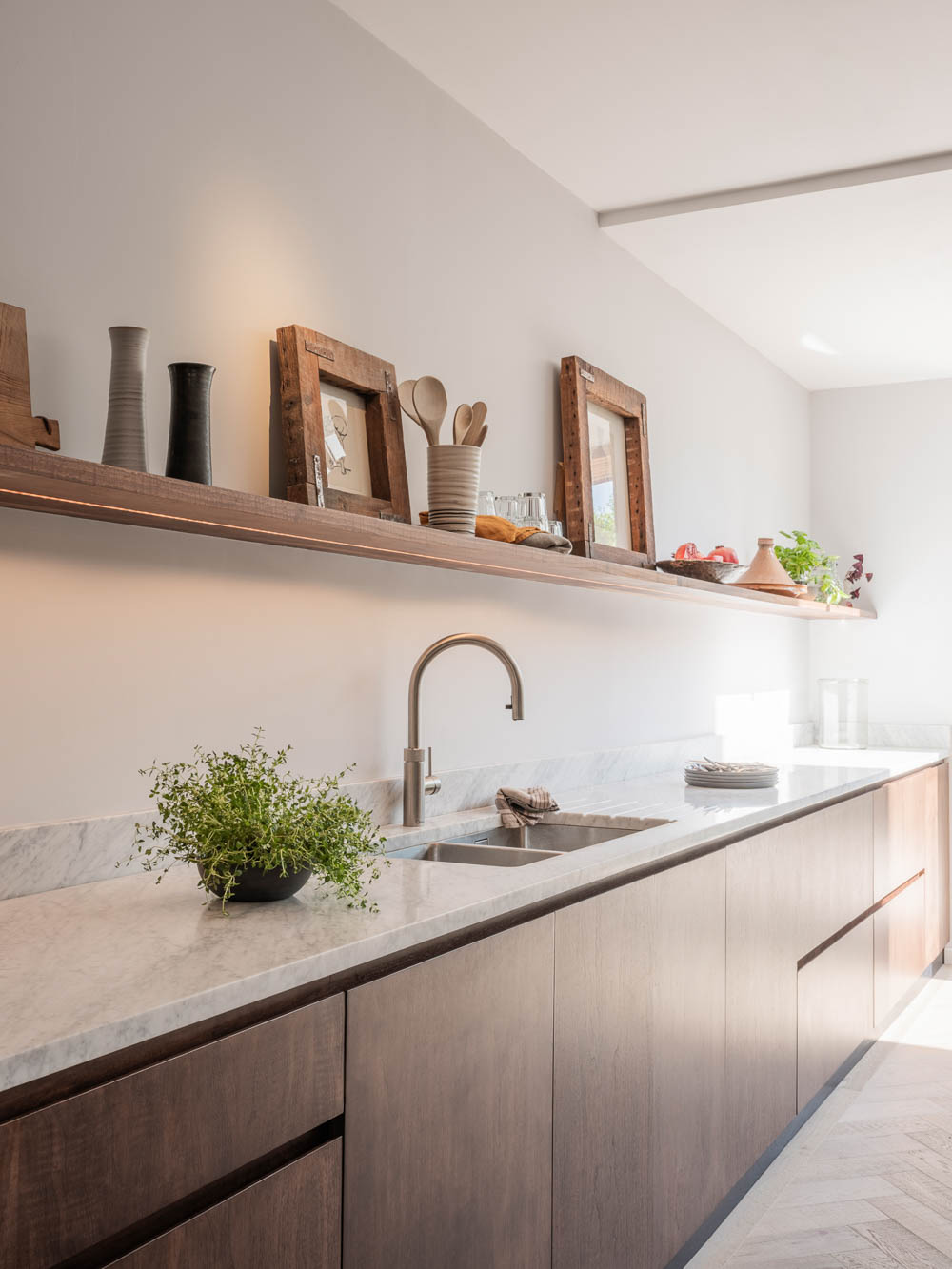 Deep Understanding
We are one of a handful of companies who deeply understand materials, in particular, of course, timber.
Kitchen Specialists
Every Naked Project is overseen by the design director and frequently involves as many as a dozen specialists.
Artisanal Suppliers
We are also extremely lucky to have built some outstanding relationships with artisan suppliers so if it's not something we do, we certainly know where to go.
What makes a Project?
Naked Project encompasses any large, complex kitchen, or a kitchen we would classify as 'bespoke bespoke'. As an example, a kitchen with lots of joinery elements, different finishes or materials, and new or unusual detailing. It's essentially the haute couture of kitchens. Often some of these design elements are then taken and used in the design of a new Naked Kitchen range.
For every Naked Project our top design teams come together under the design director, so we know we are going to make something extraordinary.
Kitchens Portfolio