The Dressing Room
Get dressed in style in a sophisticated, fully custom dressing room, made to suit our customers with tailor-made features.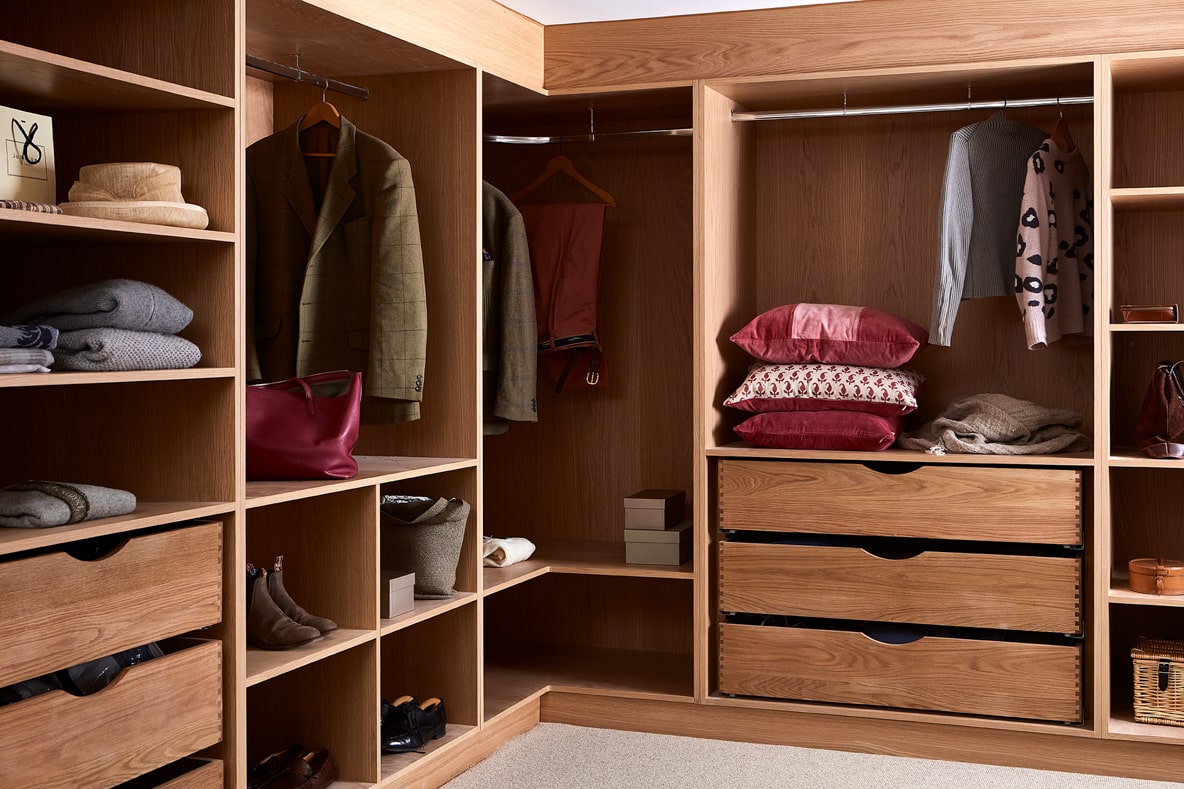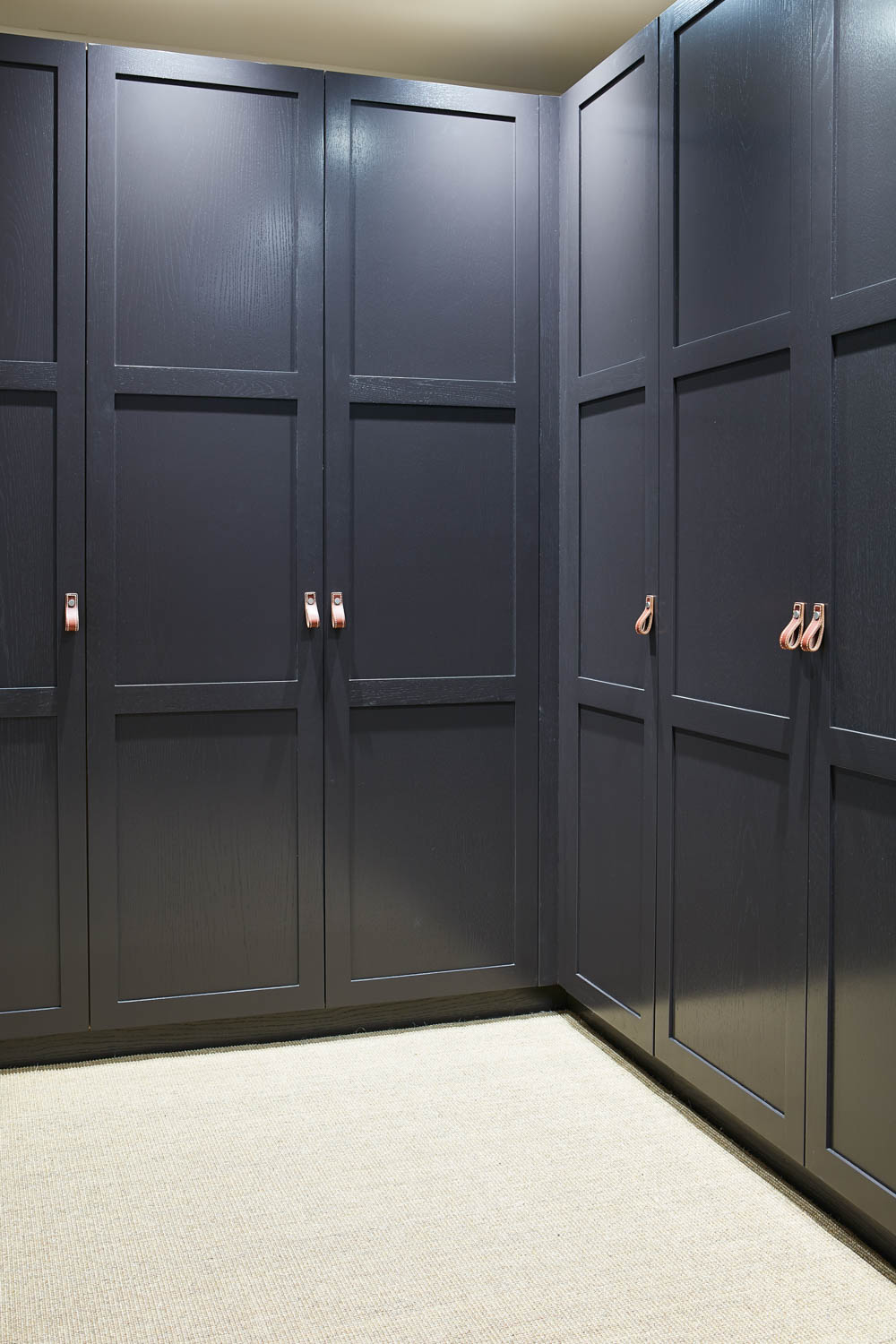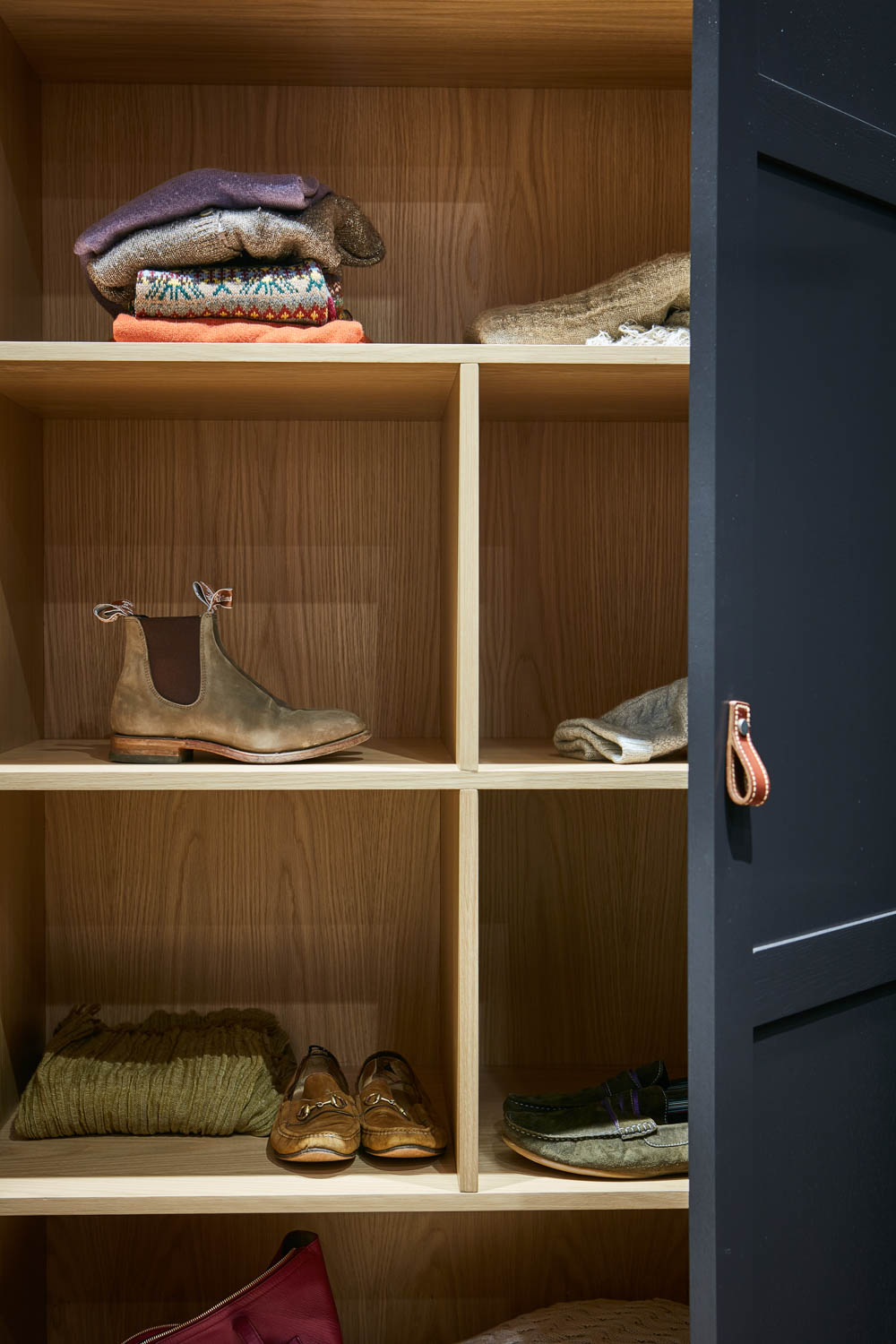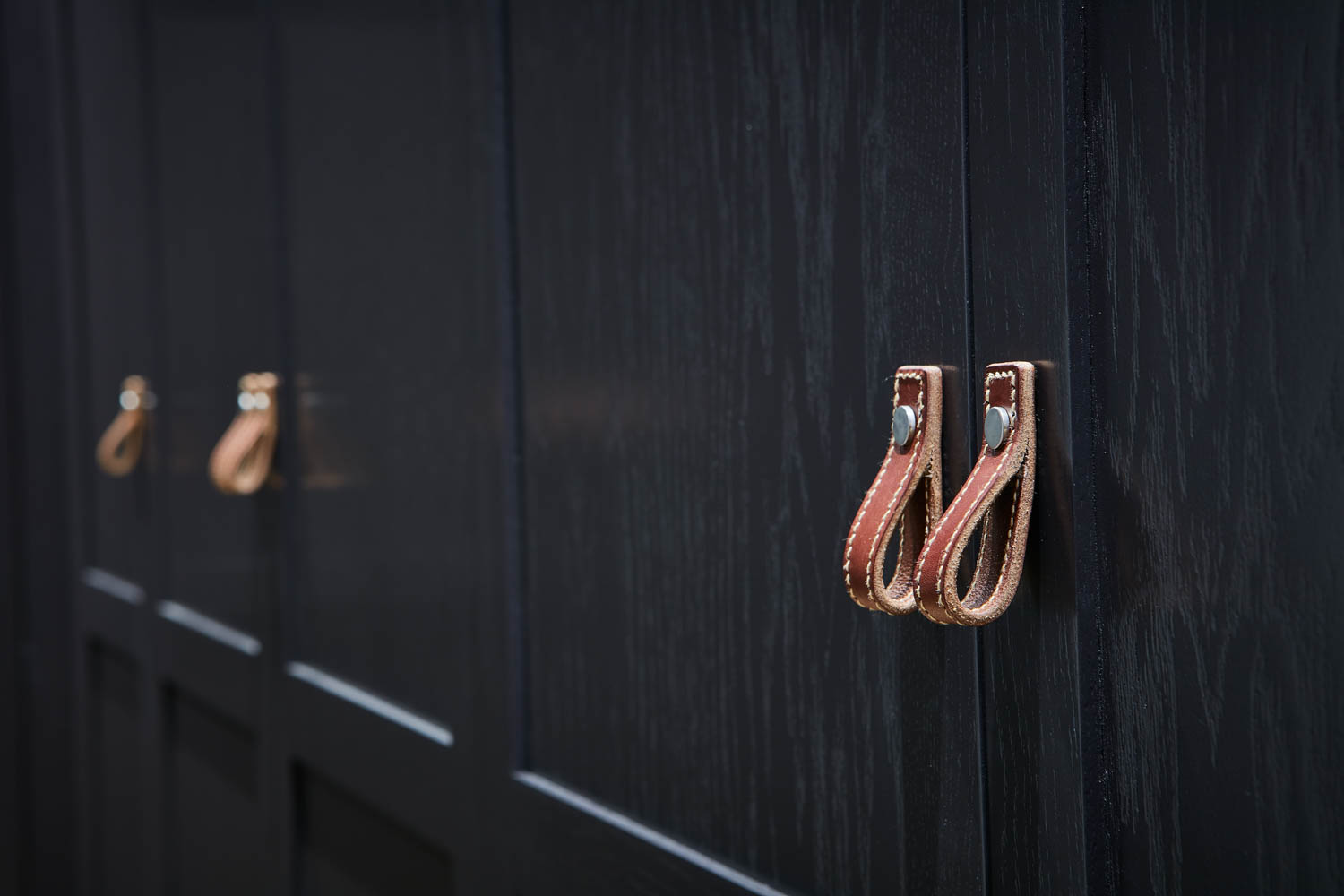 Lending itself to practicality and suave style. Made to measure, our wardrobes make good use of the space allowing for ample storage and a polished look both inside and out.
With internal drawers and divided shelving units out wardrobes maximise vertical storage for all forms of clothing and accessories. With beautiful light oak interiors, your wardrobes will always feel bright and fresh.
Finished off with beautiful grain visible doors in striking high gloss paint Tanners Brown by Farrow and Ball, these cabinets are super stylish and amazing to look at. With their custom internal storage and handmade chestnut leather handles, these wardrobes will never go out of style, even if the clothes do.