Dressing Rooms & Wardrobes
Get dressed in style in a sophisticated, fully custom dressing room, made to suit our customers with tailor-made features.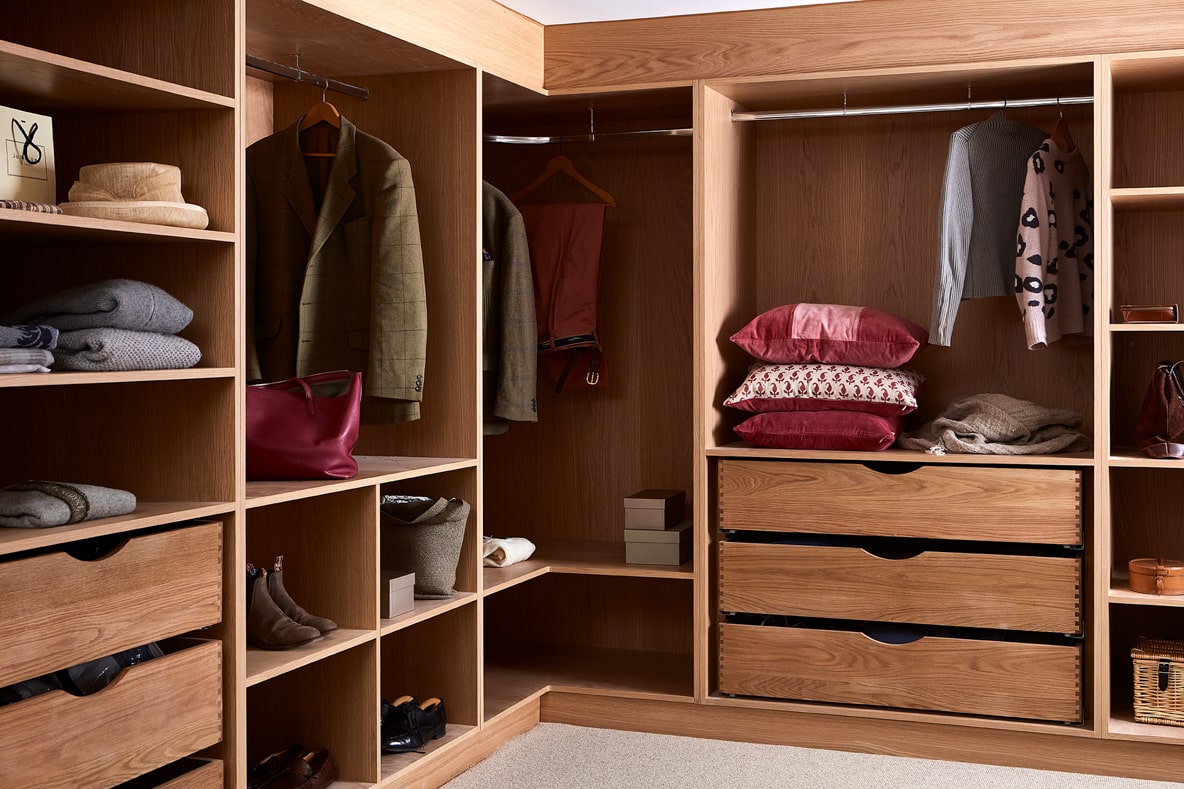 The dressing room pictured is finished off with beautiful grain visible Shaker doors painted in In The Mud, with a mix of single and double doors these wardrobes are super stylish and amazing to look at. With their custom internal storage and handmade chestnut leather handles, these wardrobes will never go out of style, even if the clothes do.