Hampton Court
A captivating mix of green and dusky pink paintwork, oak cabinetry, and an oxidised copper splashback. A spacious island and ample storage make a kitchen perfect for entertaining.
Featuring both glazed and open oak cabinetry, the kitchen's large central island enjoys a stunning oak and grain worktop, plentiful storage, an integrated hob and a downdraft extractor.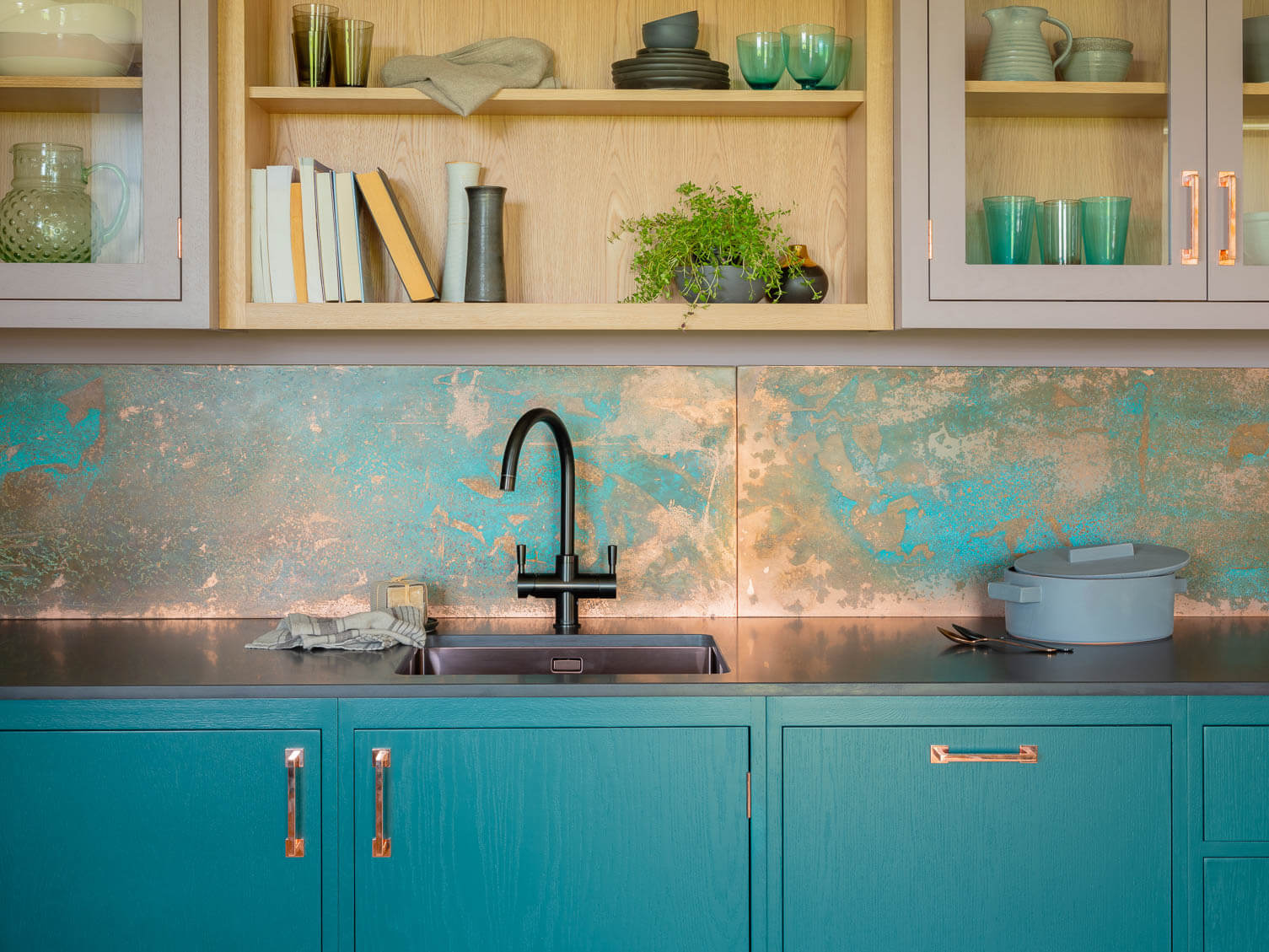 At all angles of this kitchen you can't help but appreciate the fine details; the Armac Martin handles glisten with the sun's reflection.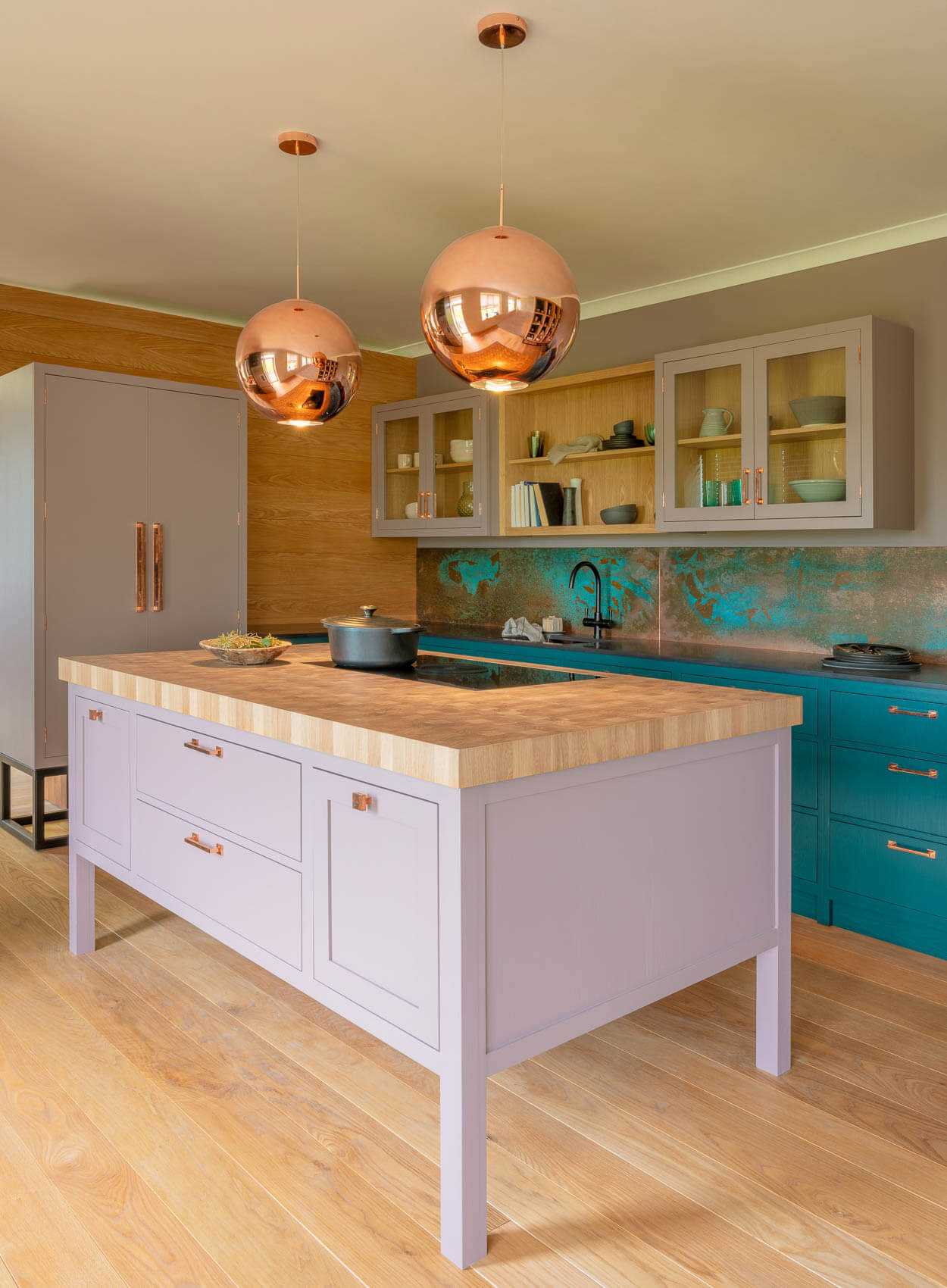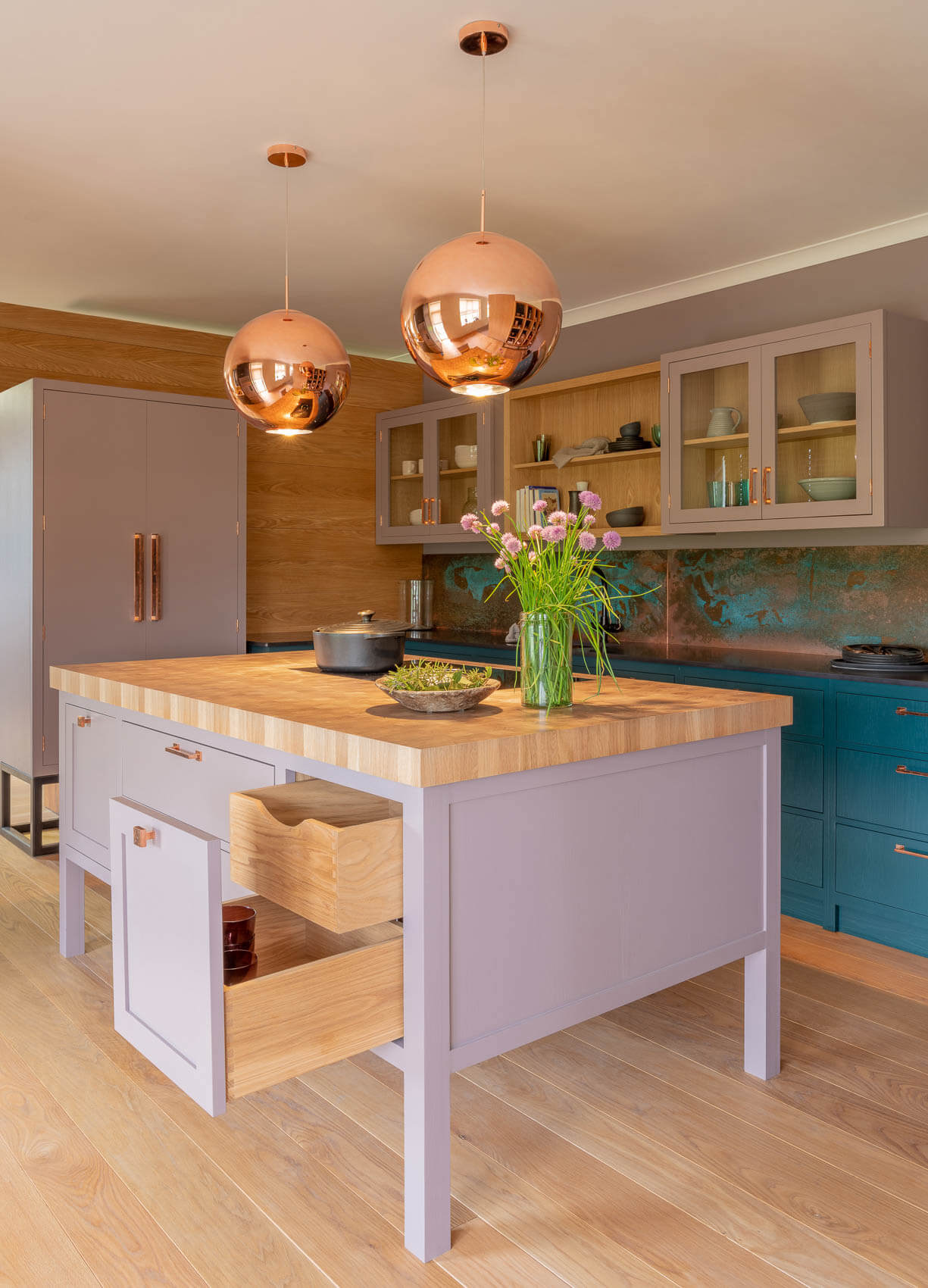 The freestanding island boasts wide drawers, internal drawers and inserts for your utensils. The perfect balance between function and beauty.
Kitchen Designer of The Year
Kitchen Designer of The Year
Kitchen Designer of The Year
Kitchen Designer of The Year
Price Guide
All prices include VAT. Cabinetry only (prices exclude worktops and appliances)
Questions & Answers
Where can I see one of your kitchens?
Our showroom and workshop are based under one roof here in North Norfolk, so you can see our kitchens and how we make them at the same time. Contact us to book an appointment.
Do you offer a design service?
Absolutely. if you'd like to create your kitchen with us, you can book a free design. We can't wait to get started with you!
How long will it take to get my kitchen?
Our typical lead times are as follows: - Kitchens: 8 - 12 Weeks - Doors: 4 - 6 Weeks
Need it sooner? Get in touch, and we'll be able to discuss your options.
Do you come on site to measure?
We usually work from dimensions or measurements supplied by you or your architects.

We're also always on hand to advise and help - just contact us
Do you fit?
Currently, we are a supply-only company. Many of our clients are undergoing wider renovation projects, so using the contractor or a local carpenter or fitter can often be the most cost-effective option.
Do you supply appliances?
Absolutely. We work directly with fantastic partners like Miele, Bora, and Quooker, among others. Find out more on our appliances page.