Birdie Fortescue And Naked Kitchens
We always love it when our beautiful kitchens get noticed by people. Whilst we try to share as many images as possible of our kitchens, we are sure that there will still be people who have not seen our kitchens
!
 So when local interiors company Birdie Fortescue contacted us to see if they could use our show room as the backdrop for photos of their spring/summer collection, we didn't hesitate to say yes, as this is a brilliant way to show off our incredible kitchens through a new channel!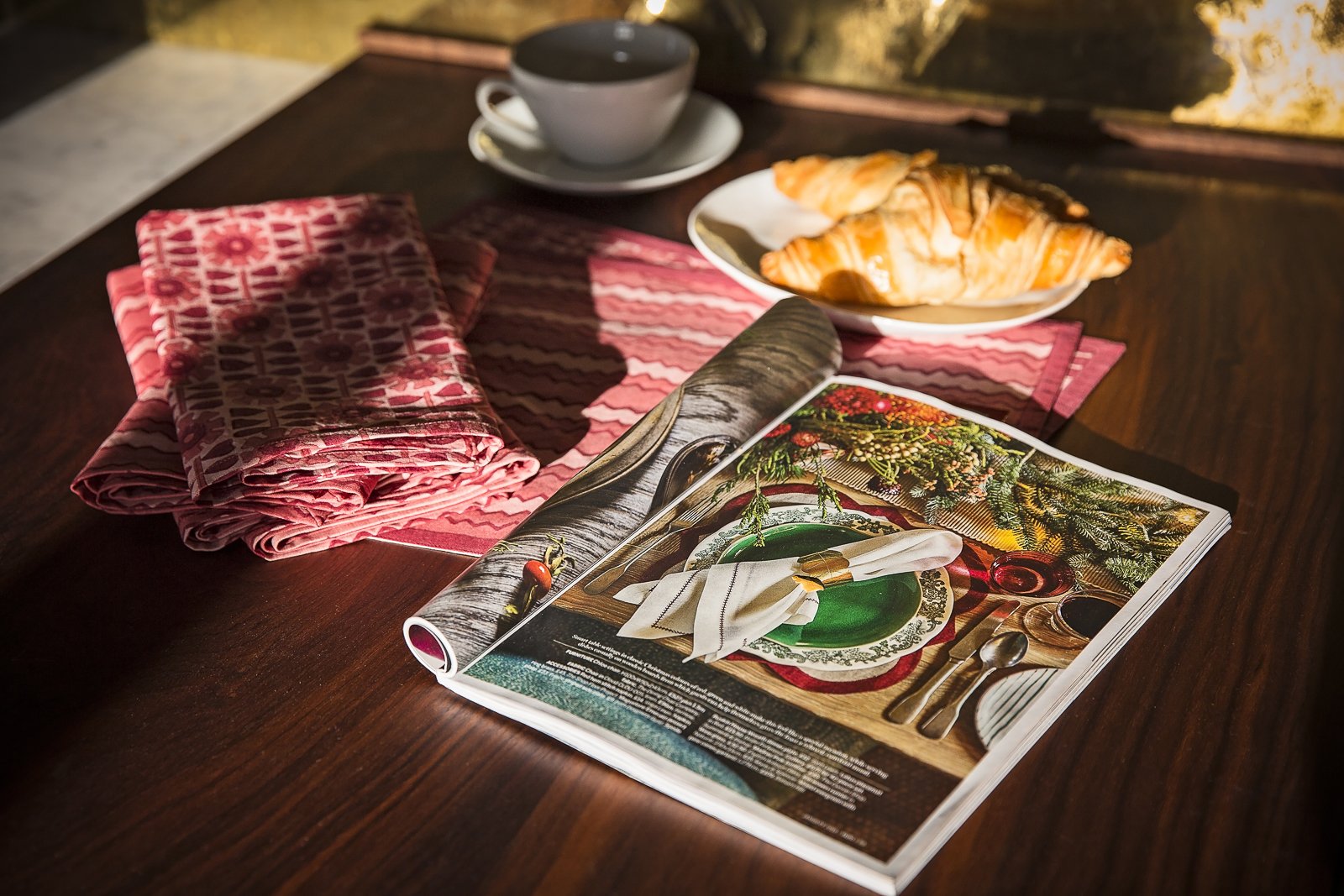 ---
The Redhill Kitchen
The Redhill Kitchen is a refreshingly unique take on a contemporary kitchen. With no inhibitions in this design, there is no doubt that this kitchen really allowed us to open our minds and embrace new design features. An unrestricted colour palette creates an electric atmosphere in this compact kitchen, and re-invents the family kitchen, ensuring all space is utilised in this compact room.
---
What Is A Bespoke Kitchen?
What is a Bespoke Kitchen?
Re-designing a space can be difficult enough without having the added worry of cost, function, and depreciation. But unlike picking the wrong colour sofa cushions or curtains that clash with the wallpaper, a kitchen is a little harder to change once you've committed! Purchasing a new kitchen for your home is a very big decision, and nobody wants to be left with a kitchen they don't truly love every part of. At Naked Kitchens this won't happen, as we will always go the extra step to ensure you love every single detail of your design before the material has even been cut! A bespoke kitchen is one that is entirely unique to each and every client. There is no standard sizing, and whilst we have kitchen designs that can be followed for inspiration, we can create completely unique designs for every customer. We use the finest natural resources to produce beautiful, sturdy and timeless kitchen cabinetry. With the choice of any fascia colour or exposed natural timber to complement all tastes, we guarantee pure kitchen love.
---
A Round Up of 2017 Kitchen Trends
2017 has definitely been the year for changing trends in kitchens. We've seen some incredibly beautiful trends throughout the year, but also a few that we're happy to see never return! Whilst we like to see all of the different interior trends throughout the year, we never create kitchens just to go along with those trends. We like to create kitchens that will stand the test of time and would never be considered a fad, so despite some of our kitchens being incredibly modern, they will never be out of fashion as they have so many timeless features within their designs. We have incorporated some trends into the designs we have created this year as we know they will last, but there are a few that we knew would be very short-lived. This post is simply a round up of our favourite trends from the past year, and we hope you enjoy re-living it with us!
---
Naked Kitchens at Christmas
As with most companies, the lead up to Christmas is one of the busiest times of the year for us. We always try to ensure that our customers get their kitchens before Christmas, so that they can enjoy this festive period of the year in their new kitchen. At this time of the year, we love to see how our customers have dressed their kitchens for Christmas as we always think a kitchen looks even more special with some festive decorations! So we asked our customers who have purchased a Naked Kitchen this year, to send us in a few snaps of their room at Christmas so we can share with you our beautiful kitchen designs with a festive twist!
---
Getting Your Kitchen Festive Fit!
At Christmas, the kitchen is probably the room that will get the most use in the house. With the extra visits from family and friends at this time of the year, there is so much more socialising, drinking, eating and just general use of the kitchen. Whether its unexpected guests popping in for a quick drink and nibbles or a planned dinner party with lots of guests and a three course meal, your kitchen is going to need to be ready to face the battles of festive socialising. So to help you, we've created a list to help you get your kitchen match fit for this busy season!
Architecture- NK Living, Photography- Chris Snook
---
Colour Series: Pantone Colour Of The Year 2018
We're kicking off our latest series on the blog, which focuses on the use of colour, and with what is generally considered the biggest announcement in the colour world. This series will focus mainly on colour within the kitchen, but we will also look broadly at the latest trends in colour!

---
Statement Splashbacks
One design element that we often recommend to our clients here at Naked Kitchens is to have a splashback in the kitchen. Splashbacks can be added as a feature in a beautiful kitchen, or as protection for walls from splashing pots and pans or taps, as they are often easily wipe able and easy to maintain. Some of our favourite kitchen designs we have ever created have splashbacks in them, and each looks completely unique in its own way, with the splashback adding an incredible eye catching feature.
---
HSBC: Strategies For Growth Event
2017 has certainly been the year for Naked Kitchens gaining awareness within the manufacturing industry, as not only have we been invited to contribute to this years Parliamentary Review for the Manufacturing Industry, but Naked Kitchens were also invited to speak about building and growing a successful business at the HSBC Strategies For Growth event!
---
Inspiration Point: Beautiful Brass
So we're kicking off our latest series on this blog post with a post all about using brass in your kitchen in the most sophisticated and beautiful way. With a series of 'mood board' images, you can see how we would incorporate brass into a kitchen design, and what other colours and timbers we would use to really maximise the statement this metal makes and create a beautiful kitchen. This particular combination was created by the creative director at Naked Kitchens, and is actually part of the inspiration behind one of our new showroom kitchens coming soon!
---