Cranbrook
A modern, Scandi-style kitchen design emphasising the natural beauty of exposed oak.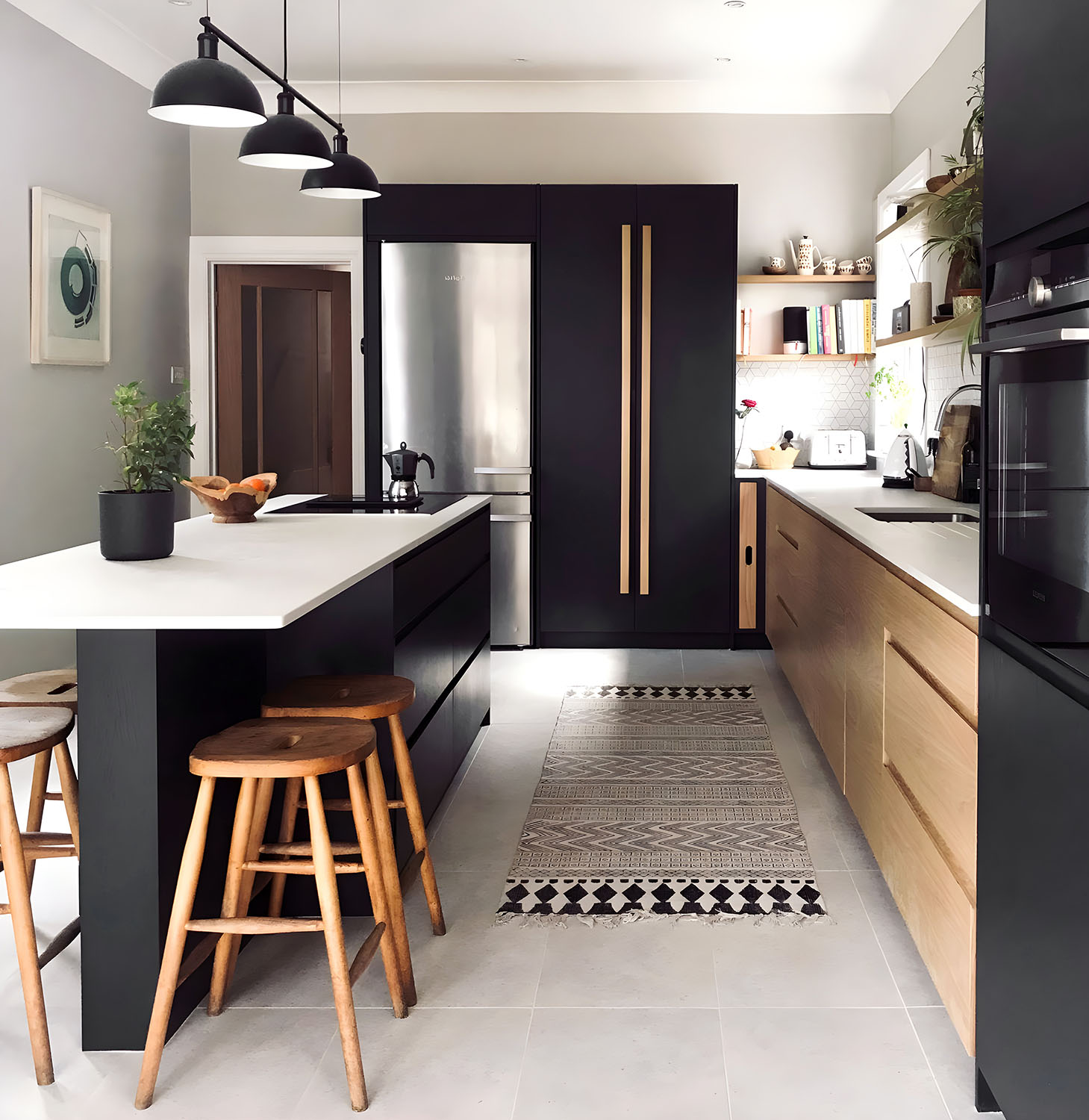 Cranbrook
Whilst the clients wanted the space to feel modern, they didn't want it to feel too clinical, so we used natural finishes throughout the room to keep it feeling warm and homely. Exposed oak was combined with painted cabinetry in Oyster Catcher, to soften the bold colour and keep the space feeling earthy, true to the client's Scandi brief. We used a horizontal grain direction on the exposed oak cabinets and the pieces of oak were carefully selected for each door so that the grain pattern looked consistent.
Beautiful handmade oak bar handles were used to tie the painted larder unit into the exposed oak doors in the run of base cabinets and were a great way to appreciate the natural beauty of the oak every time you opened the doors.
We used a combination of floating oak shelving and glazed units instead of solid wall cabinetry to keep the space from feeling cramped. The Super Stave shelving between the window and oven stack were reflected at the end of the kitchen next to the larder, meaning that every corner could be utilised for storage, none being wasted as empty wall space.
Kitchen Details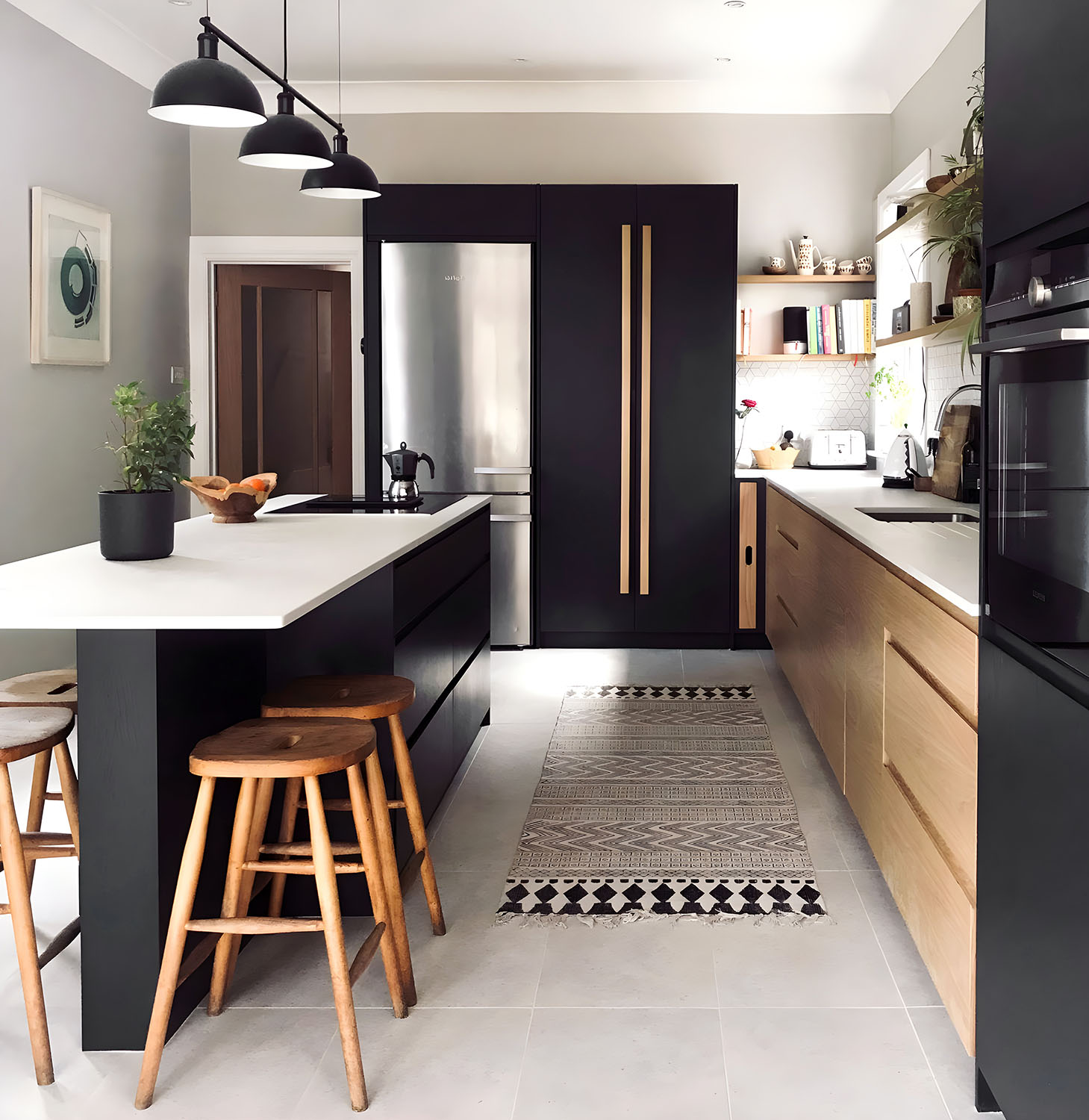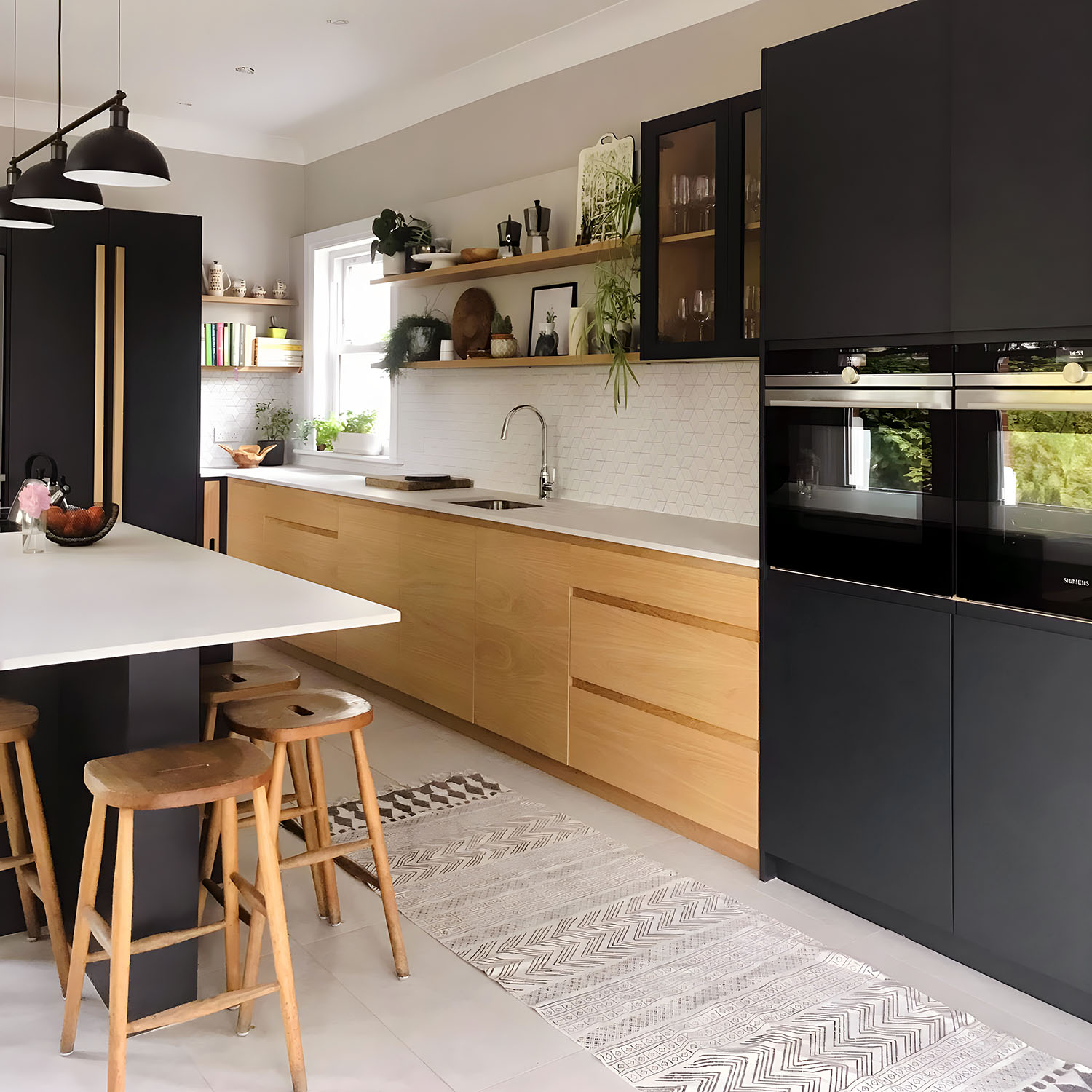 Other kitchens
---
---