Westward Ho
The Westward Ho is the best of both worlds - a contemporary shaker kitchen featuring Sandringham Pine fronts, ample storage and an oak breakfast bar, seamlessly blending traditional style with modern design.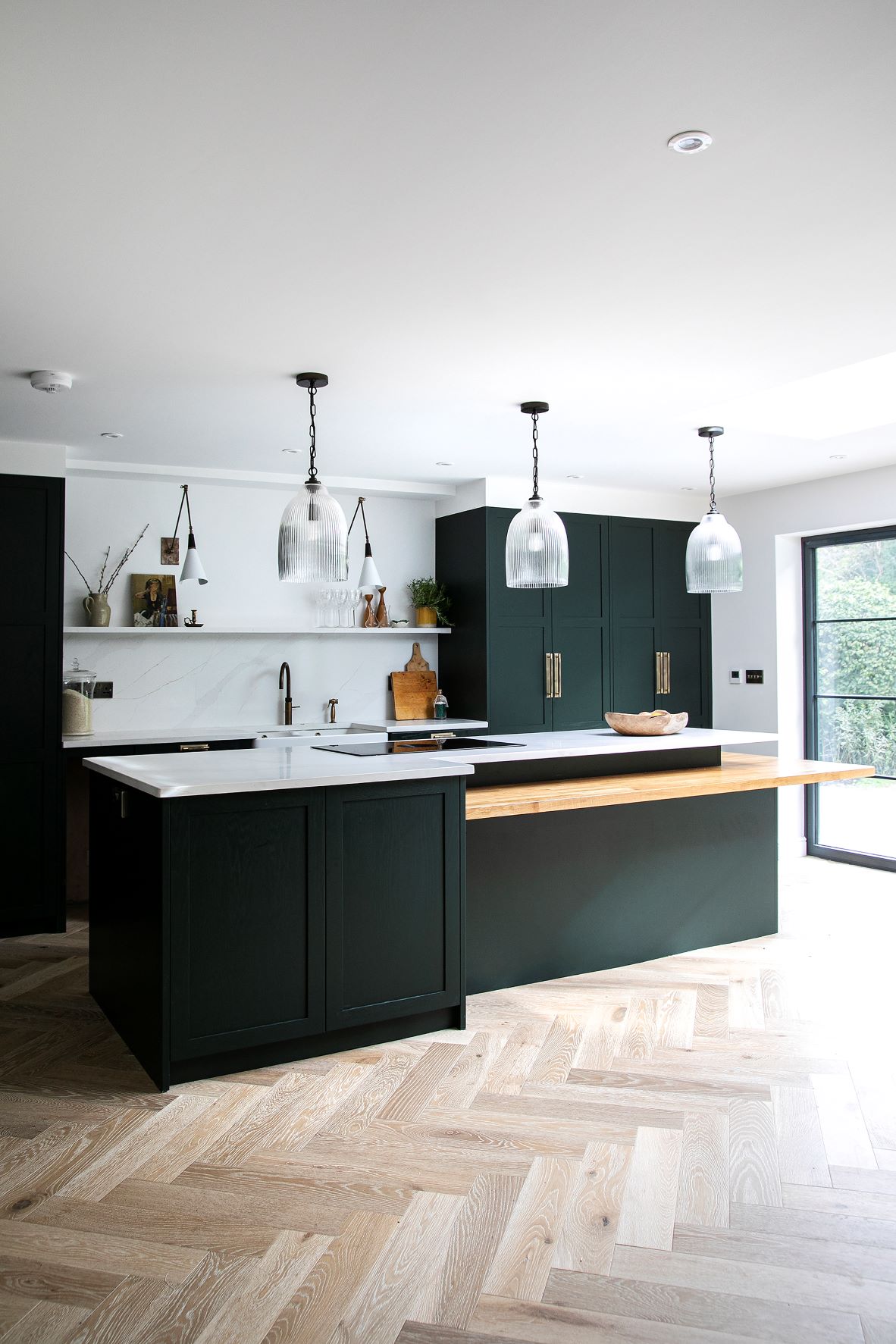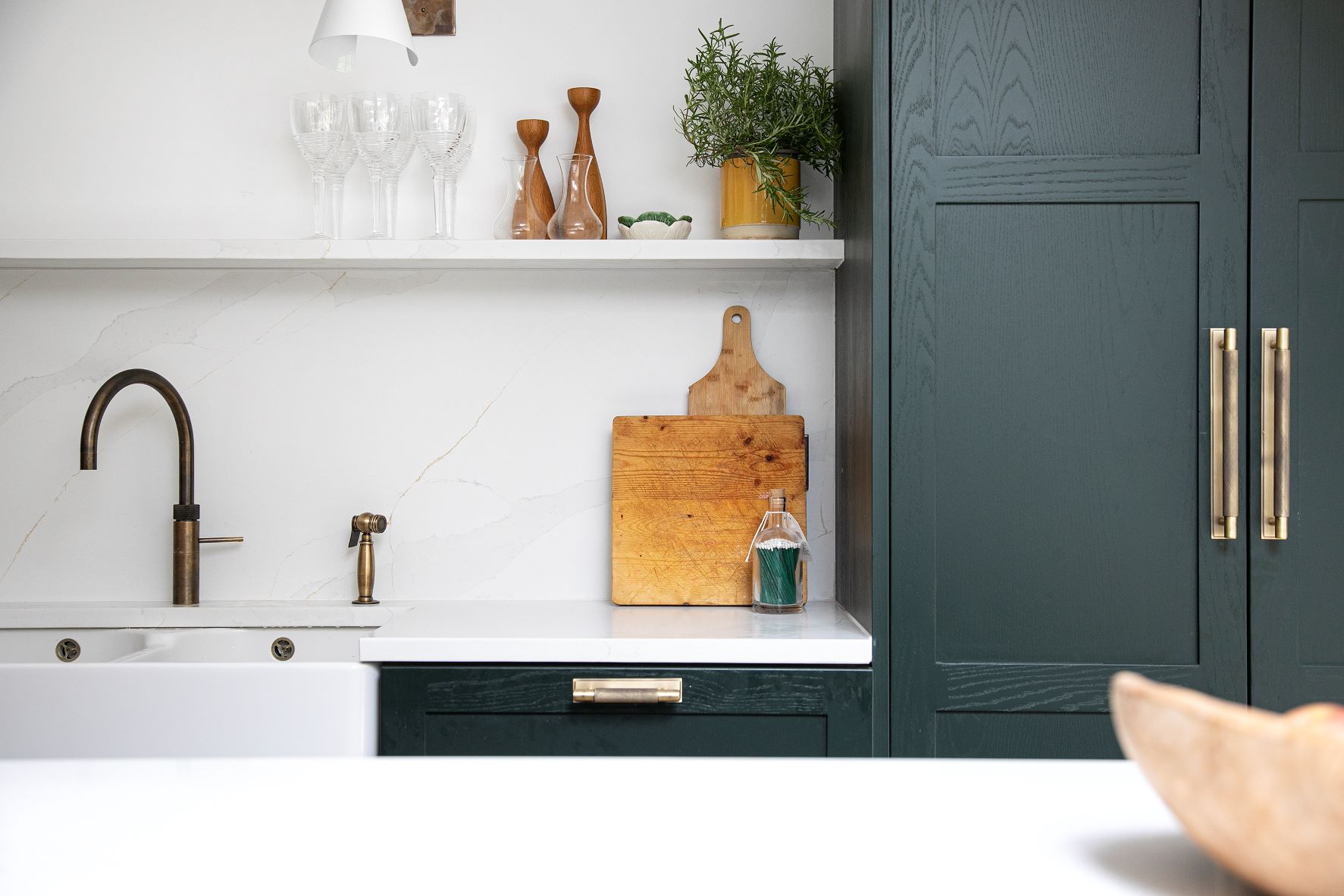 A contemporary Shaker kitchen, Westward Ho contrasts the rich green of Sandringham Pine against a modern white backdrop.
The design also includes two fabulous larders with spice racks and drawers, one of which is kitted out as a coffee station.
Grain visible fronts in Sandringham Pine are the star of the show, concealing an enviable amount of storage including a corner larder, plus a concealed walk-through to the laundry room.
The floating shelf above the sink is a spot equally perfect for herbs as it is for personal trinkets and unique wine glasses.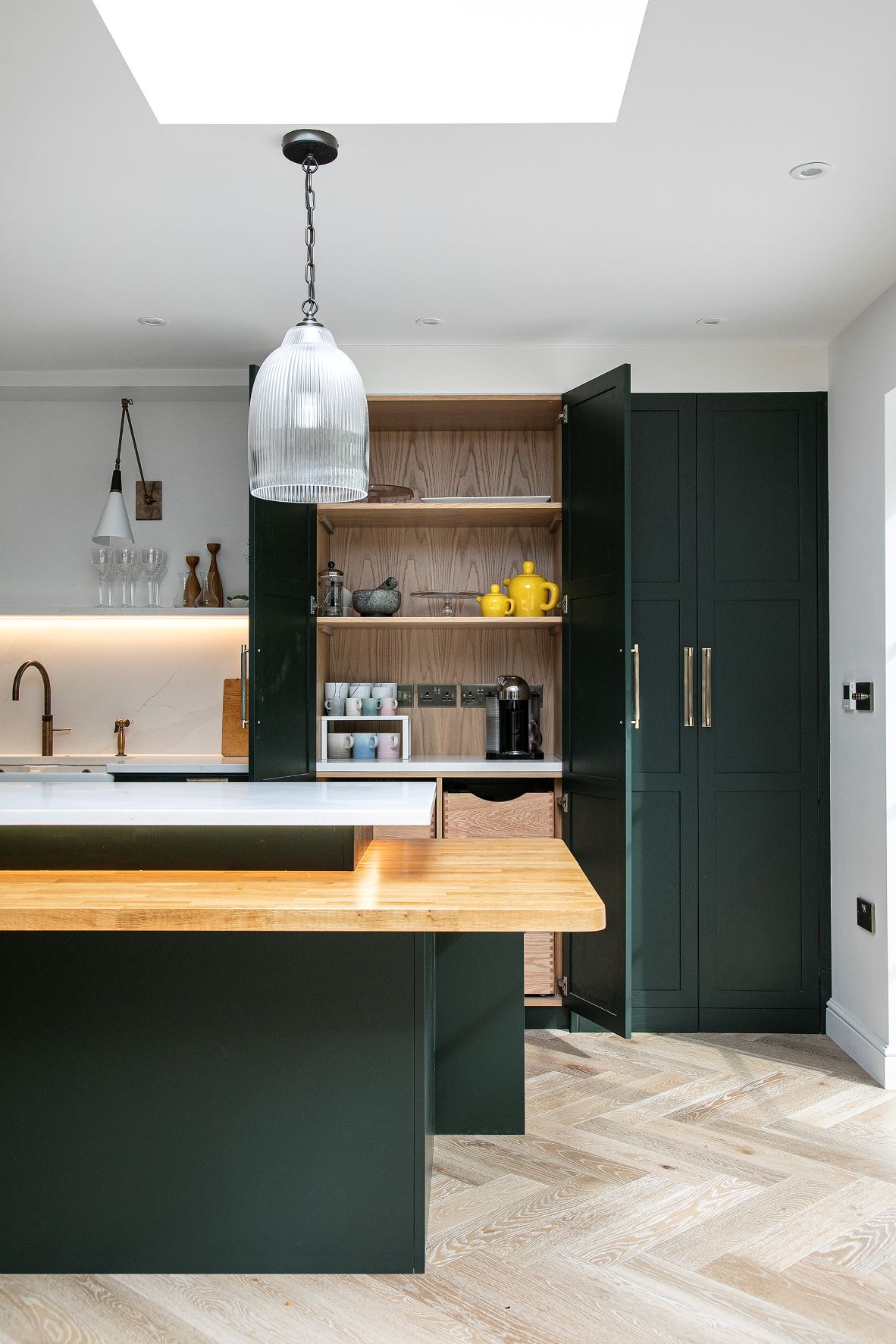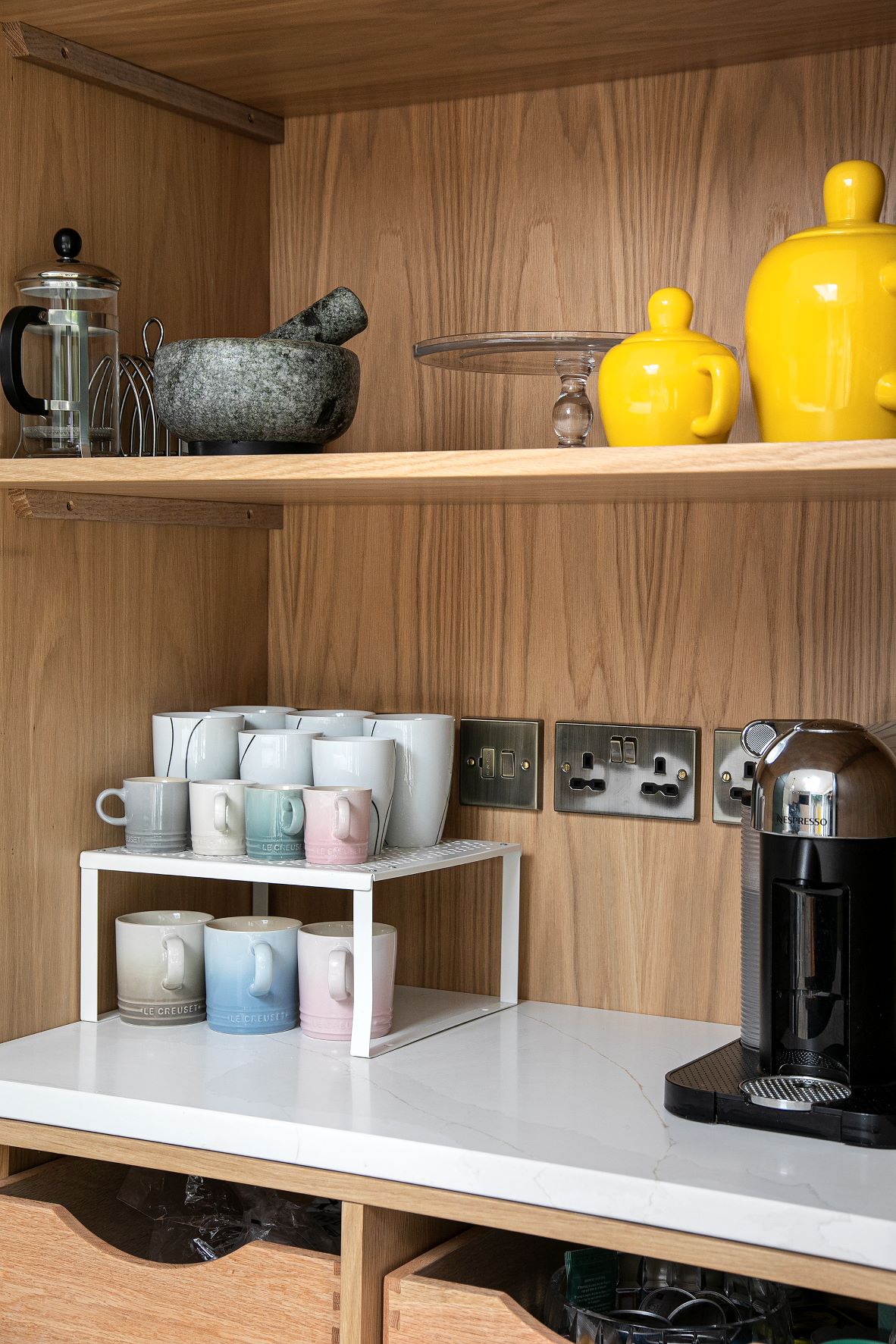 The Westward Ho's breakfast bar in oak has been designed at table level, creating an inviting and comfortable spot to dine, socialise and admire the view.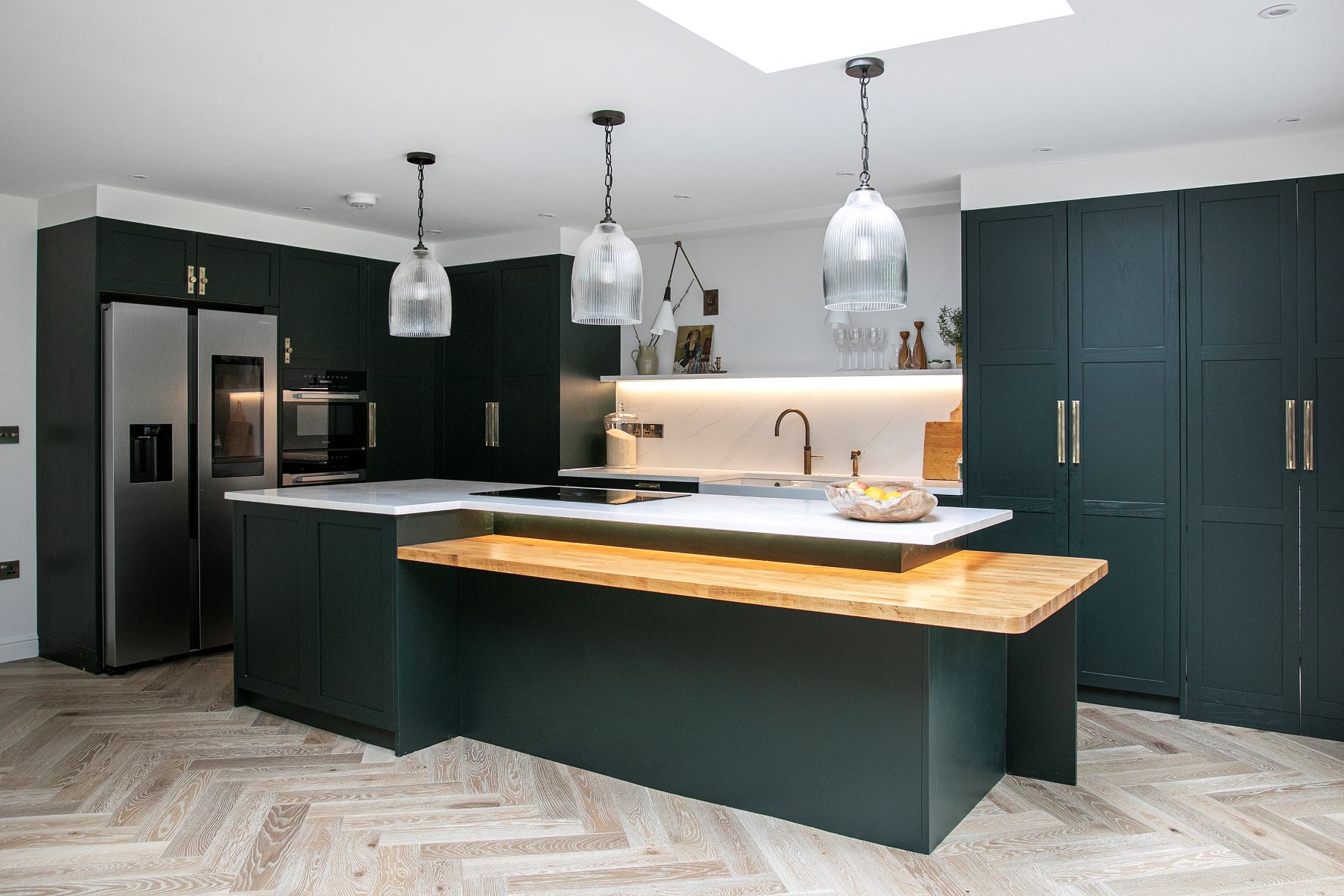 Kitchen Designer of The Year
Kitchen Designer of The Year
Kitchen Designer of The Year
Kitchen Designer of The Year
Questions & Answers
Where can I see one of your kitchens?
Our showroom and workshop are based under one roof here in North Norfolk, so you can see our kitchens and how we make them at the same time. Contact us to book an appointment.
Do you offer a design service?
Absolutely. if you'd like to create your kitchen with us, you can book a free design. We can't wait to get started with you!
How long will it take to get my kitchen?
Our typical lead times are as follows: - Kitchens: 8 - 12 Weeks - Doors: 4 - 6 Weeks
Need it sooner? Get in touch, and we'll be able to discuss your options.
Do you come on site to measure?
We usually work from dimensions or measurements supplied by you or your architects.

We're also always on hand to advise and help - just contact us
Do you fit?
Currently, we are a supply-only company. Many of our clients are undergoing wider renovation projects, so using the contractor or a local carpenter or fitter can often be the most cost-effective option.
Do you supply appliances?
Absolutely. We work directly with fantastic partners like Miele, Bora, and Quooker, among others. Find out more on our appliances page.